Overcoming the Ultimate Fear [Part 1]
Are you ready for some good news?
The Gospel liberates you from the primal angst – the fear of death.
Today's Text: "Since therefore the children share in flesh and blood, he himself likewise partook of the same things, that through death he might destroy the one who has the power of death, that is, the devil, and deliver all those who through fear of death were subject to lifelong slavery." (Hebrews 2:14–15, ESV)
When I was a child, pretended to be Batman, Superman and Spiderman. I dreamt of becoming tennis star Bjorn Borg. I fantasized about becoming Jack Snow, my favorite NFL wide receiver.
But there was no one who captured my childish imagination quite like Evel Knievel. The motorcycle stuntman/ daredevil inspired me and my childhood friends to set wooden boards over logs and propel our 20-inch Schwinn bicycles over the ramps at full speed. Our daredevil antics usually resulted in scraped knees. Occasionally, a successful jump would loft us a full foot into the air!
But in my mind's imagination, I was soaring like Evel Knievel over 20 tractor-trailer trucks. Why the fascination with a man who once claimed that he had broken every bone in his body? Why want to emulate someone who risked his life needlessly?
Because deep in the heart of every little boy lives the ultimate dream of the ultimate victory: to conquer the fear of death.
We marvel, and often our hearts melt, at the sight of true heroism because deeply, inwardly, we all are plagued by a fear of death and when someone, anyone, defies the taunt of death, we are inspired to our core.
The writer of Hebrews reveals the startling truth: apart from Christ we are enslaved by the devil through a gnawing fear of death. We skirt the issue of death, tell jokes about it and disguise it with euphemisms, but it lingers as our darkest fear.
But, in Christ, there is a powerful deliverance. Because Jesus died, we know that He has experienced what we will experience. Because Jesus was raised, we know that resurrection is possible. Once you are filled with the deep assurances of the Gospel, you realize that your resurrection in Christ is every bit as certain as Christ's Himself.
When you are in Christ, you need not fear death. And that changes everything. And that's the Gospel!
---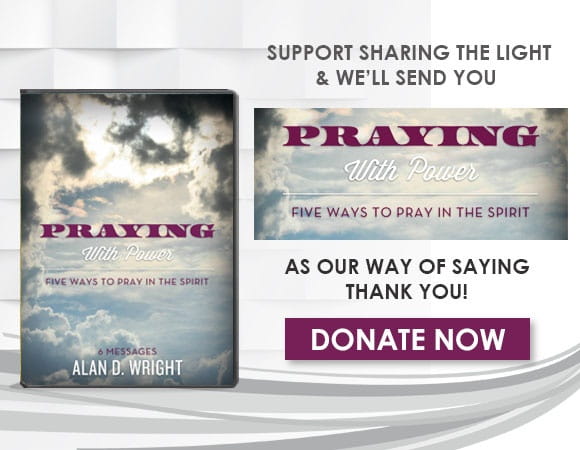 For more information please visit SharingtheLight.org.