The Fatherhood of God [Part 1]
Are you ready for some good news?
"Father" is the Christian name for God.
Today's Text: "For this reason I bow my knees before the Father, from whom every father in heaven and on earth is named…." (Ephesians 3:14–15)
It's one of the grandest statements ever penned on the fatherhood of God. In his classic, Knowing God, JI Packer declared:
"You sum up the whole of new Testament teaching in a single phrase, if you speak of it as a revelation of the Fatherhood of the holy Creator…  If you want to judge how well a person understands Christianity, find out how much he makes of the thought of being God's child, and having God as his Father.  If this is not the thought that prompts and controls his worship and prayers and his whole outlook on life, it means that he does not understand Christianity very well at all.  For everything that Christ taught, everything that makes the New Testament new, and better than the Old, everything that is distinctively Christian as opposed to merely Jewish, is summed up in the knowledge of the Fatherhood of God.  'Father' is the Christian name for God."
God is Father, Son and Holy Spirit. Through the Son, Who is the Word, all things were made that have been made. And in the beginning, the Spirit of God was brooding over the deep. God made a creature, Adam, in His own image, and Adam was God's son. They fellowshipped in the Garden as Father and son. They talked; they walked; they partnered. Then Adam fell into sin and the fellowship was broken.
So God called a people to Himself. He claimed a people who, although undeserving, He adopted as His own. He called the people Israel, and said in Exodus 4:22, "Israel is my firstborn son." And in a thousand different shadows and types throughout the Old Covenant, God showed that He is a father.
Then, in the fullness of time, God sent His only begotten Son to reveal Himself fully. When that Son came, early in His ministry, Jesus told a Pharisee: If you want to truly understand and enter the Kingdom of God, there is only one way. You have to become a son; you will have to be born all over again; you must be born of the Spirit so that you may have God as your Father.
Being a Christian means being a child of Father God. Though our relationship with the Father was broken by sin, in Jesus, we have been restored to the Father. We can relate with the Father and talk to the Father; walk with the Father, and know the Father; experience the Father, and do the Father's will, just as Jesus has done. And that's the Gospel!
---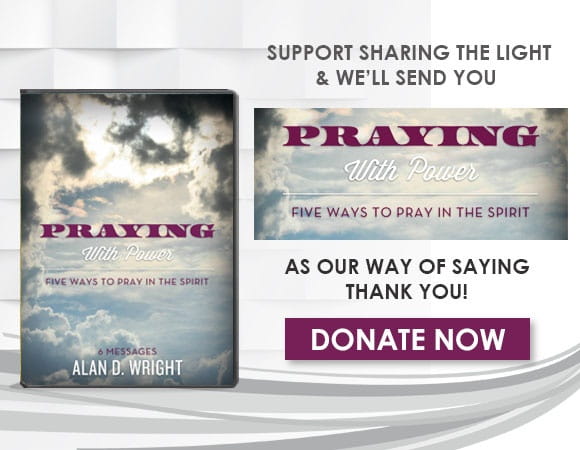 For more information please visit SharingtheLight.org.