What's That in Your Hand [Part 2]
Are you ready for some good news?
You can handle snakes.
(Spoiler Alert: I'm not talking about joining a cult in the mountains and grabbing copperheads while strumming an out of tune banjo).
Today's Text: Today's Text: Then Moses answered, "But behold, they will not believe me or listen to my voice, for they will say, 'The Lorddid not appear to you.' " The Lordsaid to him, "What is that in your hand?" He said, "A staff." (Exodus 4:1-2)
When newly called Moses expressed his reservations about his new assignment, the Lord had a question for Moses: "What is that in your hand?"
"A staff," Moses responded. You can almost hear Moses adding, so what? It was just a stick.
Following God's command, Moses threw down the stick and it became a snake. But the bigger miracle came next. The Lord told Moses to pick it up by its tail and it became a staff in his hand.
Ancient hieroglyphics depict Pharaoh's headpiece featuring a golden cobra protruding from the forehead. The venomous serpent was a symbol of the sovereignty of Egypt. When Moses picked up that snake, God was saying, "I'll show you who is sovereign."  But Moses' authority in God would extend further and deeper than Pharaoh's golden cobra.
Moses would be given authority over the ancient serpent that slithered into the Garden of Eden to allure humanity with tantalizing deceptions.  No snake handler would ever grab a serpent by the tail lest the viper simpler turn and strike. You grab a snake behind the head so its fangs can never reach you (not that I ever have or ever will do so!) But Moses was instructed to grab the snake by the tail. So great was God's power that it didn't matter how he took the serpent as long as he took it. He picked up the snake and it became a staff again in his hand.
When Jesus gave the disciples "authority to tread on serpents" (Luke 10:17), He wasn't talking about cobras and copperheads; He was talking about powers of darkness. In Christ, you are the light of the world. And light always wins over darkness. Always. It means that evil doesn't determine your destiny; God does.  It means that the serpent doesn't rule you; you rule it. And that's the Gospel!
---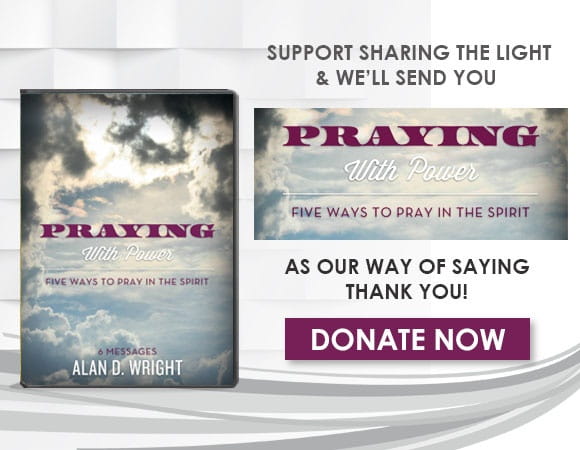 For more information please visit SharingtheLight.org.