And God Knew [Part 2]
Are you ready for some good news?
God hears. God remembers. God sees. God knows.
Today's Text: "And God heard their groaning, and God remembered his covenant with Abraham, with Isaac, and with Jacob. God saw the people of Israel—and God knew."  (Ex. 2:24-25)
My heart is riveted by these four powerful Hebrew verbs applied to God: heard, remembered, saw, knew.
It's a startling assertion to say of an omniscient being that He "remembered." Does it mean that, before the Hebrews' agonizing cry, God had forgotten? No, of course not. God remembering means something much deeper than recalling a fact. It means that God's infallible memory is permanently etched with the promises of His own Word. When the Hebrew people cried out, God remembered something quite specific. He remembered His covenant with Abraham.
The covenant with Abraham was especially shocking because it was a unilateral agreement. God promised to bless Abraham not because of Abraham's merit, but because of God's covenantal love. When God speaks, He dare not ever let His word fall impotently to the ground.
When you cry out to God, your appeal is not according to your merit. Your prayer is rooted in something far more powerful – far more binding. Your prayer finds root in the name of Jesus. Your prayer calls forth the New Covenant. When you cry out to God, He remembers the faithfulness of His Son on your behalf. He remembers all His promises, which are "yes", and "amen" in Christ.  It's an astounding thought, but this is surely the gospel's promise: when you come to God in Jesus' name, the Lord doesn't remember your sin; He remembers Jesus' righteousness and reckons it meritorious unto you. And that's the Gospel!
---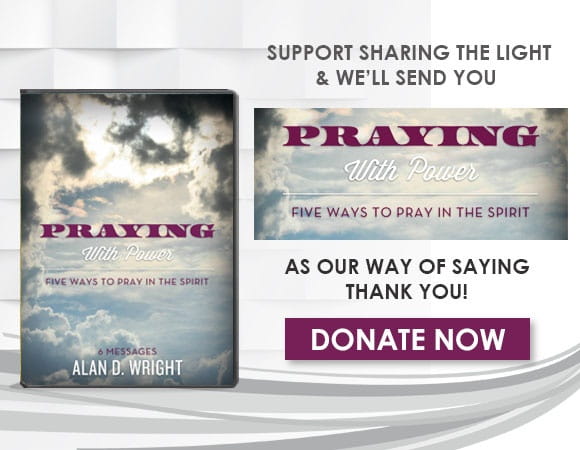 For more information please visit SharingtheLight.org.