What Would Jesus Say [Part 2]
Happy New Yea! Are you ready for some good news?
The cycle of shame is broken by the Word of grace.
Today's Text: "And as they continued to ask him, he stood up and said to them, "Let him who is without sin among you be the first to throw a stone at her." And once more he bent down and wrote on the ground. But when they heard it, they went away one by one, beginning with the older ones, and Jesus was left alone with the woman standing before him. Jesus stood up and said to her, "Woman, where are they? Has no one condemned you?"" (John 8:7–10, ESV)
In John 8, Jesus rescues a woman who was caught in the act of adultery from her accusers who were prepared to stone her to death. When her accusers had left, Jesus said to her, "Woman, where are they? Has no one condemned you?"
She said, "No one, Lord."
And Jesus said, "Neither do I condemn you; go, and from now on sin no more."
The order of Jesus' statements is important. "I do not condemn you. I love you. I accept you. Now, leave your life of sin." 
If you want me to get well, if you want me to be healed, love me first. Only then will I be empowered to leave my life of sin. God so loved the world that He sent Jesus to die for the ungodly while we were still in our sin. There is no condemnation over you once you accept the finished work of Jesus.
If there is some mistake in your past or some sin in your history that keeps surfacing, you're stuck in a vicious cycle. The very thing you're most ashamed of you will likely do again, and then the shame cycle will increase. What will break it? More shame? No! Ask God to expose the traps of shame that characterize your life, then look upon His smiling face. Listen to your Savior's voice. "Where are your accusers? Has no one condemned you? Neither do I condemn you; go and from now on sin no more."
It's the best news you could ever start a year with! And that is the Gospel!
---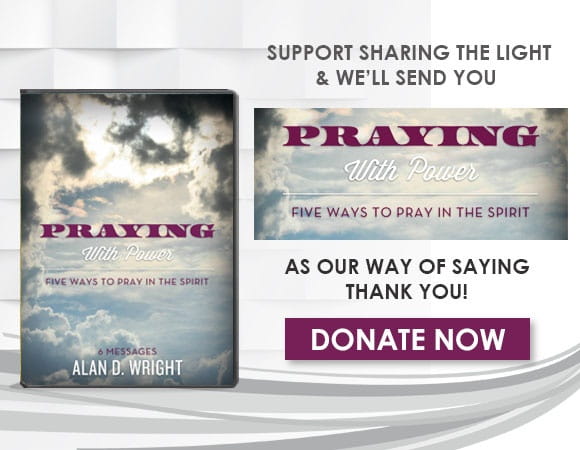 For more information please visit SharingtheLight.org.
Listen to the latest broadcast on OnePlace.com.