From Orphan to Heir [Part 2]
Are you ready for some good news?
God wanted you before you wanted Him. God always wanted you. There has been a great set-up for all eternity to reach you.
Today's Text: "For you did not receive the spirit of slavery to fall back into fear, but you have received the Spirit of adoption as sons, by whom we cry, "Abba! Father!"" (Romans 8:15, ESV)
Adoption into any family begins with the parent. The parents finds the child, loves the child, and puts all the pieces in motion so that the child can be his – often before the child even knows the parent exists.
This is the picture of adoption into God's family that we see in the New Testament. As we read in 1 John 4:10, "This is love, not that we have loved God, but that he loved us." God has been sending you love songs in the night. He's been waking you up with thoughts of Him. Every sunrise is His reminder to you that He is the Creator of all the earth. In the moments when you thought He was your enemy, He was actually saving your life.
The steadfast love of the Lord endures forever, and it came for you. God put on flesh in the person of Jesus Christ so that we could behold His glory. God sent His only Son to live the life we could not live, and take the punishment for all our sin and heal our shame, so that we could be in relationship with Him. God took the initiative. God intervened in your life and mine when we could not save ourselves. Christ died for the ungodly while we were still stuck in our sin.
We were once "nobodies," but God made us "somebodies." We were orphans, and God made us heirs.
And that's the Gospel!
---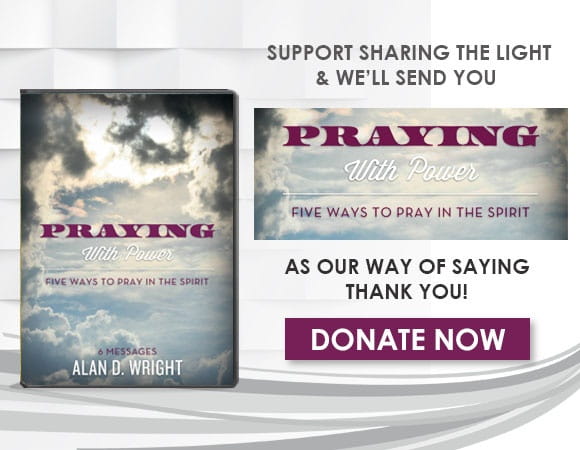 For more information please visit SharingtheLight.org.