Oh Absalom [Part 1]
Are you ready for some good news?
"The king said to the Cushite, 'Is it well with the young man Absalom?' And the Cushite answered, 'May the enemies of my lord the king and all who rise up against you for evil be like that young man.'" (2 Samuel 18:32, ESV)
 I am moved and broken by the story of David's son Absalom. I feel the waves of David's grief when he learns of Absalom's death: "Oh Absalom, Oh Absalom!" And, in the midst of the moving story, the gospel lies in wait.
The great conflict began when Absalom's half-brother, Amnon, raped Absalom's sister Tamar. Absalom had Amnon killed and then fled for three years. He was eventually restored to his father's favor in Jerusalem, but Absalom was duplicitous. He rallied private support and, after four years, declared himself king. He raped David's concubines and raised a revolt at Hebron. David had to flee.
When a messenger arrived to bring news of the conflict, David didn't ask: "Is my empire safe?" The king didn't inquire, "Did we win the battle?" or "Am I secure?" Instead, the betrayed father's first, most urgent question was: "Is it well with the young man Absalom?"
Such is the Heavenly Father's love for you.
Too many people think that God's big question is: "Have you done your best for me?" God doesn't primarily care if you are being good. Instead, the heart of God is that of a father. What He cares about most is you. "Is it well with you?"
We are all rebellious Absaloms who were enemies of the King. As David's heart was rapt with care for his son, so God's heart is consumed with love for you despite your rebellion and sin. Hear God's question again for you today: "Is it well with you?" You may have worked against God, but He is utterly for you. His heart is ever fixed with affection for you in Christ. And that's the Gospel!
---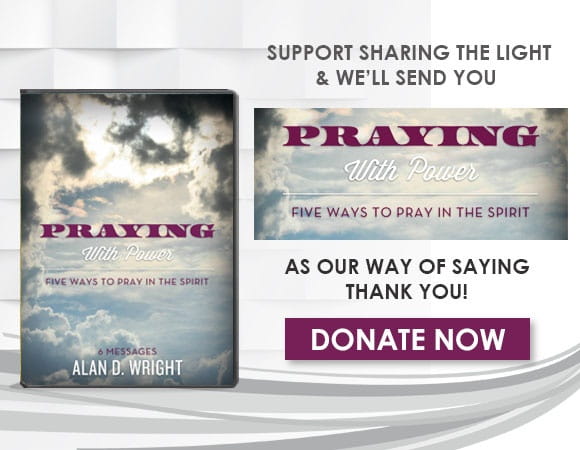 For more information please visit SharingtheLight.org.
Listen to the latest broadcast on OnePlace.com.