The Making of a Mediator [Part 2]
Are you ready for some good news?
It doesn't sound like it, but Gershom is a great name.
Today's Text: "And Moses was content to dwell with the man, and he gave Moses his daughter Zipporah. She gave birth to a son, and he called his name Gershom, for he said, "I have been a sojourner in a foreign land." (Exodus 2:21-22)
Gershom means "alien" or "sojourner". Moses gave the name to his boy because it was a symbol of his life. Moses was a Hebrew who was raised in the Egyptian royal court. He later fled to Midian and lived amongst those foreigners. At every stage of his life, Moses was at home but not at home. He was Hebrew, but also Egyptian. He was Egyptian, but also Hebrew.
No one could have made a better mediator between the Hebrews and Pharaoh. When Moses appeared before the king he came not as a stranger but a son. When Moses spoke with the Hebrews, he proclaimed the Word of God as one of God's own.
So, it was good news when Moses named his boy "Gershom" because it points to the true Moses, the true Mediator who would come to earth 1500 years later.
Jesus was both God and man. He fully relates to us in His humanity. He fully relates to the Father in His divinity.
Christ is the true Moses. He too was born under threat of being killed, was hidden to survive and alienated throughout His life. Jesus was a sojourner wherever He was. The religious leaders hated Him. His parents were mystified by Him and His own disciples abandoned Him.
When Jesus hung on the cross He was your Gershom. He was the one Person, a God-man, who could reconcile humanity to God. He could not be inducted into the religious systems of the day. He could not be tempted by the threats of Rome or the allure of the devil's seductive offers. He was unique – the one and only.
To have a Mediator means that God, in Jesus Christ, fully understands you. It means that you are never alone. And it means that your Gershom has made it possible for you to be delivered from Egypt's bondage and escorted into Canaan's milk and honey. And that's the Gospel!
---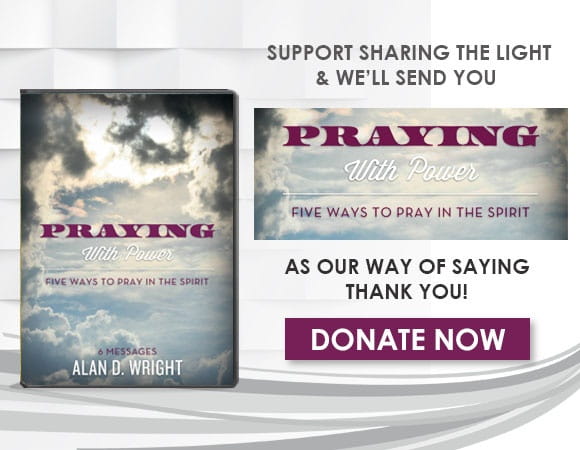 For more information please visit SharingtheLight.org.