United in Mind and Thought
By Emma Danzey
1 Corinthians 1:10 says, "I appeal to you, brothers and sisters, in the name of our Lord Jesus Christ, that all of you agree with one another in what you say and that there be no divisions among you, but that you be perfectly united in mind and thought."
I Appeal to You Brothers and Sisters
In this passage of 1 Corinthians, the apostle Paul is addressing a challenging issue among the church at Corinth. He uses the word appeal. This word carries weight. We normally think of appeal used in the context of legal cases or a serious plead. However, Paul is using this verb to bring up the topic of unity. There were, unfortunately, divisions among the people of God. They were split over church leaders. Paul begins his message with a plea from the Lord to the men and the women.
In the Name of Our Lord Jesus Christ
There is no true power in anything that we say or do if Jesus is not in it. Paul makes the point that he is bringing a message in the name of Jesus. He is coming with a word from the Lord. People can have many different opinions, but ultimately, we too should be seeking what God says through His Word. If what we want to share is not in agreement with what the Lord already has said, then it is not from Him. We cannot claim that we are carrying a message from God if it does not aline with the Bible.
1 Timothy 3:16-17 says, "All Scripture is God-breathed and is useful for teaching, rebuking, correcting and training in righteousness, so that the servant of God[a] may be thoroughly equipped for every good work."
That All of You Agree with One Another in What You Say and That There Be No Divisions Among You
Divisions seem to be everywhere. The enemy has been loving the chaos He has set forth among the believers of today. If people want their positions more than Jesus, they miss the point. God calls us to agree with one another in what we say and not to let there be any divisions among believers.
Unfortunately, we know good and well that divisions have happened and continue to happen due to sin and the work of the enemy. However, we are called to stand up and live in unity among believers in Jesus. We are called to be discerning and wise. We will not agree on a lot in this world, but we are called to agree with one another in Christ. Jesus is the way, and we are exhorted to keep the main thing the main thing.
But That You Be Perfectly United in Mind and Thought
Humanly speaking, we cannot accomplish perfect unity of mind and thought. So what did Paul mean? 1 Corinthians 2:16 says, "The person with the Spirit makes judgments about all things, but such a person is not subject to merely human judgments, for, 'Who has known the mind of the Lord so as to instruct him?' But we have the mind of Christ."
When we as the church body all have the Holy Spirit, we have access to the mind of Christ. We can think and live like Jesus, not our sinful flesh, through the power of His Spirit in us. This means that barriers that would naturally stand in our way no longer matter. We can come together in perfect unity of the gospel. We can stand arm and arm next to people who are different from us but who place their faith in Christ, believe His Word, and have His Holy Spirit. There is nothing we can do to force unity; all we can do is surrender to the work of the Spirit and live our lives in a way that models it and welcomes oneness to other believers. By the power of the Living God, we can be one church with one mission serving under our one Savior.
Intersecting Faith and Life:
How is God appealing to you to be more unified in the body of Christ? What divisions are in your community of believers? How can you move towards being perfectly unified in mind and thought?
Further Reading:
Acts 4:32
2 Corinthians 13:11
Galatians 3:28
Photo credit: ©GettyImages/Prostock-Studio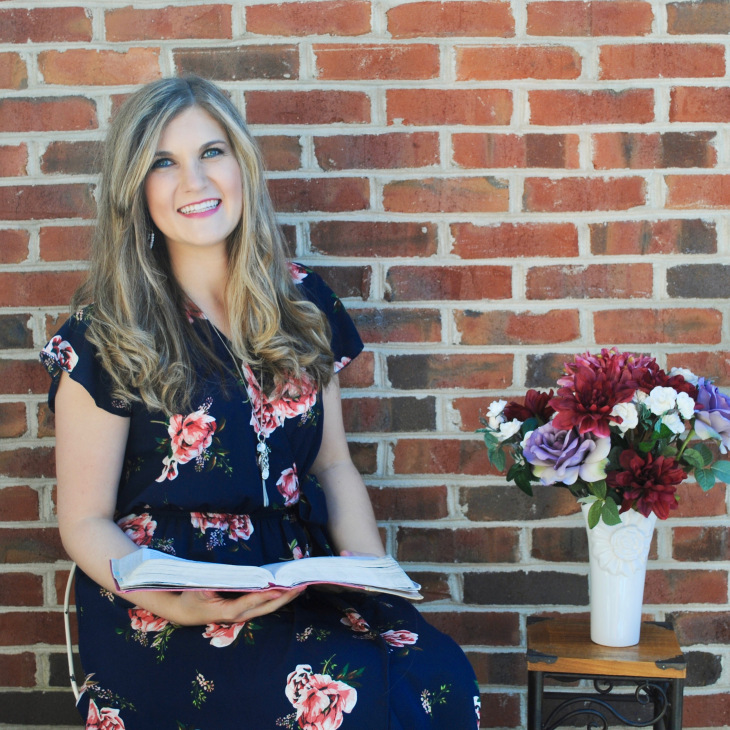 Emma Danzey's mission in life stems from Ephesians 3:20-21, to embrace the extraordinary. One of her greatest joys is to journey with the Lord in His Scriptures. She is wife to Drew and mom to Graham. Emma serves alongside her husband in ministry, she focuses most of her time in the home, but loves to provide articles on the Bible, life questions, and Christian lifestyle. Her article on Interracial Marriage was the number 1 on Crosswalk in 2021. Most recently, Emma released Treasures for Tots, (Scripture memory songs) for young children. During her ministry career, Emma has released Wildflower: Blooming Through Singleness, two worship EP albums, founded and led Polished Conference Ministries, and ran the Refined Magazine. You can view her articles on her blog at emmadanzey.wordpress.com and check out her Instagram @Emmadanzey.
Check out fantastic resources on Faith, Family, and Fun at Crosswalk.com!