Seasoned in Prayer
by Rev. Kyle Norman
"When Daniel learned that the decree had been published, he went home to his upstairs room where the windows opened to Jerusalem. Three times a day he got down on his knees and prayed, giving thanks to his God, just as he had done before." (Daniel 6:10)
The Book of Daniel is filled with exciting tales. Daniel stands before kings proclaiming the sovereignty of God. His friends are cast into fiery furnaces, and he himself is fed to the lions. Yet through it all, Daniel remains unharmed. Daniel's life stands as a testimony that faithfulness overcomes fear. God's power is mightier than the power of would-be kings and tyrants.
Of course, the secret of Daniel's life, and the strength within his faith, is his heart of prayer. Daniel pours his heart out to God in prayer, passionately and consistently. Daniel's prayer life, therefore, serves as a model for our own.
It is Daniel's dedication to prayer that gets him in trouble with the Babylonian straps and administrators. We read about this in Daniel 6. Daniel is an old man at this point, well-seasoned in life and in prayer. In fact, Daniel's life of dedicated prayer was well known. It was public knowledge. We read that Daniel prayed three times a day "as he had done before." Daniel had long established himself as a man of prayer. This was one of the reasons why his advice and counsel were so sought after. People knew that Daniel communicated with the Lord, that he enjoyed an interactive relationship with his God. Daniel spoke to God, and God spoke to Daniel. True, Daniel's prayers occurred in private; he knelt down in his room with a window opened towards Jerusalem. Yet while his prayers were private, they were not hidden. This is how Daniel was caught defying the King's decree.
It is no surprise that Daniel responds to the King's decree with prayer; it is the way he responds to all things. Scripture describes the scene this way, "When Daniel learned that the decree had been published, he went to his upstairs room. . .three times a day he got down on his knees and prayed." Daniel knew that the decree meant trouble for the faithful Israelites living in Babylon. He wasn't the only one who remained faithful to Yahweh. Daniel, a man gifted with interpretation, knew what the decree meant. King Darius had been manipulated by the Babylonian administrators. He had signed a decree that all in Babylon must bow down to the king in prayer, an act which violated God's first commandment. The trap has been set, and all the faithful Israelites could now be targeted and sent to the lions.
Do we respond to life's difficulties in prayer? When we find ourselves caught unawares by the twists and turns of life, do we drop to our knees? Or, instead, do we try to meet the challenge head-on, trusting in the strength of our will and the sweat of our brow? How deep does our reservoir of prayer go?
Daniel could have acted from strength and power. He could have leveraged his own political clout; he was, after all, third in power over all of the Babylonian kingdom. Or, he could have chosen to bide his time. After all, the decree was only good for 30 days. Daniel could have refrained from prayer for a season, thus ensuring his safety. Daniel, however, was a humble man. He didn't combat manipulation with manipulation, politics with politics, or power with power. Daniel was a man of prayer, and his prayerful connection to God could not be sacrificed. And so, Daniel knelt and called out to God. His prayer was timely and specific. Scripture records that "The administrators went as a group and found Daniel, praying and asking God for help" (Daniel 6:11). In response to the obstacles before him, Daniel sought the one he knew could protect and save.
Intersecting Faith and Life:
How might we follow Daniel's example? It can be easy to view our prayers as something so intensely personal that we rarely speak about it. True, Jesus does teach that "when you pray, go into your room, close the door, and pray to your Father who is unseen" (Matthew 6:6). This is exactly what Daniel models. And yet, as private as his prayers were, they were also public. They were known.
How might you make your life of prayer known? What might it mean for others to know that you begin or end the day in prayer? Like Daniel, could your reliance on prayer be so integrated into your life that it becomes the very foundation of who you are and how you live in this world? Of course, this doesn't have to occur in a self-aggrandizing way. Jesus warns his followers about praying out of a desire for human praise (Matthew 6:5). Yet this verse doesn't mean that our dependence on prayer, especially in the difficult moments of our life, cannot be public knowledge.
Daniel's example proves that the life of prayer testifies to the strength of prayer. Like Daniel emerging from the den of lions, people see the effect of our prayers. When others know that we respond to the events of life prayerfully, they are able to witness the result of prayer. And maybe, like Darius, they will praise the Lord as a result.
Further Reading:
Photo credit: ©GettyImages/fizkes
---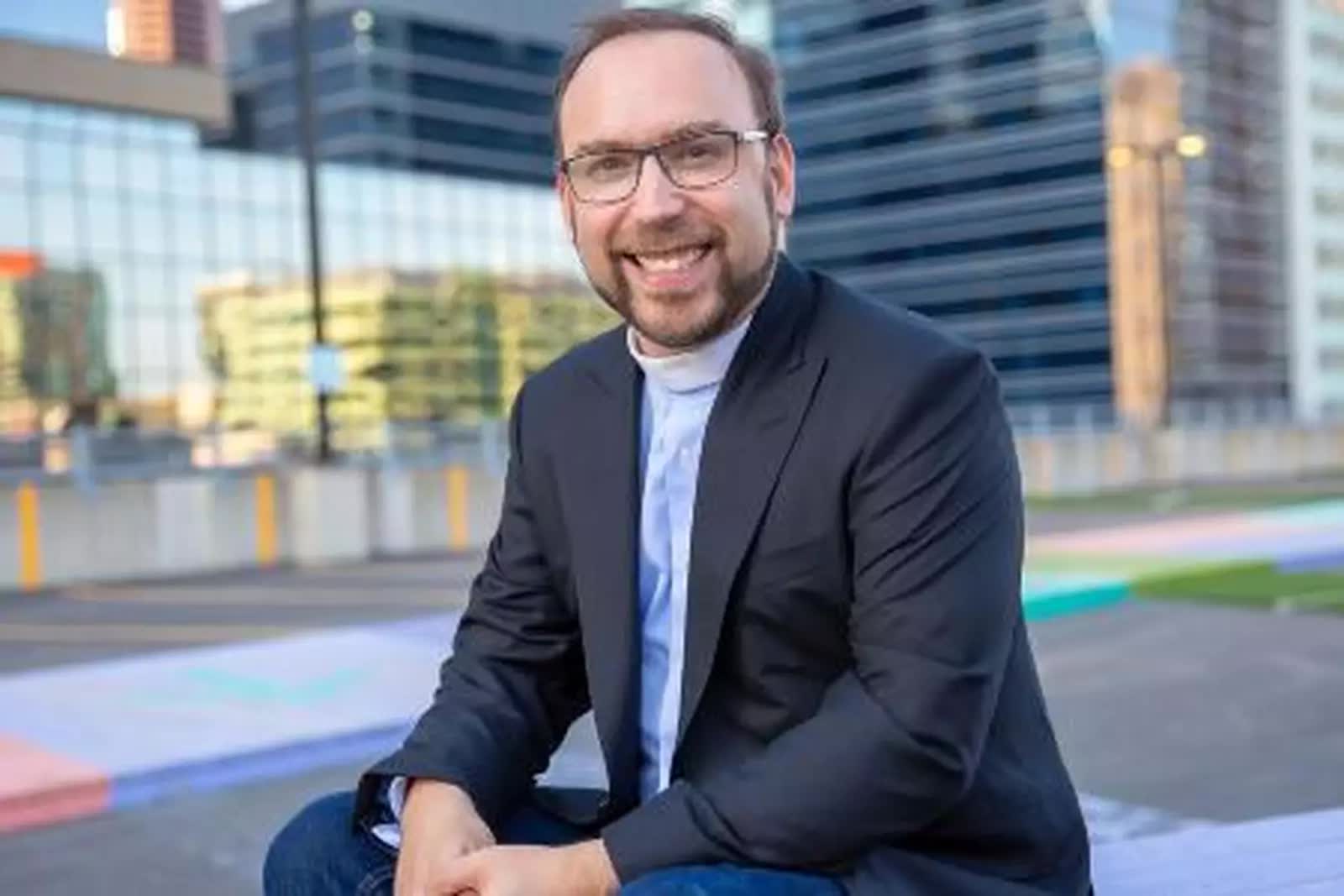 The Reverend Dr. Kyle Norman is the Rector of St. Paul's Cathedral, located in Kamloops BC, Canada. He holds a doctorate in Spiritual formation and is a sought-after writer, speaker, and retreat leader. His writing can be found at Christianity.com, crosswalk.com, ibelieve.com, Renovare Canada, and many others. He also maintains his own blog revkylenorman.ca. He has 20 years of pastoral experience, and his ministry focuses on helping people overcome times of spiritual discouragement.
Check out fantastic resources on Faith, Family, and Fun at Crosswalk.com!
Want to grow your prayer life? The So Much More Podcast shows you how to create space to be with God. This podcast, hosted by Jodie Niznik, introduces you to two types of scripture experiences: Lectio Divina and Imaginative Prayer. Join our growing prayer community today!