Fully to the Lord
By Emma Danzey
1 Chronicles 28:20 says, "Therefore, my dear brothers and sisters, stand firm. Let nothing move you. Always give yourselves fully to the work of the Lord, because you know that your labor in the Lord is not in vain."
Therefore, My Dear Brothers and Sisters, Stand Firm Let Nothing Move You
Being a part of the family of God is a blessing but also a struggle at times. This is because the enemy hates what we are doing for the Lord. We are called to stand firm. When is the last time you physically had to stand firm? Were you hiking a mountain? Balancing on a board of some kind? Standing in a choir? Wherever it was, you had to think about where your feet were planted. When we follow Jesus, our feet are firmly grounded on the Rock, so we are steady not in our strength but in God's. When we are firmly set in Christ, we are called to let nothing move us. Sure we may go through hardship and trials, but we are established in Jesus, and nothing can move us.
Always Give Yourselves Fully to the Work of the Lord
As we stand firm and do not move, we are to give ourselves fully to the work of the Lord. This does not mean we only serve God occasionally or when we feel like it. This means fully. This is a calling for every believer to worship God in all things, with all of their gifts and talents. Whether this is work, parenting, friendships, missions, service, or hobbies, we are motivated to always give ourselves fully to what God is doing. We can ask the Holy Spirit to direct us in all things so we do not miss opportunities to love well. 1 Corinthians 10:31 says, "So whether you eat or drink or whatever you do, do it all for the glory of God." We are sons and daughters of the Living God, and He has commissioned us to glorify Him in everything. Even the most mundane moments can become beautiful opportunities for the Lord to work.
Because You Know That Your Labor in the Lord Is Not in Vain
Have you ever felt like the work you were doing for the Lord has gone unnoticed? Maybe you serve behind the scenes in a mission or at a church? Maybe staying at home as a mom and investing in your kids feels unappreciated. Perhaps you do not feel heard by those whom you have been witnessing and praying for many years. God reminds us in 1 Chronicles 28:20 that our labor in the Lord is never in vain. We do not have to wonder if He is using our efforts to build His kingdom; he is. We do not have to fear that what we are doing is not significant. Our God cares. He has commissioned us into the world with the responsibility to share the gospel with others. This is done fully by the power of the Holy Spirit living inside of us.
A key phrase in this verse is, "in the Lord." The scary part is that our labor can be in vain if it is not done in the Lord. When we run ahead of God's time, or we try to be self-sufficient in pride, that labor is in vain. It can be tempting to try to take credit for ourselves, but when we humble ourselves and ask Christ to use our lives for His purposes, our hearts are aligned with His will. We can rest in the work that He is doing and surrender our lives to be used for His glory. This is not in vain, this is a heart of humility offered to the Lord.
Intersecting Faith and Life:
Brother or sister, are you standing firm in faith? Is anything moving you right now? If so, take time in prayer to ask God to help remind you that He is your Rock. Are you giving yourself fully to the work of the Lord? If not, what is holding you back from fully serving Him in all areas? Are you laboring in the Lord or your own strength? How can you remember to stay humble and have Him be the leader of your life?
Further Reading:
Photo credit: ©GettyImages/pcess609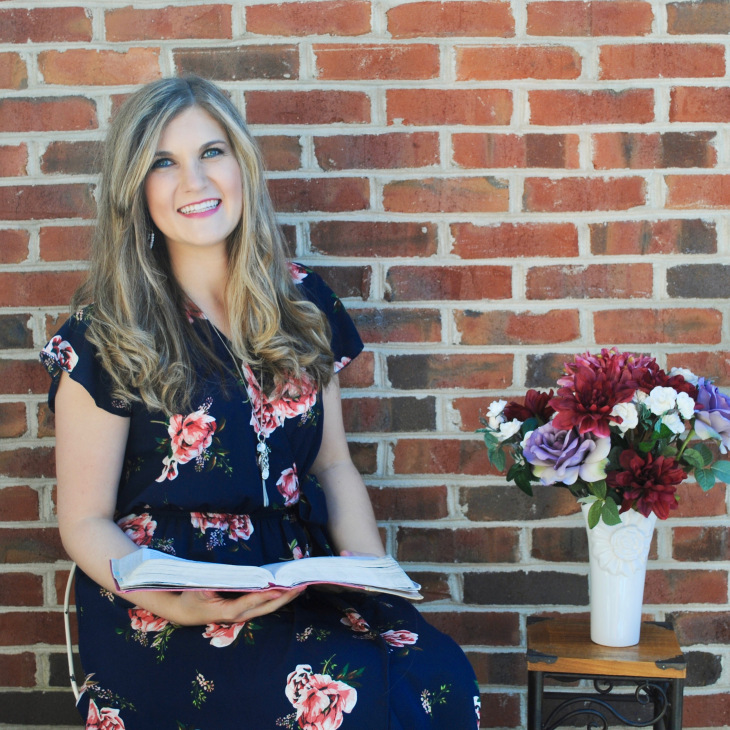 Emma Danzey's mission in life stems from Ephesians 3:20-21, inspiring young women to embrace the extraordinary. One of her greatest joys is to journey with the Lord in His Scriptures. She is wife to Drew for over two years and mom to baby Graham. Drew and Emma serve with Upstate CRU college ministry in South Carolina. Emma is an avid writer for Salem Web Network and provides articles on the Bible, life questions, and on the Christian lifestyle. Her article on Interracial Marriage was the number 1 viewed article on Crosswalk for the year 2021. All the glory to the Lord! She had the joy of hosting Her Many Hats podcast where she explored the many roles that women play while serving One God. Most recently, Emma has released her first Bible Study Book, Wildflower: Blooming Through Singleness.
Emma enjoys singing/songwriting, fitness classes, trying new recipes, home makeover shows, and drinking tea! During her ministry career, Emma recorded two worship EP albums, founded and led Polished Conference Ministries, ran the Refined Magazine, and served in music education for early childhood. Emma also had the privilege of having been a national spokesperson for Mukti Mission based out of India. Mukti has been working to restore shattered lives in India for over 120 years. You can view her articles through her blog at emmadanzey.wordpress.com and check out her Bible Study videos on Instagram @Emmadanzey.
Check out fantastic resources on Faith, Family, and Fun at Crosswalk.com!
Want to grow your prayer life? The So Much More Podcast shows you how to create space to be with God. This podcast, hosted by Jodie Niznik, introduces you to two types of scripture experiences: Lectio Divina and Imaginative Prayer. Join our growing prayer community today!