How to Handle Your Hurt
By: Betsy St. Amant Haddox
Today's Bible Verse: "…The Lord will fight for you, and you have only to be silent." - Exodus 14:14 (ESV)
Have you ever gotten your feelings hurt and proceeded to tell everyone you knew about it? I have. I'm quicker to run to my best friend or my spouse with my pain rather than to the Lord. When I've been wronged, I immediately want the validation of "yes, you're right and they're wrong" or "you have every reason to feel hurt" or "I can't believe they did that to you!" It eases the ache, doesn't it?
While there's nothing wrong with sharing our hurt with a trusted friend or family member, our heart motivation while sharing matters. That's what turns a prayer request into unseemly gossip, or an emotional vent into sinful slander.
Have you ever vented to a friend about someone else and then later, when the emotions had passed and the situation resolved, felt like you needed to go back and smooth over that person's reputation?
Speaking too quickly in our hurt typically leads to more conflict and more sin. But when we're taking that initial emotional load to the Lord, it's a safe place. Where do you run when you're hurt? If it's not to the Lord first, you're doing things out of order. (I am preaching to the choir here!)
What would change in our hearts if we immediately went to God in prayer instead of our neighbor?
In Exodus 14, Pharaoh was getting closer to the fleeing Israelites and they were afraid. They whined and complained to Moses in that fear, questioning everything. But Moses told them to "fear not." He essentially said to wait and see what the Lord was going to do. Then he spoke verse 14. "…The Lord will fight for you, and you have only to be silent."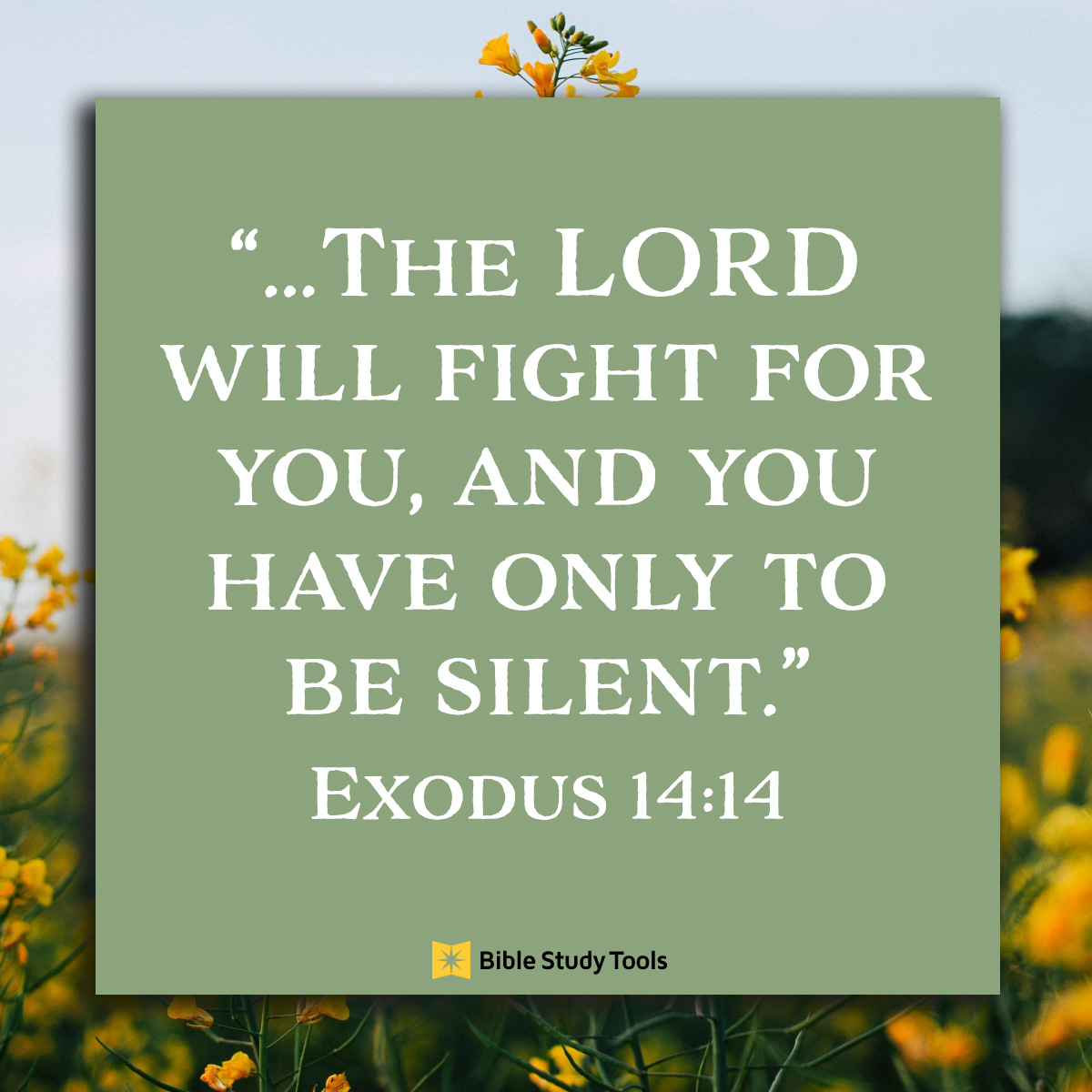 Sometimes, we need to stop complaining and just wait on the Lord. I don't know about you, but being silent in my hurt doesn't come naturally to me. I want someone else to know what happened and make me feel better. Because I'm impatient, I don't always go to the Lord first and receive that comfort and peace. I try to manufacture it elsewhere and it falls short.
The next time you're hurt or offended, challenge yourself to run to the Lord in prayer before running to a friend. Maybe you're still able to share the struggle with your friend afterward, but when we vent in prayer first, we lower the risk of sinning in our hurt. Plus, we have the added benefit of feeling closer to the Lord because of purging our hearts before Him and receiving reminders of His presence and love. Why rob yourself of that opportunity in your pain?
Ecclesiastes Chapter 3 also reminds us that there is "a time to keep silence, and a time to speak." Before you open your mouth to vent about an offense, take a moment to remember the Israelites. Remember the miracles that can come when we keep silent and wait on the Lord. Take your hurt to the one who overcomes the battles and already has the victory.
---
Betsy St. Amant Haddox is the author of more than fifteen inspirational romance novels and novellas. She resides in north Louisiana with her hero of a hubby, two total-opposite young daughters, a vast collection of coffee mugs, and an impressive stash of Pickle chips. Betsy has a B.A. in Communications and a deep-rooted passion for seeing women restored in Christ. When she's not sweating it out at Camp Gladiator or trying to prove unicorns are real, Betsy can usually be found somewhere in the vicinity of a white-chocolate mocha—no whip. Look for her latest novel with Revell, The Key To Love. Visit her at http://www.betsystamant.com.
We want to experience God through the Bible… we really do!
But our good intentions fall flat when reading the Bible just doesn't seem to help us experience God in a real way. What should feel alive often feels confusing and boring and irrelevant. But it doesn't have to.
In the How to Study the Bible podcast, pastor and Bible teacher Nicole Unice brings life back to reading the Bible by walking listeners through her Alive Method of Bible study, helping us personally encounter God through his Word by giving us a practical, clear road map for understanding, interpreting and applying Scripture to our lives. Just click below to start listening now!