In Life and Death, God Is There (Psalm 90:2-3)
By: Cara Meredith
Today's Bible Verse: Before the mountains were brought forth, or ever you had formed the earth and the world, from everlasting to everlasting you are God. You return man to dust and say, "Return, O children of man!" - Psalm 90:2-3
In the middle of winter, it's not hard for me to focus on spiritual concepts like waiting and hoping and searching for light in the midst of darkness. Somehow, it feels like this whole way of thinking comes naturally when the sky turns grays and darkens by five o'clock, when everything around me feels like it's holed up into a pitch-black cave of hibernation for a couple of months.
But when summer rolls around and life abounds in vibrant color and drippy Heirloom tomato and cucumbers off-the-vine deliciousness, when the last thing the sun wants to do is actually go to bed and make room for the moon, there's no way I want to dwell on themes of darkness, let alone death.
Yet this mingling of death and life is life. This back and forth, made real by the seasons, by our bodies and by simultaneous waves of life and death in the lives of the ones we call our own, cannot be missed.
In Psalm 90, we see this wave of life and death in a single pair of verses: in verse 2, the psalmist sings of God the creator. As readers, we are reminded that before mountains were made, and before the earth and world were even formed, God was God – "from everlasting to everlasting you are God." No doubt about it, God came first. For God, we say, is the very definition of life.
But in the third verse, the Psalm takes a turn toward death and toward the mortality of our back-to-dust human selves. I wriggle around in my seat; I feel uncomfortable with this new direction. That summertime part of me wants to stay firmly rooted in conversations of life, even if I know, deep in my heart, that death and life are intrinsically linked and cannot be avoided.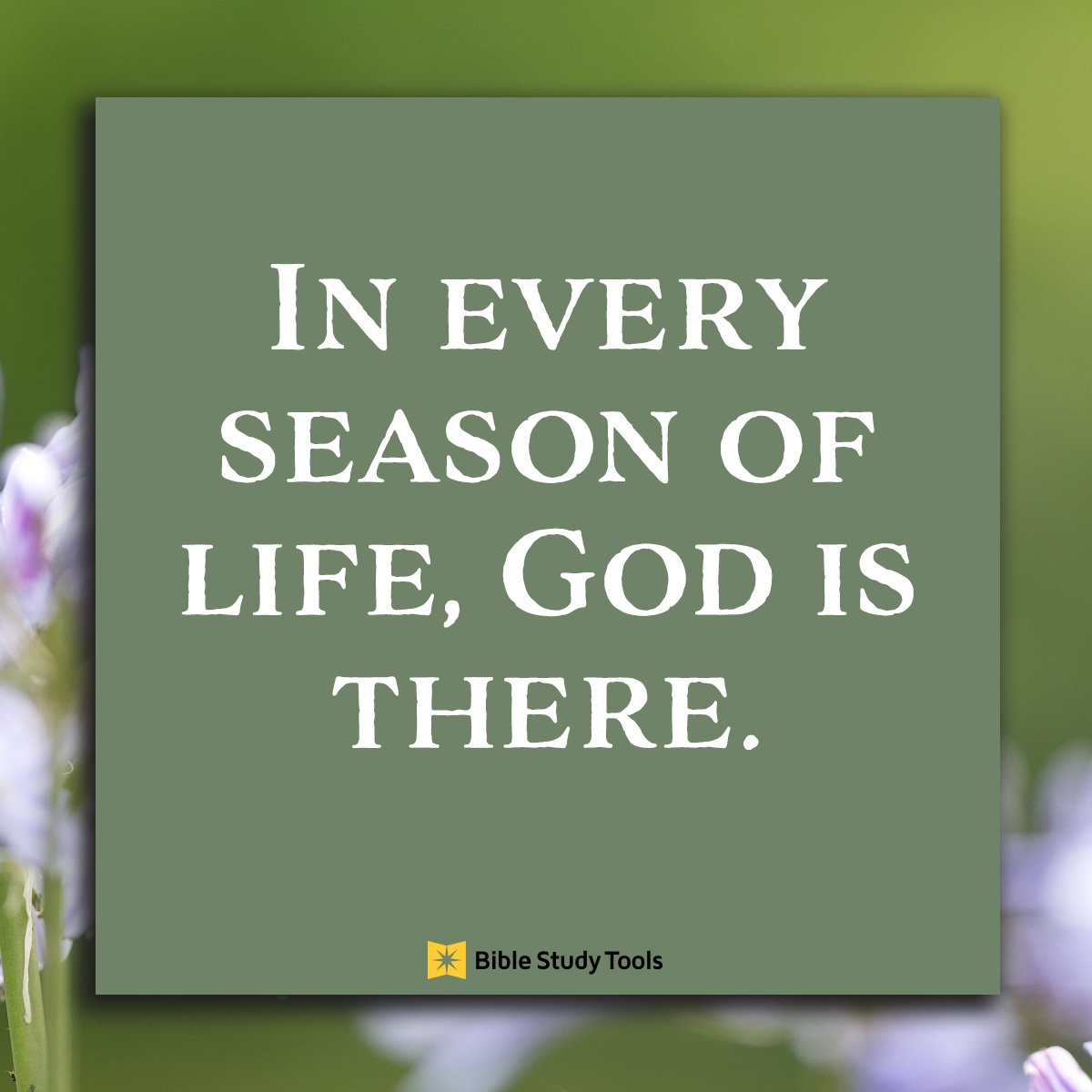 You turn us back to dust, And say, "Turn back, you mortals."
The cheery sentiments of creation are gone; instead, we humans are beckoned to turn back to the earth and to our place as mere mortals. Once again, we are invited to turn back to a place where God is God and we humans are (you guessed it) mere humans.
But this dance of death and life, of light and darkness, it all goes together. The two cannot exist apart from one another, for in it all and through it all, God is present.
In the throes of summer, God is there. In the depths of winter, God is there. In the hospital room that springs forth new life, God shows up in a tiny baby's cry; in the hospital room that ushers in death, God holds the tears of the widow.
The invitation for all of us, I suppose, is to remember that searching for light in the darkness isn't then just a winter thing, after all. Instead, it's an all-year-round thing, a journeying-with-God, through both the muck and mire and the wonder and joy, kind of thing.
And then it's about remembering to look for it, over and over again.
---
Cara Meredith is a freelance writer and the author of The Color of Life. She lives with her family in the San Francisco Bay Area.
We want to experience God through the Bible… we really do!
But our good intentions fall flat when reading the Bible just doesn't seem to help us experience God in a real way. What should feel alive often feels confusing and boring and irrelevant. But it doesn't have to.
In the How to Study the Bible podcast, pastor and Bible teacher Nicole Unice brings life back to reading the Bible by walking listeners through her Alive Method of Bible study, helping us personally encounter God through his Word by giving us a practical, clear road map for understanding, interpreting and applying Scripture to our lives. Just click below to start listening now!