Mistreated?
1 Peter 3:13-18 are verses that are a great encouragement,
And who is he who will harm you if you become followers of what is good?  But even if you should suffer for righteousness' sake, you are blessed. "And do not be afraid of their threats, nor be troubled."  But sanctify the Lord God in your hearts, and always be ready to give a defense to everyone who asks you a reason for the hope that is in you, with meekness and fear; having a good conscience, that when they defame you as evildoers, those who revile your good conduct in Christ may be ashamed.  For it is better, if it is the will of God, to suffer for doing good than for doing evil.  For Christ also suffered once for sins, the just for the unjust, that He might bring us to God.
Jesus was not guilty.  He suffered for things He did not do, and the result is that we came to God.  What Peter wants us to understand is the importance of showing forgiveness and a Christlike spirit, even when we are being mistreated.
What it can do is reach the hearts of your persecutors for God.  If you keep a Christlike spirit, your good conduct can make them ashamed, even though they are hassling you, and bring them to the place where they will ask you a question for the hope that is in you:  Why are you the way you are?  What's this deal going on in your life?  Why do you react the way you react?  And you can tell them about Christ.
But if you lash out, and if you dish out the same kind of abuse that you are receiving, God is not revealed at all.
Patiently endure whatever your mistreatment, and ask God to use it to reach those who need to know Him as Savior.
---
Visit the Answers with Bayless Conley website for more ways to connect with God.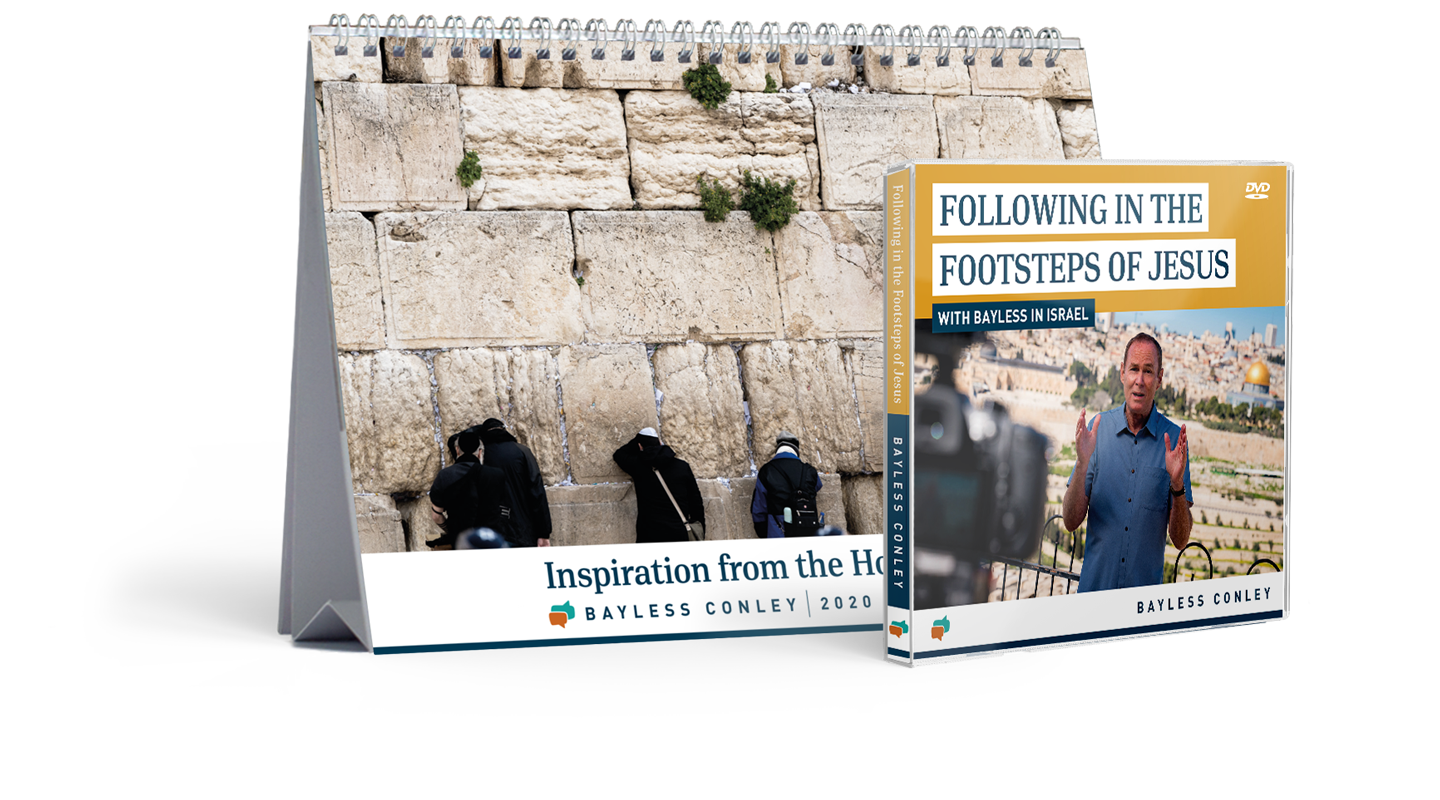 Be encouraged throughout the year ahead!
Request your copy of the new 2020 desk calendar, Inspiration from the Holy Land, as our thanks for your gift of any amount today. May the Scriptures in this scenic calendar be a source of inspiration for the year ahead!
And when you give $50 or more today, you will receive Bayless' full Israel Package, which includes
the scenic 2020 desk calendar, Inspiration from the Holy Land, and
a special 3-DVD series of messages filmed with Bayless in Israel, called Following in the Footsteps of Jesus
Follow Bayless as he shares insights from the Book of Matthew while taking you on a visual journey to follow in Jesus' footsteps—all to strengthen your faith in Him.
We pray these resources remind you of the eternal truths in Scripture and the hope we have in every season—and thank you for giving generously today to connect more people to our living Jesus!