Do You Cherish God's Word?
Psalms 107:20 says,
He sent His word and healed them, and delivered them from their destructions.
God has given us His Word for our benefit, and yet so many Christians ignore it to their hurt.
It is like the story of the woman a preacher went to visit one day.  She lived in a dilapidated house.  As long as he had known her, she had struggled with poverty.  Twenty years earlier she had been the housekeeper for the wealthiest woman in town, but the wealthy woman had died.  So this housekeeper moved into an old shack.
As the pastor was visiting her, he noticed a document framed on the wall.  He said, "Do you mind if I borrow this for a few days?"  She replied, "Well, you can borrow it, but please bring it back.  Although I can't read, it is very important to me.  It is the only thing that the lady left me when she died.  It is very valuable to me.  It reminds me of her.  So make sure you bring it back."
He took it and had it investigated and authenticated.  It was the will of the woman who had died, and in the will she left her housekeeper a fortune.  The housekeeper could have had any house she wanted in the whole city and had servants of her own, but due to her ignorance, she lived in poverty and had a rough go of it all those years.
That woman reminds me of a lot of Christians.  They don't read their Bible, but they admire it because it reminds them of God.  They haven't taken time to find out the inheritance that belongs to them as believers.
God's Word is a light to our path.  It is our guidebook for life.  It is bread for our spirit.  It is our strength.  It is our refuge in troubled times. 
Cherish God's Word.
---
Visit the Answers with Bayless Conley website for more ways to connect with God.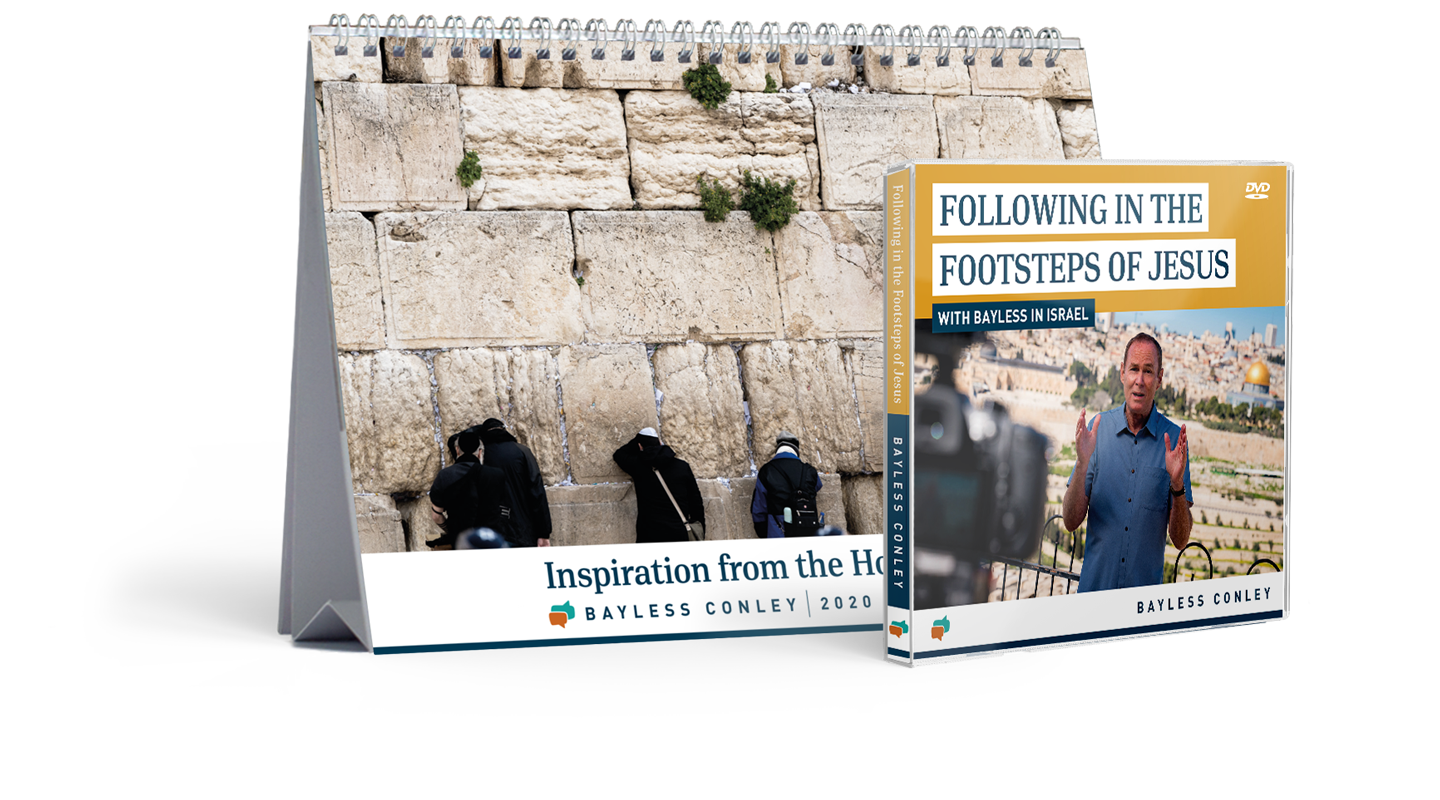 Be encouraged throughout the year ahead!
Request your copy of the new 2020 desk calendar, Inspiration from the Holy Land, as our thanks for your gift of any amount today. May the Scriptures in this scenic calendar be a source of inspiration for the year ahead!
And when you give $50 or more today, you will receive Bayless' full Israel Package, which includes
the scenic 2020 desk calendar, Inspiration from the Holy Land, and
a special 3-DVD series of messages filmed with Bayless in Israel, called Following in the Footsteps of Jesus
Follow Bayless as he shares insights from the Book of Matthew while taking you on a visual journey to follow in Jesus' footsteps—all to strengthen your faith in Him.
We pray these resources remind you of the eternal truths in Scripture and the hope we have in every season—and thank you for giving generously today to connect more people to our living Jesus!