Like a Child
by Berni Dymet
Matthew 18:3 Truly I tell you, unless you change and become like children, you will never enter the kingdom of heaven.
When I was a little boy, my mother used to make me soft boiled eggs. My favourite. But I always wanted a second one. So when I'd finished the first one, she "magicked" another egg out of thin air. It always blew me away. How did she do that?
Well I just turned 50, and I've finally figured it out. She used to hide the second one in her apron!  And I so believed that she was able to magic a soft boiled egg out of thin air. But there's something wonderful about believing like a child. The innocence opens up a whole new world.
So when Jesus said to His disciples that God had hidden Himself from the wise and prudent, but revealed Himself to the little children - my hunch is He knew what He was talking about.  
See, the difference is, with Jesus it's not a slight of hand. It's not a con job. This God, this Jesus is real. Very real. And when we believe in Him with the guileless candour of childhood…wow!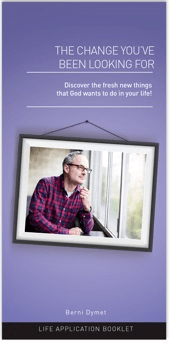 Your FREE eBooklet - "The Change You've Been Looking For"
So many people yearn for a better life, which is why "self-improvement" is a multi-billion dollar industry. But the truth is, it doesn't work, because the big changes, the truly important changes, are impossible to achieve on your own. That's why Jesus came. So if you want to lay hold of the "super-abundant" life that He promised (John 10:10) download this free eBooklet, because that's what it's all about. The change you've been looking for!