Like a Work of Art
by Berni Dymet
1 Peter 3:4 ...rather, let your adornment be the inner self with the lasting beauty of a gentle and quiet spirit, which is very precious in God's sight.
I recently stumbled into the Tate Gallery, down by the River Thames in London. It's one of those incredibly grand, imposing old buildings that the Brits do so well. But as I was leaving, I noticed in the stone of the outer side wall what looked like a bullet hole. Then another. And another.
In fact almost 20 or 30 metres of this amazing old "art gallery" was still heavily scarred from the Blitzkrieg. 
Why hadn't they repaired it? 
Then it hit me.
They'd left it hanging there like…like a work of art. And in a strange sort of a way, it was the most profoundly moving exhibit in the whole gallery for me.
You and I - we want to cover up our scars. And yet there's such an exquisite beauty in the wound life touched by the hand of God.  A hand that itself was scarred. 
My hunch is that what Jesus sees when He looks at you and at me…
...is a work of art.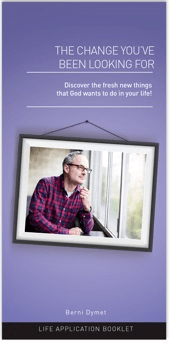 Your FREE eBooklet - "The Change You've Been Looking For"
So many people yearn for a better life, which is why "self-improvement" is a multi-billion dollar industry. But the truth is, it doesn't work, because the big changes, the truly important changes, are impossible to achieve on your own. That's why Jesus came. So if you want to lay hold of the "super-abundant" life that He promised (John 10:10) download this free eBooklet, because that's what it's all about. The change you've been looking for!