Feeding the Poor
by Berni Dymet
Mark 9:37 "Whoever welcomes one such child in my name welcomes me, and whoever welcomes me welcomes not me but the one who sent me."
This may come as a shock to you, but the average household spends more on pet food, than it does helping the poor.
Every day, 25,000 children die in poverty. Every day. In the 60 seconds it'll take for you to listen to my voice, that's just over 17 kids. Dead. 
You and I can't change the world; the injustices, the poverty. But I'll tell you something, we can change one or two lives. Even 10 or 20. 
But, but - so many of these charities waste the money. Maybe some do. But people go to extraordinary lengths these days to have a balanced investment portfolio; stocks, real estate. They investigate the markets, the companies, the returns.
What if - what if you and I did the same with our giving portfolios? Well? And not with our loose change. With something that really costs us.
Jesus said "Whoever welcomes a little child in my name, welcomes me." 
How about it? What does your giving portfolio look like?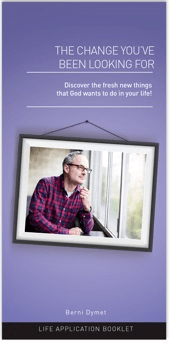 Your FREE eBooklet - "The Change You've Been Looking For"
So many people yearn for a better life, which is why "self-improvement" is a multi-billion dollar industry. But the truth is, it doesn't work, because the big changes, the truly important changes, are impossible to achieve on your own. That's why Jesus came. So if you want to lay hold of the "super-abundant" life that He promised (John 10:10) download this free eBooklet, because that's what it's all about. The change you've been looking for!