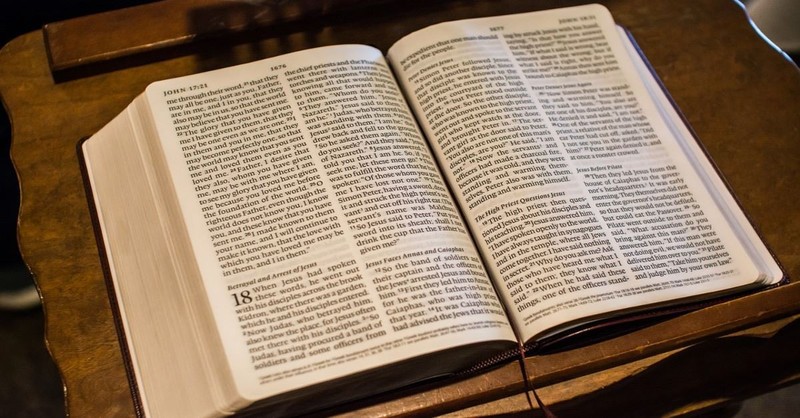 For I am not ashamed of the gospel, for it is the power of God for salvation to everyone who believes, to the Jew first and also to the Greek. Romans 1:16 (NASB)
In a day when so many are reluctant to share their faith, here are a few reminders from Romans 1-16 of why we should not be ashamed of the gospel.
Not Ashamed of the Gospel: 16 Reasons
1.      Received Grace
When no one loved us, He did. When we were dirty in sin, He died for us. When we deserved nothing, He rose to give us life, peace and grace. We have received grace. Paul reminds us of God's gift of Jesus Christ in Romans 1:4c-5a. He died for us and because we have received grace, He wants us to live for Him. Because we have received grace, we want the world to know!
2.      No Excuse
Romans 2 begins with the reminder that we have no excuse. We cannot be ashamed because if we have received His grace, we are overcome with who He is and what He has done for use. No matter what the world says, we know that we have been redeemed from our condemned self and we have no excuse except to be excited about His grace!
3.      Entrusted
Because we are entrusted (Romans 3:2b) with the Word of God and the Holy Scriptures, we know that God is faithful to do what He says He will do. We believe in Him and can trust that He has saved us from ourselves. We are not ashamed of the One who loved us and sent Jesus to show us how to live. We are entrusted with the good news that needs to be shared!
4.      Promise By Faith
Just as Abraham lived by faith of the promise of Christ to come, we live by faith in accordance with grace (Romans 4:16a). We have this promise by faith that Christ died for us. When we didn't deserve it, He promised that through faith in Jesus alone, we are saved by grace. Of course we are not ashamed that we have faith in the promise that Christ will come again. The combination of His grace and promise combined with our faith is unfathomable.
5.      Peace with God
In a world that often seems void of peace, both internationally and personally, we are offered peace through Christ and with Him (Romans 5:1b). We can exult in the hope of the glory of God because no matter what tribulations may come, God gives that inner peace and hope. Through the work of the Holy Spirit, God's unending peace is poured into our hearts and souls. This peace makes us unashamed of the gospel!
6.      Obedient
Thanks be to God that though we were slaves to sin, when Christ came into our lives, we became obedient from the heart (Romans 6:17b). We are free from sin and now slaves to righteousness. Our hearts are changed and we express our gratitude by loving obedience to our Lord and Savior. The law doesn't hold us as slaves and we take joy in obeying the One who loves us most. As obedient children, we are not ashamed of the God who freed us!
7.      Bear fruit
In Romans 7:4c, Paul reminds us that we were joined to Him who was raised from the dead in order that we might bear fruit for God. It is our natural response that we would life a life that reproduces but also communicate the good news at every opportunity. When we are joined with Christ and connected to Him, we will bear fruit!
8.      Wait eagerly
While we persevere and wait eagerly for Christ's return, we share what He is doing in our lives (Romans 8:25). Our hope is in what is to come. Hope is so needed in this world so we unashamedly explain our hope to all who will listen. We wait eagerly for Christ to intervene and this hope is great news for all!
9.      Depend on God
So many of us can get caught up in trying to will things to be, or working toward our goals. Romans 9:16 is a great reminder that it doesn't depend on man but on God who had mercy. As we learn to depend on God, we share what we are going through with others. Through our struggles, people see how we depend on Him. How could we be ashamed of how His power in manifested in our lives?
10.  Prayer
In Romans 10:1, we see that, "My heart's desire and my prayer to God for them is for their salvation." While God is the one who gives grace, He asked us to pray and to seek God for those who have yet seen His glory. Prayer is essential in gospel living. We are not ashamed to pray but we are not ashamed because we pray!
11.  For His Glory
Isn't it amazing that we could know God, our Creator? We should never get over this! How could we in our humanness ever understand His ways. He is the Lord of all and everything "from Him and through Him and to Him are all things. To Him be the glory forever. Amen" (Romans 11:36). Everything we receive ends up being for Him and for His glory. He has done so many amazing things through our lives that we are not ashamed!
12.  Transformed
In our sinful human states, we do little; yet when God transforms and conforms us to His image, we are new creatures. We are transformed by the renewing of our minds (Romans 12:2b) and this makes us unashamed! Because we are new creatures, we don't act the same way as those who do not know Christ. It is through our transformation that others see Christ and the hope they too can have.
13.  Armor of Light
Romans 13:12b reminds us that there is evil and darkness in this world. We are to lay aside the deeds of darkness and put on the armor of light. His light penetrates the darkness and gives hope. We are not ashamed like we were when we were in darkness, we have been cleansed by the blood of Christ and shine brightly for Him.
14.  Give Account
"Each one of us will give an account of himself to God" (Romans 14:12). When we remember that God will asked us how we lived for Him, we are reminded that He told us to take the gospel to the nations. Because we want to please Him, we follow and obey when He asked us to be proud and share the good news of Jesus!
15.  Power of Holy Spirit
"Now may the God of hope fill you with all joy and peace in believing, so that you will abound in hope by the power of the Holy Spirit" (Romans 15:13). We are filled with the hope and joy of the Lord Himself.  When we are filled, the Lord does not allow us to be ashamed! The question is, are we being filled?
16.  Made Known
Romans 16:26b-27, "Made known to all nations, leading to obedience of faith; to the only wise God, through Jesus Christ, be the glory forever. Amen." God sent Jesus and wanted Him to be made known to all people. Through the message of the gospel, we can join with God by making Christ known. What a joy, what a privilege!
Lord, make us unashamed so we can make Christ known!
Jaye Martin is the President of Jaye Martin Ministries and lives with her husband, Dana, in Houston, Texas. She is the author of You are a Masterpiece, and HeartCall: Women Sharing God's Heart.  She served as Director of Women's Leadership at The Southern Baptist Seminary in Louisville, Kentucky and has taught as adjunct professor and guest lecturer at several seminaries and colleges.
Visit her blog at : http://jayemartin.com. You can follow her on Twitter@jayemartin