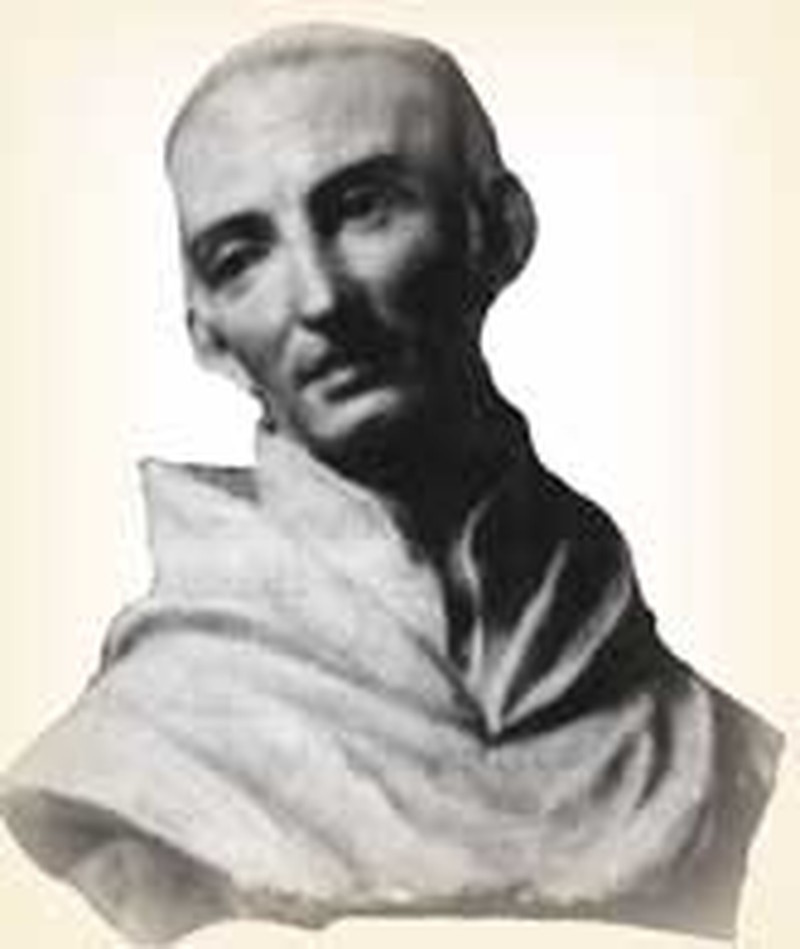 This is an age like no other that has gone before; a new abundance of divine mercy comes down from heaven; blessed are those who are alive in this year pleasing to the Lord, this year of remission, this year of veritable jubilee. I tell you, the Lord has not done this for any other generation before, nor has he lavished on our fathers a gift of grace so copious."
What was this opportunity, this gift of grace, lavished on wicked men? It was a chance to join a crusade and receive indulgence for all past sins. The preacher was Bernard of Clairvaux. The place was Vézelay. The date was March 31, 1146.
St. Bernard had received permission from Pope Eugenius III to preach a crusade. Europeans, after the Moslem capture of Edessa's "Christian" fort, were nervous that Islam was erupting to retake the Holy Land. With this in mind, Bernard said a terrible judgment faced those who did not take up the cross of the crusade. In a field outside Vézelay he read the Pope's encyclical and preached a stirring sermon. "This is a plan not made by man, but coming from heaven and proceeding from the heart of divine love," he assured his auditors.
To violent men, terrified of facing Christ's judgment, indulgence from their crimes was a promise worth a great deal. Thousands flocked to join the expedition. Some were perjurers, murderers and thieves.
In a letter written the following year, Bernard gave another reason why men ought to travel to the Holy Land to fight. Jesus, he said, was accused by Muslims of being an impostor, of having claimed to be God when he was not. "Any man among you who is His vassal ought to rise up to defend his Lord from the infamous accusation of treachery; he should go to the sure fight, where to win will be glorious and where to die will be gain."
The Second Crusade failed miserably. It did not even retake Edessa. Bernard's extravagant claims were justly criticized.
That Bernard preached the crusade and indulgences is difficult for us to comprehend these centuries later. Of all the Medieval saints, he was one of the greatest and is respected to this day by Protestant and Catholic alike. More than most priests of the Middle Ages, he was grounded in Scripture. He remains best known for his essay On Loving God, in which he sets forth four levels of love. He points out that even the natural man ought to love God with his whole being out of mere gratitude. "For who else gives food to all who eat, sight to all who see, and air to all who breathe?" The faithful have even greater reason to love God. They "know how totally they need Jesus and Him crucified."
Resources:
Bréhier, Louis. "Crusades." The Catholic Encyclopedia. New York: Robert Appleton, 1914.
"Crusades." The Oxford Dictionary of the Christian Church. Edited by F. L. Cross and E. A. Livingstone.Oxford, 1997
Durant, Will. The Age of Faith. New York: Simon and Schuster, 1950.
Freemantle, Anne and the editors of Time-Life. The Age of Faith. New York: Time Inc., 1965.
Peters, Edward. The First Crusade; the chronicle of Fulcher of Chartres and other source materials. Philadelphia, University of Pennsylvania Press, 1971.
Treece, Henry. The Crusades. New York: Mentor, 1962.
Various encyclopedia and internet articles.