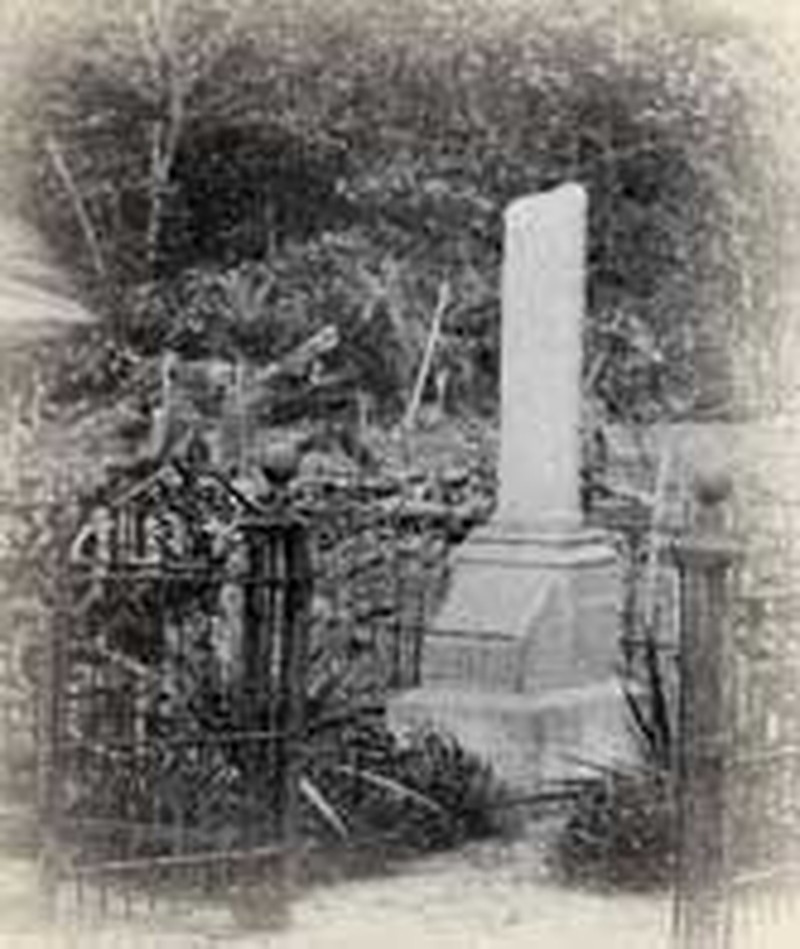 Despite the African heat, Walter Gowans shivered. He was miserable; malaria had laid him low. Seeing the desperate need of the Sudan for the gospel he had left his home in Canada, but here, barely a year later, in 1894, the mission pioneer was dying, separated from his co-workers.
Two other men had come out with him. The first, Rowland Bingham, had become so ill he had remained on the coast to procure supplies and act as a go-between. Thomas Kent, of Buffalo, New York, had traveled inland with Walter, but gone back to the coast to bring up the needed supplies. Meanwhile, an Emir who was raiding for slaves captured Walter, who was starving. When released, Walter tried to get back to the coast. He died alone in a town called Girku.
Walter was only twenty-six years old. Born on this day, September 17, 1868, he had developed a passion for the peoples of the Sudan. At that time, the name "Sudan" referred to all of Africa from Senegal to Ethiopia.
Rowland and Thomas were in the Sudan because of Walter. Walter's mother was sold on her son's vision to carry the gospel to the sixty million people of north central Africa. She invited preacher Rowland Bingham to her home. In her parlor, she laid Walter's dream before him. He was deeply moved. When Rowland left the Gowan residence that day, he was determined to join Walter. Hearing of their decision, the third man, Thomas Kent of Buffalo, New York, teamed up with them.
Unable to interest established mission agencies in their work, the three set out to tackle the work alone. They landed in Lagos, Nigeria. Their hope was to establish a work 500 miles inland in one of the most treacherous regions of the world. But the three immediately found themselves sick.
Thomas died, having brought the supplies up to where he had left Walter. Rowland was still desperately ill; and returned to Canada, where he took Walter's few belongings to Mrs. Gowan.
As Rowland remembered it, Mrs. Gowan met him with extended hand. "We stood there in silence. Then she said these words: 'Well, Mr. Bingham, I would rather have had Walter go out to the Sudan and die there, all alone, than have him home today, disobeying his Lord.' "
Walter's dream did not die with him. In 1900, Rowland Bingham made a second attempt to establish a mission work in Sudan. Again he failed. But the following year, he managed to send a team into the Sudan, and it established a base 500 miles from Lagos.
Walter's vision resulted in the formation of the Sudan Interior Mission. In the 1980s this mission merged with two others to become the Society for International Ministries. Today, thanks to such sacrifice, forty percent of Africans claim to be Christians.
Bibliography:
Adeyemi, E. A. From Seven to Seven Thousand; the story of the birth and growth of SIM/ECWA church in Ilorin. Ilorin: Okinbaloye Commercial Press, 1995.
Bingham, Rowland. Seven Sevens of Years and a Jubilee.
Corwin, Gary R. "Bingham, Rowland Victory." Evangelical Dictionary of World Missions; general editor, A. Scott Moreau. Grand Rapids, Michigan: Baker Books, 2000.
------"Bingham, Rowland Victory." Anderson, Gerald H. "Williams, John." Biographical Dictionary of Christian Missions. New York : Macmillan Reference USA; London : Simon & Schuster and Prentice Hall International, 1998.
Neill, Stephen. A History of Christian Missions. The Pelican History of the Church #6. Hammondsworth, Middlesex, England: Pelican Books, 1964, p. 459.
Rennie, I. S. "Bingham, Rowland V." Biographical Dictionary of Evangelicals. Downers Grove, Illinois: InterVarsity Press, 2003.
Various internet articles on Walter Rowland, the Sudan Interior Mission (now Society for International Ministries) and Rowland Bingham, such as SIM Roots. http://www.sim.org/aboutSIM.asp?fun=3&page=8.
Last updated June, 2007