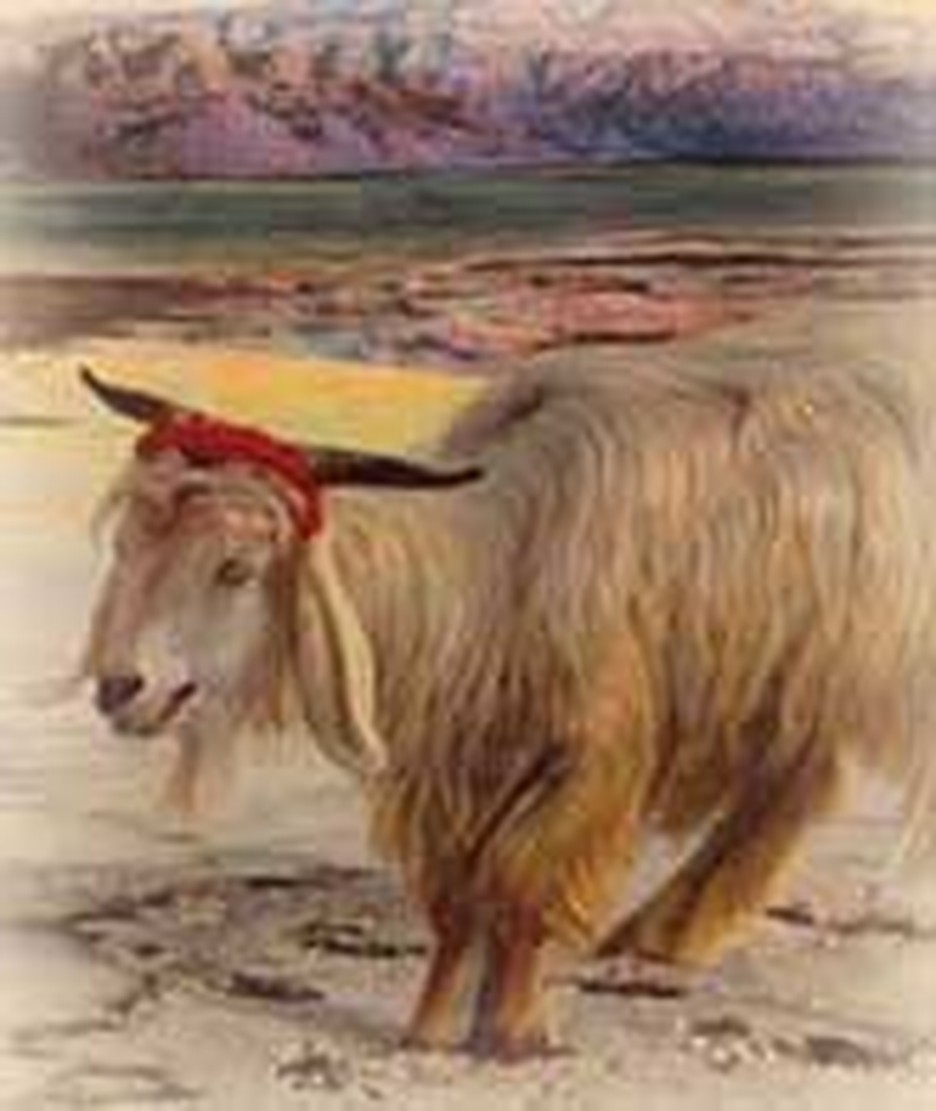 ow important is it to get the facts straight? Evidently William Holman-Hunt considered it very important. A painter of Biblical scenes, he traveled to Palestine four times just so that he could observe things as they were and make his paintings as realistic as possible. He was determined, he said, to find out with his own eyes what Christ was like.
Persistence alone made William a successful painter. Born on April 2, 1827, the boy soon treated the pencil as his chief toy. He was producing presentable sketches at four years of age. His parents discouraged his desire to be an artist, however. Although his father appreciated art, he was determined that William must go into business. But William found a job for himself in which he had time to paint on the side; he showed little aptitude for business and his family finally, reluctantly allowed him to study art.
The failure of his early paintings to win him a place in the art academy led his father to talk of forcing him back into business. But John Everett Millais--younger than William, yet more of a genius--encouraged him. The two became life-long friends. William persisted and got the admission he needed.
Long years of financial struggle followed, because William developed a distinctive, realistic style that went against the times. In fact, he became the inspiration and driving force behind the group known as PRB (Pre-Raphaelite Brotherhood), of whom wild and wicked Dante Gabriel Rossetti is now best remembered. Their name was given them because they criticized a Raphael painting in which Christ and the apostles seemed unnaturally posed.
When word got out what the initials PRB stood for, the establishment was furious. The painters were treated with contempt. One author who slashed at them in print was Charles Dickens. They could hardly sell a painting. Fortunately, the critic John Ruskin liked their work. His opinion carried a good deal of weight and eventually William made some good sales and earned enough money to fulfill his dream to visit Palestine.
Among the famous Christian paintings he made in Palestine was "The Scapegoat." In the Old Testament, the scapegoat was one of two goats used as a sacrifice for sin. The first was killed, the second was driven into the wilderness, bearing Israel's guilt. Christ is our scapegoat.
Another famous painting by William was the "Light of the World" which shows Christ holding a lamp and knocking at a door. The door has no handle--it must be opened from inside. This painting has been imitated by hundreds of lesser artists. He also painted "The Finding of the Savior in the Temple," capturing the emotion when Mary finds Jesus who was missing for three days. In another painting, he posed a model as Jesus, greeting the sunrise with lifted hands--which form the shadow of a cross.
In spite of William Holman-Hunt's frequent choice of religious subjects, he was far from a practicing Christian as the biography by his granddaughter Diana makes clear. He chose religious subjects because he was looking for dramatic themes which he hoped would market well.
Resources:
Holman-Hunt, Diana. My Grandfather, His Wives, and Loves. New York, Norton, 1969.
"Hunt, William Holman." Dictionary of National Biography. Edited by Leslie Stephen and Sidney Lee. London: Oxford University Press, 1921 - 1996.
Muther, Richard. History of Modern Painting. New York: Macmillan, 1896.
Shrewsbury, H. W. Brothers in Art. London: Epworth Press, 1920.
"William Holman-Hunt. The Scapegoat." Liverpool Museum. http://www.liverpoolmuseums.org.uk/walker/ pre-raphaelites/scapegoat/scapegoat. asp.
Wintle, Justin. Makers of Nineteenth Century Culture, 1800 - 1914. London; Boston : Routledge & Kegan Paul, 1982.
Page last updated March, 2007.