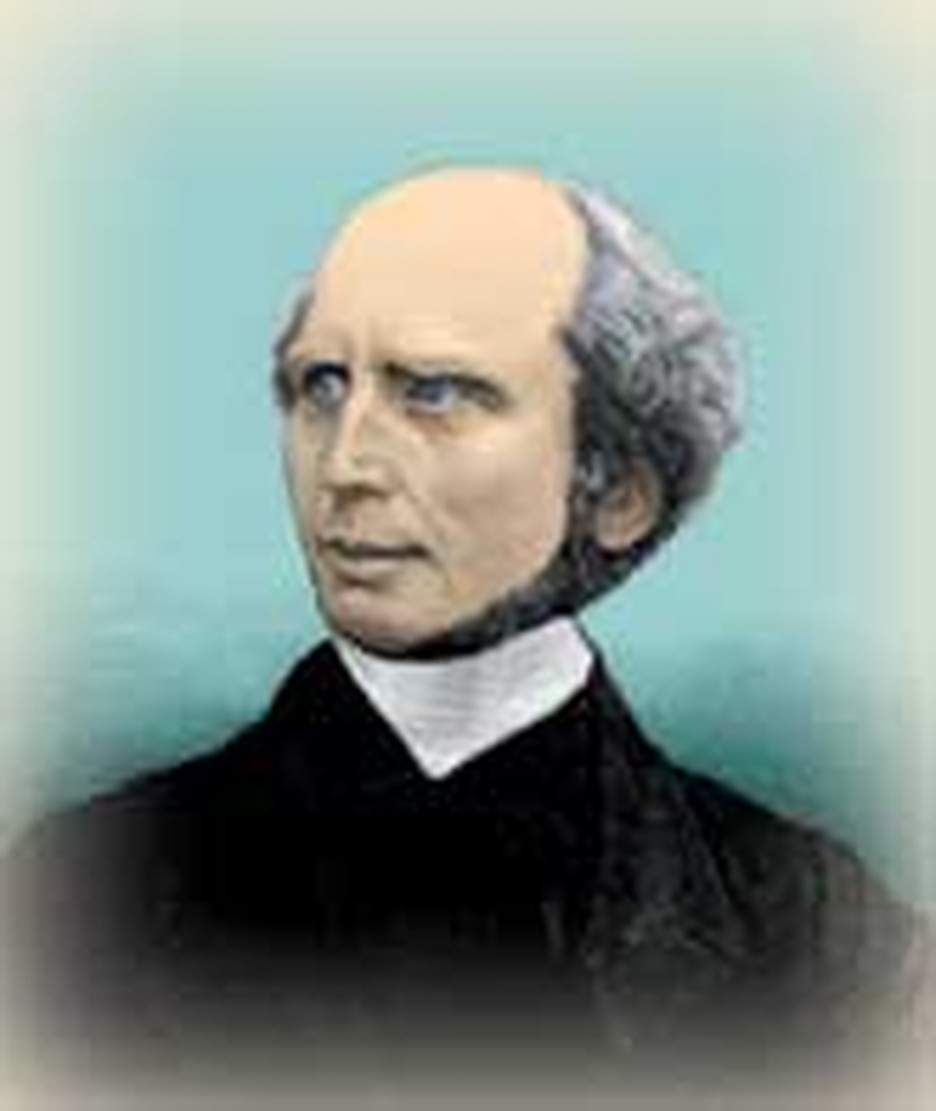 Charles Finney went into a woods in Adams, New York on this day, October 10, 1821. "I will give my heart to God or I will never come down from there," he vowed. Although involved with the choir of a local Presbyterian church, he had no faith in Christ. In fact, as a cocky law student, he scoffed at theology and seminary education.
Even a scoffer may awaken to the need of his soul. Finney became convinced that he must settle the question of his eternal destiny. In his memoirs he tells how he went into the woods, but could not get right with God until he overcame his initial reluctance and confessed his misdeeds aloud, fearing all the while that someone passing through the tree-studded landscape might overhear him. After he had confessed his wrongdoing, waves of liquid love flowed through his body. He went into the trees at breakfast time but did not return until dinner. Later he learned that several other people were led by the Spirit to the same spot for similar conversions.
The next morning, Finney abandoned the law as a career. He was convinced he must become a gospel preacher. And preach he did. He is known as one of America's leading revivalists, a man who may have led as many as half a million souls to Christ. Finney's law training is evident in the theology he wrote. It begins with a study of moral law and in places reads very much like a treatise on government. He held a dangerous moral view of the atonement that denied that Christ's righteousness is literally imputed to those who are saved. His revival techniques, such as high-pressure altar calls and prayer seats, were widely imitated. Unfortunately, he expected everyone to experience the liquid love he had experienced. Not all of his converts did and he was short with them.
Whether one likes Finney's methods or not, his conversion in the woods had good effects. He believed that Christians would usher in the Millennium (the thousand year rule of Christ on the earth mentioned in the book of Revelation) and insisted that his converts must work toward that end. As a result, he inspired Christians to battle social ills and injustices, not only as proof of their conversion, but to hasten the day of Christ's return.
Recommended
Bibliography:
Finney, Charles. Autobiography. (Various editions).
"Finney, Charles Grandison." Dictionary of American Biography. New York: Scribner, 1958-1964.
"Finney, Charles Grandison." The Oxford Dictionary of the Christian Church. Edited by F. L. Cross and E. A. Livingstone. Oxford, 1997.
Hills, A.M. Life of Charles G. Finney. Cincinnati Ohio: Office of God's Revivalist, 1902.
Various encyclopedia and internet articles.
Last updated April, 2007.