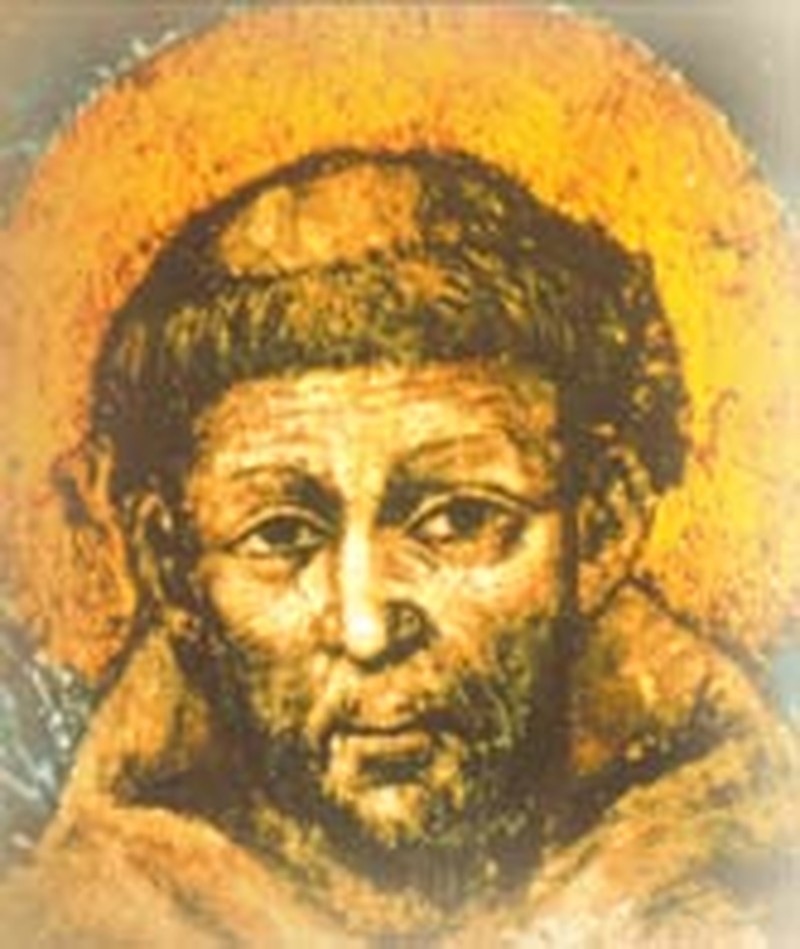 When Susanna Annesley, the 25th child of Dr. Annesley, was born to his second wife there probably was not much discussion about her or her future. Little could the family dream that she would become the mother of John and Charles Wesley, the founders of worldwide Methodism. Susanna was an "old lady of 19" (almost a late marriage in those days) when she became the wife of Samuel Wesley, an Anglican minister.
The Wesley family traced their lineage to the 10th century, but ancestry did little to help the problems of their forty-four year marriage. They suffered illness, disease, poverty, and the death of children. Fire twice destroyed their home. But through it all Susanna accepted the will of God and placed herself and her family in His hands.
Politically Samuel and Susanna were both Tories, but while Samuel accepted William of Orange as King William III, Susanna considered James II to be the true king. Once in 1701 Susanna refused to say "Amen" to Samuel's prayer for King William. Tension ensued. Samuel left for London as a Convocation proctor for a year. He returned in 1702 when Queen Anne, whom they both acknowledged as the legitimate sovereign, came to the throne. So in a real sense, we might say that John was the child of their reconciliation.
Susanna bore between seventeen and nineteen children; ten survived. The frequent absences of her husband on church business left the management of the household in her hands. Through it all she remained a steadfast Christian who taught not only through the Scriptures, but through her own example of daily trust in God. She once wrote: We must know God experientially for unless the heart perceive and know Him to be to be the supreme good, her only happiness, unless the soul feel and acknowledge that she can have no repose, no peace, no joy, but in loving and being loved by Him.
The children were raised strictly. They were taught to cry softly, to eat what was put before them, and not to raise their voices or play noisily. Physical punishment was used, but confession of faults could avoid it. All but one of the children learned to read from the age of five, including the girls. (Susanna made it a rule for herself to spend an hour a day with each of the children over the period of a week.) After the fire of 1709 family discipline broke down, but Susanna managed to restore it later. She paid special attention to John, who was almost lost in the fire. He referred to himself as "a brand plucked from the burning fire," and his mother said that she intended to be more particularly careful of the soul of this child that Thou hast so mercifully provided for, than ever I have been, that I may do my endeavors to instill into his mind the disciplines of Thy true religion and virtue.
It is said that at the age of six or seven John thought he would never marry "because I could never find such a woman as my father had." After Samuel Wesley died in 1735, Susanna lived with her children, especially, in her last year, with John. She died on July 23, 1742 and was buried in London's Bunhill Fields, where John Bunyan and Isaac Watts are also buried. Her sons won tens of thousands of souls to Christ. She would not have wished for more.
DISTANT DATELINE: Rich Young Man Leaves it All! Many Follow Him.
ASSISI, 1218. Our country is fascinated to see something new in our Church. Only eight years ago the Church approved a new religious order founded by Francis of Assisi. Over 3,000 of his band now are seen throughout the Italian countryside. They minister to the poor and outcasts and accept only necessary food and temporary shelter from others.
What is so fascinating is that Francis was born the son of a rich cloth merchant. His family expected him to become a soldier; however, God seems to have had other plans for him. He was captured and held prisoner for a year when his native town of Assisi was at war with the city of Perugia. After his release he suffered a serious illness and sometime later, when attending church, Christ's words pierced his soul: "Go preach, saying, the Kingdom of Heaven is at hand. Heal the sick, cleanse the lepers...freely ye have received, freely give."
Francis' decision to leave all behind and live a life of poverty shocked his father and he disowned his son. But Francis is an inspiration to the poor, who see a great contrast between his life and that of many of the higher and wealthy clergy. He has been followed in a life of poverty by Clare, a wealthy young lady from his home town. For her and other women followers who wish to live for Christ alone he has established a cloistered convent. The friars are not required to live in a monastery, and Francis has declined to seek ordination.
Right now Francis is off to evangelize the Muslims. It is reported that he was able to meet with the Sultan of Egypt and share the Gospel with him. This is but another example of his boldness combined with humility that suggests his ministry will continue to inspire and challenge Christians--perhaps even for generations to come
He Took Jesus Literally and...
On February 24, 1208 Francis of Assisi sat in this church. The scripture reading that day was the words of Jesus in Matthew 10:7-10. He listened, believed, and obeyed. His life would never be the same and the church has never been the same. His radical discipleship is a living rebuke of materialistic and self-indulgent Christianity in any age. The Church of the Portiuncula ("little portion") is now enclosed within a larger church.