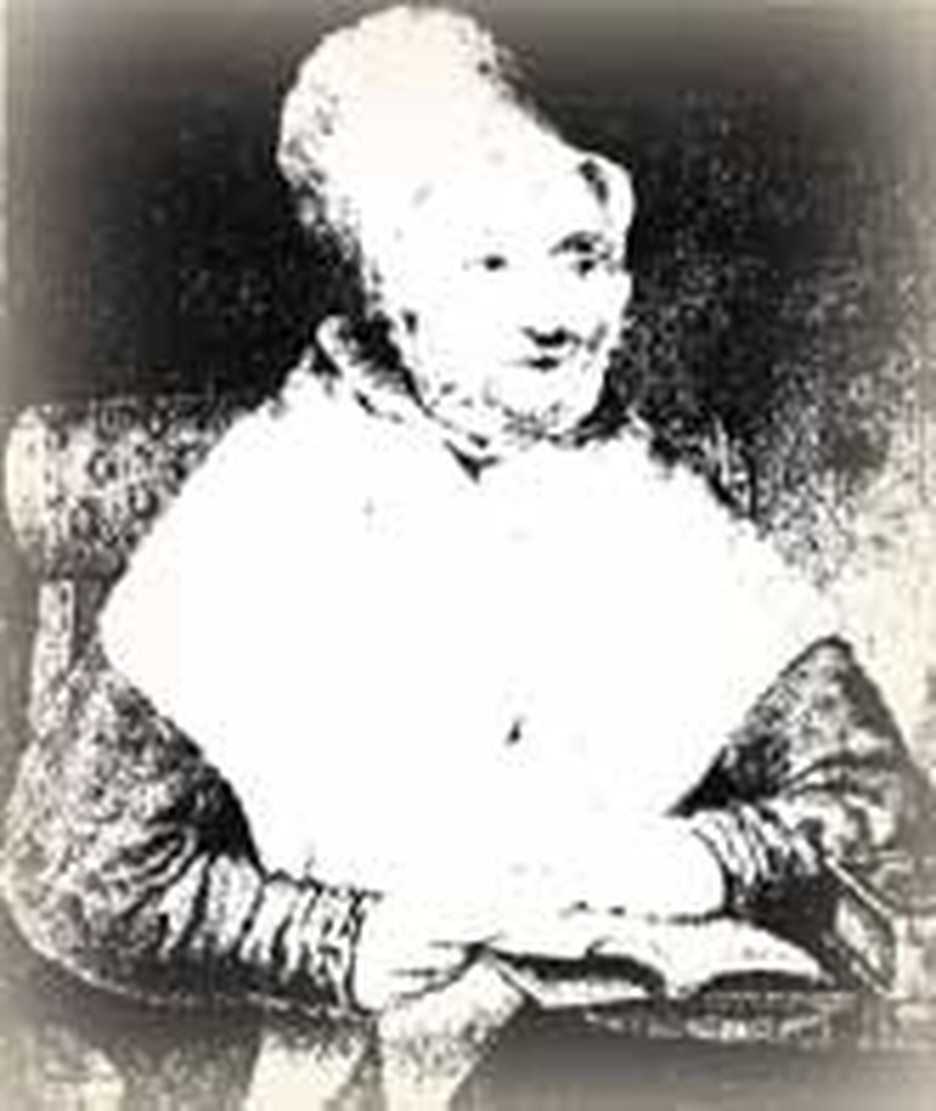 Hannah Adams was comparing Broughton's Dictionary of Religions with facts she knew about the Christian denominations described in it. Broughton's account simply was not honest. She could write a more accurate account than that, she thought.
That is how Hannah came to write her Alphabetical Compend of the Various Sects Which Have Appeared from the Beginning of the Christian Era to the Present Day. Although a member of the Congregational Church, she attempted to be accurate and unbiased toward other branches of Christianity. Her book did well, but the publisher took almost all of the profit from the first edition.
This was unfortunate for Hannah, who badly needed the money since she was frail and had no other way to support herself except by making lace. Her father had gone bankrupt when she was just seventeen, and from then on she had to fend for herself. However, she was better paid for the second edition. Altogether the book went through four editions and was even reprinted in England.
Hannah loved to read and study. Born in Medfield, Massachusetts on this day, October 2, 1755, she was a weak child. Her father, who was known as "Book Adams" kept her home from school. This was not a tragic loss, however, as he boarded theology students at his house and they taught Hannah geography, Greek, Latin and logic. She had a tremendous memory and such a far-away look that people said she was not of this world.
Perhaps she wasn't. "I remember that my first idea of the happiness of Heaven was a place where we should find our thirst for knowledge fully gratified," she admitted. It is told that the librarian locked her in when he went to lunch, because it was useless to try to pry her loose from a book once she got her nose in it.
Hannah added a few books to the library shelves herself. She was the first American woman to reach a level where she could make her living entirely by writing. Among the books she wrote were Truth and Excellence of the Christian Religion, a History of the Jews, Letters on the Gospels and a Summary History of New England.
She became temporarily blind while writing this last book. It was to cause her a good deal of controversy, too. She prepared a shorter edition for use in schools, but her "friend," school master Rev. Jedidiah Morse, beat her out with his own edition. She sued him for infringement of her rights; he defended himself. The battle dragged on for ten years and seems never to have been satisfactorily resolved, but contemporaries felt Morse was in the wrong.
Several prominent men banded together to provide Hannah with an annuity that eased the remaining years of her life. She died in 1831 and was the first person buried in the Mount Auburn cemetery, Boston. Her works were not particularly original, but were useful because they brought together a good deal of scattered information and were compiled with skill.
She left behind an autobiography which was published in Boston the year after she died.
Bibliography:
"Hannah Adams." Encyclopedia Americana. Chicago: American Corp., 1956.
"Hannah Adams." Dictionary of American Biography. New York: Scribner, 1958-1964.
Kunitz, Stanley. American authors, 1600-1900: a biographical dictionary of American literature. New York: The H. W. Wilson company, 1938.
Miscellaneous encyclopedia and web articles.
Last updated June, 2007