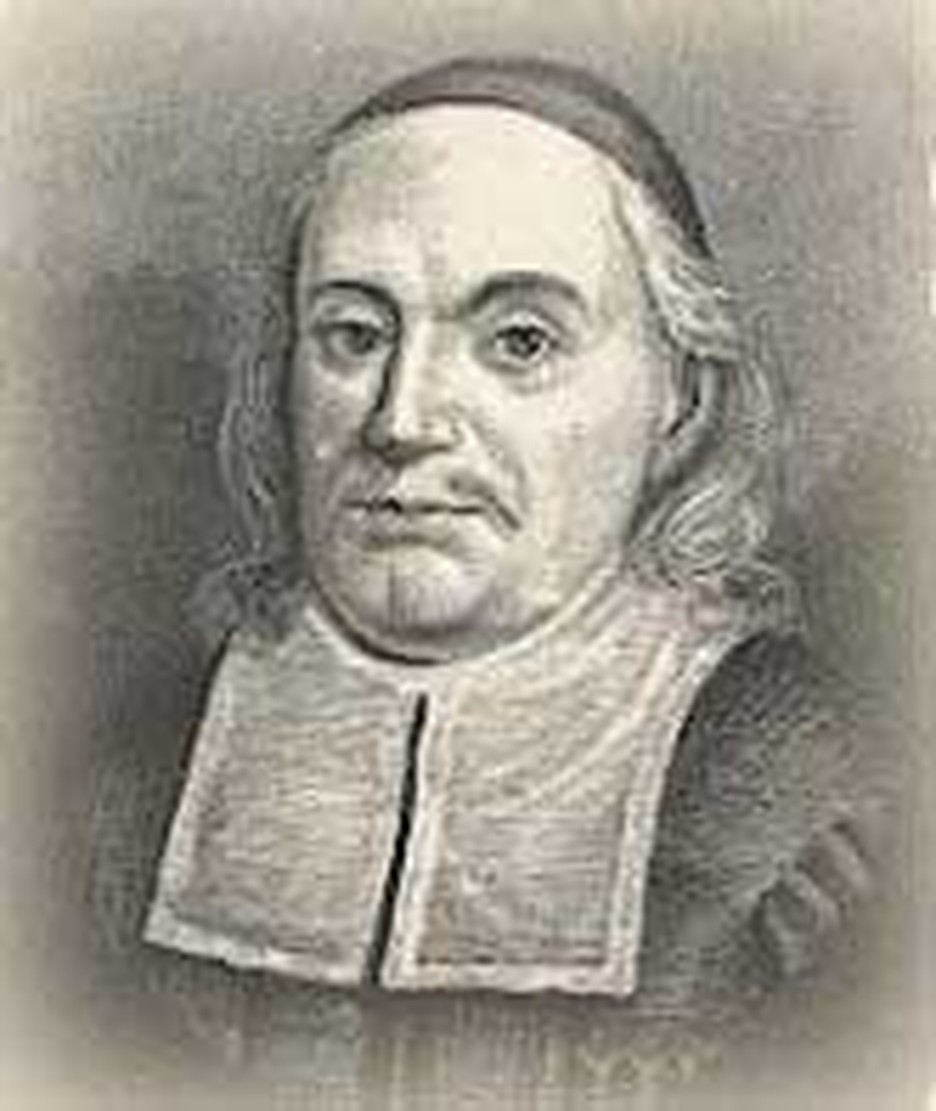 One of the most beloved German hymn writers, Paul Gerhardt, was born on this day, March 12, 1607. Nearly two thirds of Paul's life was lived during the Thirty Years War. The fighting of that terrible struggle ravaged Central Europe, and Paul endured much personal and family misfortune during this time. But his suffering gave power, depth, and beauty to his hymns, and he learned to sing of his faith under trying circumstances. His inner peace of soul was anchored in the Peace of God, as is apparent from the words of his hymn, "Commit Thou all Thy Griefs..."
"Commit thou all thy griefs
And ways into His hands,
To His sure truth and tender care,
Who heaven and earth commands."
Gerhardt was not able to obtain a settled position until his mid-40's, so he worked as a private tutor. At forty-five he was offered the pastorship of a Church in the small village of Mittenwalde. He was finally able to marry Anna Maria Barthold, the woman he had long loved; and to publish the hymns he had been writing for many years. In 1657 Paul was called as an assistant pastor to the great cathedral in Berlin. There he enjoyed fame as a preacher and was honored as a man of piety and good works.
In 1664 he refused to sign a declaration issued by Elector Frederich Wilhelm I forbidding the free discussion of the differences between the Lutherans and Reformed Churches. Paul believed God was a loving person, not merely a fighter for dogma; and that Christians of different views should be able to discuss their differences. For this he was deposed from his office and no longer allowed to practice his clerical functions. But two years later he was given a lower-ranking church appointment.
However, Gerhardt continued to minister through his hymns, which have become a strong part of the Lutheran tradition. Of his 120 hymns, 40 are still in common use. Gerhardt translated Bernard of Clairvaux's "O Sacred Head, Now Wounded" into German; his German translation is the basis of the most-used English version. John and Charles Wesley were deeply moved by Gerhardt's hymns and translated several into English, including "Jesus, Thy Boundless Love to Me." Three centuries later, during his imprisonment by the Nazis, the theologian Dietrich Bonhoeffer found solace in Paul Gerhardt's hymns, which he had known since childhood.
Bibliography:
Adapted from an earlier Christian History Institute story by Diane Severance, Ph.D.
"Gerhardt, Paul." The Oxford Dictionary of the Christian Church, edited by F. L. Cross and E. A. Livingstone. Oxford, 1997.
"Paul Gerhardt." http://www.cyberhymnal.org.
Last updated June, 2007