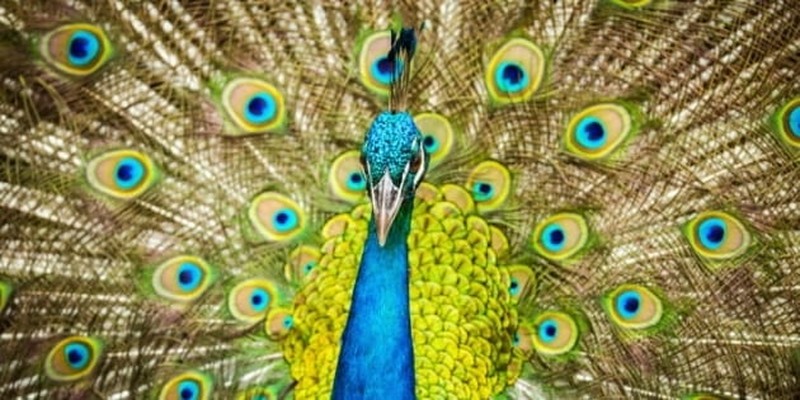 You don't have to go very far in the evangelical space to hear the phrase, "Growing up I heard . . . " or "Growing up, I never heard . . . ." A previous generation's model of church ministry or cultural engagement is an easy jumping off point for younger evangelicals. It is good for us to critique the ministry models we grew up with and even reject bad theologies. Every generation must not only embrace the truth, but separate it from cultural attachments that dilute its power.
However, I wonder if, in our zeal to find our own way, we're guilty of theological hubris. So often when I read the books and blog posts and sermons of my generation, I sense a kind of pride at "not being like those other kinds of Christians" so much so that I wonder if we have convinced ourselves that we are the first generation in Church history to perfectly articulate the gospel. We should be wary of this kind of thinking, that we are the people we've been waiting for.
I see three potential dangers in this kind of generational pride:
1) First, while we accurately point out the sins of our parent's generation, we miss our own blind spots and cultural captivities.
Every generation thinks they have figured things out better than the generation before. But since we are all products of the Fall, no generation has cornered the gospel market. Just like our fathers, we are captive to certain elements of our culture; we too are susceptible to bad thinking and poor ministry models. One day it will be our life's work held up for close inspection by a future generation. This shouldn't keep us from carefully analyzing the Church we grew up in, but it should give us a humble, rather than an arrogant posture.
Our generation has new language and new methods of articulating the same old gospel story. We're wise to adjust our tone to the current generation, but we can do this without heaping shame on those who walked before us.
2) Secondly, our zeal to separate from previous generations keeps us from learning from their lived experiences.
Nothing influenced my six-year pastoral ministry more than the monthly conversations I had with my mentor, a pastor in his seventies. Bill's reflections on several decades of ministry helped me understand why his generation did the things they did—the cultural forces at work, the ministry practitioners and influencers, and the on-the-ground problems men like him faced in the Church in their time. What's more there are lessons that Bill learned that helped me avoid the same kind landmines when dealing with people. My conversations with men like Bill taught me that I had far more in common with older generations of church leaders than I realized.
3) Thirdly, a reflexively reactive position can lead to spiritual error.
Many of the most vocal church critics emerged out of unhealthy and legalistic church environments. Having spent much time in this kind of organization, I sympathize with the desire to reject anything that smells of corrupt hierarchy, abusive leadership, and bad theology. But we have to be careful that we don't allow our biography to shape our theology. When we do this, we become just like the legalists we reject, only of a different flavor. A hermeneutic of "if my parents' generation is for it, I'm against it" is a flawed hermeneutic. What's more this can lead down a dangerous pathway to heterodoxy and heresy. Orthodoxy has had its flawed ambassadors, but we're unwise to reject the beautiful message simply because of the sins of the messenger.
There is a body of truth passed down from generation to generation that is true and unchanging, regardless of how it was packaged or presented. It's incumbent on younger leaders to hold fast to this truth and communicate it with conviction and passion.

Daniel Darling is the Vice President for Communications for the Ethics and Religious Liberty Commission of the Southern Baptist Convention (ERLC). For five years, Dan served as Senior Pastor of Gages Lake Bible Church in the northwest suburbs of Chicago and is the author of several books, including Teen People of the Bible, Crash Course, iFaith, Real, and his latest, Activist Faith. He is a weekly contributor to Out of Ur, the blog of Leadership Journal. His work has been featured in evangelical publications such asRelevant Magazine, Homelife, Focus on the Family, Marriage Partnership, In Touch with Dr. Charles Stanley. He has guest-posted on leading blogs such as Michael Hyatt, The Gospel Coalition, OnFaith (Washington Post), and others. He is a contributing writer for many publications including Stand Firm,Enrichment Journal and others. Dan's op-eds have appeared in Washington Posts' On Faith, CNN.com's Belief Blog, and other newspapers and opinion sites. He is a featured writer for Christianity.com, Crosswalk.com, Churchleaders.com and Believe.com, Covenant Eyes, G92, and others. Publisher's Weekly called his writing style "substantive and punchy." Dan is a sought-after speaker and has been interviewed on TV and radio outlets across the country, including CNN, 100 Huntley Street, Moody Broadcasting Network, Harvest Television, The Sandy Rios Show, American Family Radio, the Salem Radio Network, and a host of other local and national Christian media. He holds a bachelor's degree in pastoral ministry from Dayspring Bible College and is pursuing a Masters of Divinity degree from Trinity Evangelical Divinity School. He and his wife Angela have four children and reside in the Nashville area. Daniel is represented by Tamela Hancock Murray of The Steve Laube Literary Agency.