The First Noel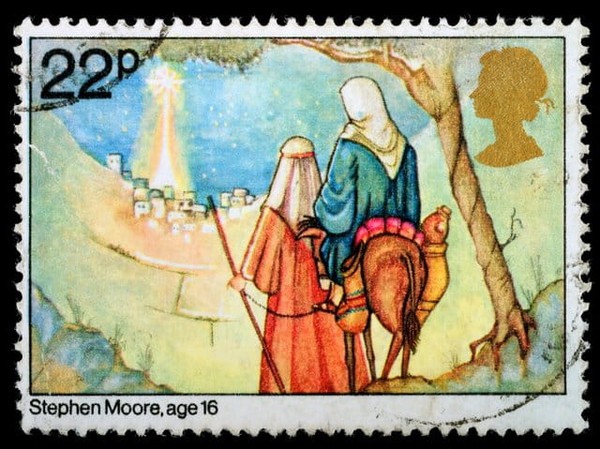 "We saw His star in the east and have come to worship Him" (Matthew 2:2).
No one knows who wrote this carol.
The scholars say "The First Noel" is of Cornish origin, which means it comes from the region of Great Britain in the far southwest that juts out into the Celtic Sea. The word "Noel" started as a Latin word, then became French, and finally showed up in early English as a synonym for Christmas. Wandering troubadours may have brought the song across the English Channel. The version we know was first published in 1823 in "Carols Ancient and Modern," but its origins may go back to the 13th century.
In one sense Noel refers to the birth of Christ, but in a larger sense it refers to all the events of Christmas, including the star of Bethlehem and the coming of the Wise Men. Thus the first verse focuses on the shepherds who heard the angels proclaim Jesus' birth:
The first Noel the angels did say
Was to certain poor shepherds in fields as they lay;
In fields where they lay, keeping their sheep,
On a cold winter's night that was so deep.
The second verse mentions the star that guided the wise men, and the third verse tells of their intent to follow the star:
And by the light of that same Star
Three Wise Men came from country far,
To seek for a King was their intent,
And to follow the Star wherever it went.
The final verse gives us the gospel promise:
Then let us all with one accord
Sing praises to our heavenly Lord;
That hath made heaven and earth of naught,
And with his blood mankind hath bought.
The carol contains a noteworthy progression of thought. In the first verse, the angel announces good news of Christ's birth to "certain poor shepherds," but in the last verse, we discover that the promise of his coming includes everyone:
"Then let us all with one accord
Sing praises to our heavenly Lord."
We also discover that Christ is both divine and human. He is the creator of the earth and heaven who also redeemed mankind with his own blood.
No wonder we say, "Noel, Noel. Born is the King of Israel." His coming means good news for the whole world.
Don't keep it to yourself!
Let's listen as Lady Antebellum sings this carol.
Gracious Lord, you were the King in the cradle, the Creator in swaddling cloth, the Eternal Lord sleeping in a manger. As you entered the dark world of your day, we pray you will enter our world and shine the light of your love. Amen.
You can reach the author at [email protected]. Click here to sign up for the free email sermon.
---
---