The Death of Death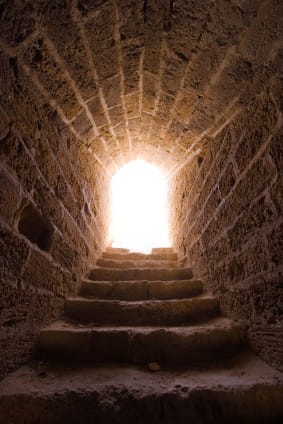 "Christ Jesus … has destroyed death and has brought life and immortality to light through the gospel." 2 Timothy 1:10b

Each of us has an appointment with Death sooner or later. But that is a cause for rejoicing – not for fear, provided we have put our trust in the One who holds the keys of life and death.
Here is the final proof that death has been destroyed. When Jesus rose from the dead, he left the door to the tomb wide open. That means we won't have to fight our way out of the grave when he calls us. He left the door open 2000 years ago. That is God's guarantee that even though we die, we won't stay dead forever.
---
Originally published January 27, 2013.
---