Steve's Story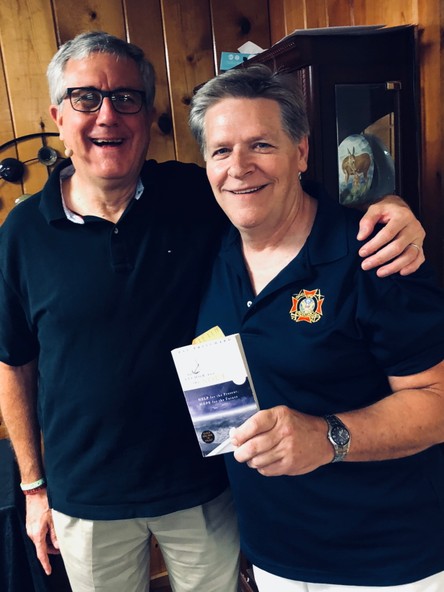 Last night, just before the final service at America's Keswick, I met Steve for the first time. His friend Joe invited him to come so he could meet the author of "An Anchor for the Soul."
Here's the backstory.
Several months ago Steve was walking through a mall in New Jersey when he saw a man handing out cards of some sort. Most people seemed to ignore him, so Steve decided to take one of the cards even though he was, in his own words, in a hurry so he could drink beer with his buddies. It turns out the man gave him a "Get Out of Hell Free" card, designed to look like a "Get Out of Jail Free" Monopoly card.
The man also gave him a copy of An Anchor for the Soul. Steve was in a hurry so he grabbed the book and went on his way.
When he got home, he threw the book on his nightstand and forgot about it until he accidentally knocked it on the floor. Picking it up, he decided to read it. "I couldn't believe it. It was like the author was writing just for me." After finishing the book, he called his friend Joe and said, "I want to talk to you about this sometime." Joe was at his house ten minutes later.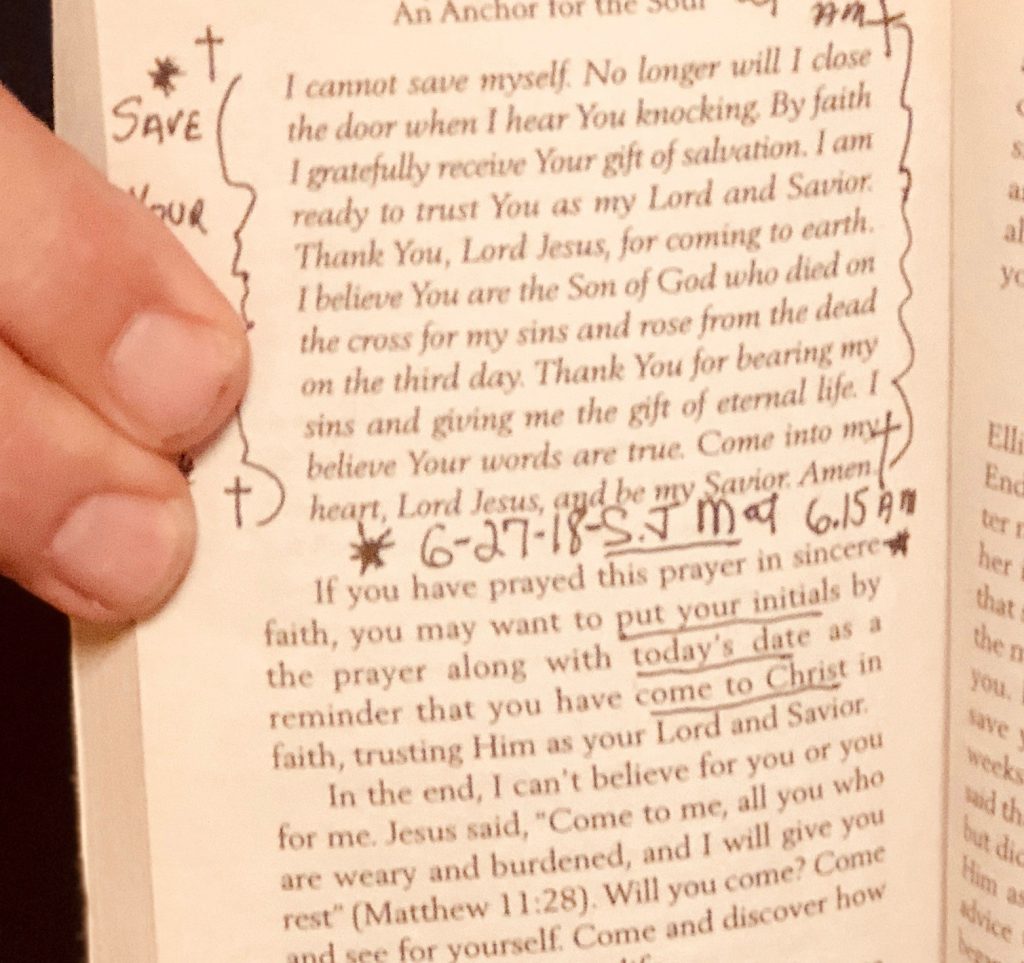 They prayed together, and Steve trusted Christ as his Savior. He even put the date and time under the prayer on Page 186.
He couldn't believe it when Joe said, "I know the author of that book," because he had heard me speak at America's Keswick in 2010. Steve couldn't wait to come to the service last night.
After I preached on "Are You In or Out?" Steve told me, "I'm in, and now I've got a bunch of friends I want to get in for Christ with me!"
Take a look at that little yellow paper sticking up from his copy of Anchor. That's the "Get Out of Hell Free" card. I have no idea who that man was or how he got copies of Anchor, but thank God for his faithfulness to witness for Christ in the mall. And thank God for Joe who went out of his way to help his friend Steve meet Jesus.
Click here to sign up for the free email sermons.
---
---