One Thing God Will Never Do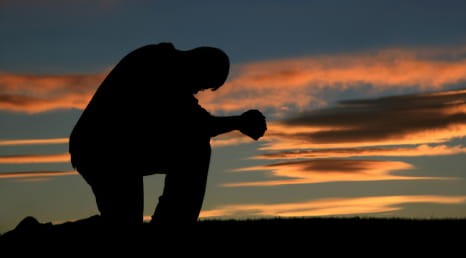 A while back I heard a TV preacher offer this insight: "God will never bring us to the place where we no longer need him."
And all God's children said, "Hmmmm."
That'll make you stop and think. Down deep there is a part of us that would like to come to a place where we don't have to trust in the Lord so much. Not that we don't want to pray, but secretly we'd like to be in such a place of earthly fulfillment where we didn't have to pray desperate prayers to the Almighty. It would be wonderful (or so we think) if things were going so well that all we had to do was to praise the Lord all day long.
Not going to happen.
If all our needs were met, we'd end up forgetting God just like the children of Israel did in the Old Testament. Earthly prosperity tends to be no friend of spiritual growth. Total prosperity generally means total disaster. I think that preacher was right on in what he said. God intends to bring us again and again to the place where we are crying out to the Lord, begging for his mercy and his grace.
That's not a fun place to be.
But it's where we need to be.
Anything that drives us to our knees is good for the soul.
You can reach the author at [email protected]. Click here to sign up for the free email sermon.
---
---