My Life Story, Sort of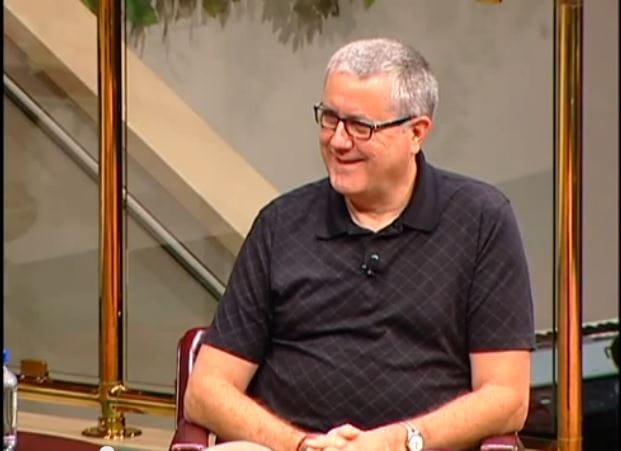 Last month I spoke at the "Fall Institute" at Shiloh Metropolitan Baptist Church in Jacksonville, FL where my very good friend H. B. Charles Jr. serves as the Senior Pastor. During the conference H.B. and I did a video interview together in which we talked about my growing-up years in Alabama, the two men who had the greatest influence on my life, how Marlene and I met, the growth of our family, the three churches I pastored, the power of the Internet, my preaching philosophy, and how we ended up starting Keep Believing Ministries.
After we got into it, I realized that H. B. had really done his homework. He knew more about me than I knew about myself!
Here's the link to the video.

I think this is the most personal interview I've done. He raised topics that no one else has ever asked me about. You'll see at certain points I was surprised by his questions, but that's the mark of a good interviewer. We covered a lot of ground together. I thoroughly enjoyed it even though I was out of words by the time we were done.

The video ends very abruptly with me talking about our move to Oak Park in 1989. Part 2 picks up at that point and carries the story through our decision to leave, the move to Tupelo and then to Dallas, and how God led us to start Keep Believing Ministries and what we are doing today.
My life story is not amazing or even unusual (in the sense of being newsworthy), but it is a testimony to God's faithfulness through the many ups and downs and surprising turns of life.
I'd love to know what you think after you watch the video.
**Update Oct 31: You can now watch Part 2 of my interview.
You can reach the author at [email protected]. Click here to sign up for the free email sermon.
---
---