Letter to a Dying Friend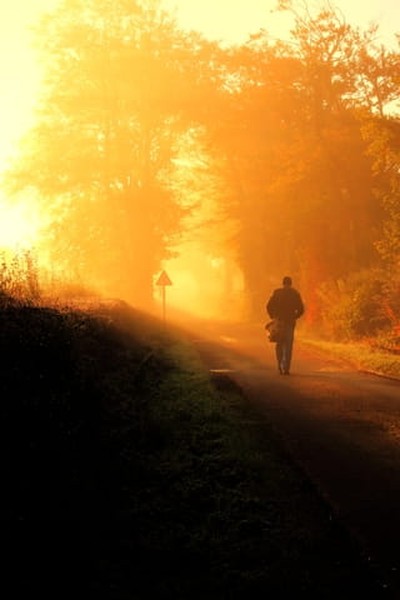 Not long ago I received a note telling me a dear friend was dying. During his long and varied life, he has traveled much, touched many lives, and made a difference for Christ. Now he is in hospice care. Here is an edited version of the letter I wrote to encourage him as he waits to meet the Lord.
Dear Friend,
It seems like only yesterday that we first met, back in other days, in another world, in another time. It was, come to think of it, in the last century that we met. Speaking of the passage of time, I pondered the fact that recently I celebrated my 63rd birthday. That seems impossible, but there it is. I am older now than you were when we first met.
In God's kindness we became good friends. You helped me out in so many ways. I remember when we were in a tight spot over a contentious issue. We had some sort of meeting on Sunday night, and you helped me by moderating that meeting. I spoke and took questions, and you flashed your trademark smile and managed to keep everyone happy even in some tense moments.
I remember the lunches we had together as you shared your wisdom with me about how to handle difficult people. Somewhere along the way, you told me that when things got tough and I was about to say something foolish I would regret later (I am gifted in that area!), I should look up to the ceiling and see your smiling face, with your arms raised, palms uplifted, as if to say, "What does it matter?" You will never know until you get to heaven how many times that one simple thing kept me out of trouble.
I mentioned "when you get to heaven." Here is something I know. You and I both believe in heaven because we have trusted in Jesus Christ, God's Son, as our Lord and Savior. I believe the Bible is the Word of God. I know you believe that too. Long years ago you put your trust in Jesus and He saved you. He washed all your sins away. He made a place for you in heaven. I want you to know that I have no doubt, none at all, that when the moment comes, you will slip from this life into the presence of our Lord Jesus Christ.
You are a Christian, you have lived as a Christian, you will die as a Christian, and when that moment comes, you will close your eyes on earth and open them in heaven. Jesus said, "Today you will be with me in paradise." That's where you are going. Jesus has said it. He promised it, and he cannot lie.
You leave behind a legacy as a godly husband, father, grandfather, friend, confidant, prayer warrior, and spiritual leader. Those of us who know you will never forget you. Even as I wrote those words, I looked up and felt like I could see your smiling face looking down on me.
I don't believe you are leaving us for any long time. Nor do I believe you are going far away. Hebrews 12 tells us that we have "drawn near" in Jesus to every spiritual reality. You won't be far away. And the coming of the Lord can't be far away. I look forward to the day when the trumpet will sound, the archangel will shout, and Jesus himself will return to the earth (1 Thessalonians 4:13-18). On that glad day, a great resurrection and a grand reunion will take place.
So, my dear friend, though I do not expect to see you again in this life, I know I will see you again. Jesus has promised it, and He cannot break his word. Rest well. God hold you tight in his loving arms. One day we will celebrate together in the land where no one ever dies.
C. S. Lewis was fond of remarking that Christians never say goodbye. We say, "See you later," because it's true. By God's grace, we will see you again.
Thank you for your friendship and your love and your prayers stretching back over so many years.
Your friend,
Ray
You can reach the author at [email protected]. Click here to sign up for the free email sermon.
---
---