"If I Struggle With Sin, Does that Mean I'm Not Saved?"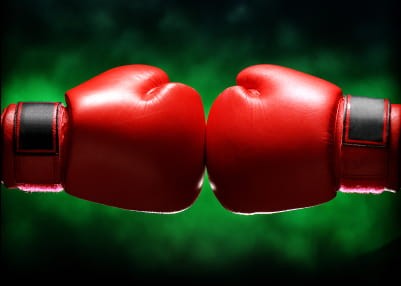 From the question box:
If a believer continues to struggle with any sin after confessing it to God and asking for deliverance, does that mean he was never saved?
The answer is no.
Struggle with sin is the common experience of Christians everywhere. James 3:2 says, "We all stumble in many ways." Romans 7:23 speaks of a "war" going on inside the believer, and Romans 8:13 commands us to "put to death" the deeds of the flesh. Galatians 5:17 tells us that the flesh and the Spirit are continually at war with each other. Christians traditionally have spoken of three great enemies they face: the world, the flesh and the devil. The world is "out there" and all around us. The "flesh" is inside and loves to answer the call of the world. And it seems like the devil is everywhere, like a roaring lion, seeking whom he may devour (I Peter 5:8).

No wonder the Bible says that "through many tribulations we must enter the kingdom of God" (Acts 14:22). And that's why Paul told Timothy to "share in suffering as a good soldier of Christ Jesus" (2 Timothy 2:3). The most beloved hymn of all time ("Amazing Grace") contains a verse that teaches this same truth:
Through many dangers, toils and snares,
I have already come.
'Tis grace has brought me safe thus far,
And grace will lead me home.
Your struggle with sin will continue in one way or another until the day you die. And that struggle, painful though it may be at times, is one of the best indications that you are truly a child of God. If you didn't care at all about your sin, that would be a very bad sign indeed.
Fight the good fight of faith, and when you fall, by God's grace get back up, put on the armor of God, and keep on fighting in Jesus' name.
You can reach the author at [email protected]. Click here to sign up for the free weekly email sermon.
---
---