Hark! The Herald Angels Sing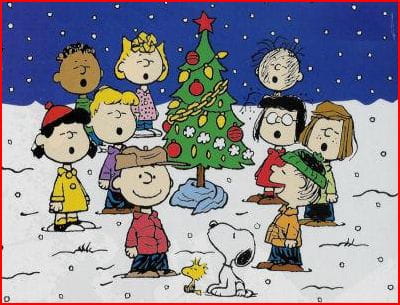 "Suddenly there was a multitude of the heavenly host with the angel, praising God and saying: 'Glory to God in the highest heaven, and peace on earth'" (Luke 2:13-14).
Charles Wesley wrote more than 8000 hymns.
That would be a lot for anyone, but it is amazing when you consider he lived in the 1700s and wrote without the benefit of typewriters or computers or the Internet. Besides being a famous hymn writer, he was also the brother of John Wesley. God used the labors of these two men to bring a vast spiritual awakening to England and America, and to bring forth the Wesleyan movement that emphasized practical Christianity, personal discipline, and warmhearted love for God.
When Charles Wesley wrote this carol in 1739, he had no idea it would become famous. He first named it "Hark, how all the welkin ring," welkin being an archaic English term for the heavens. When George Whitefield published it in 1753, he changed the first line to read, "Hark! The herald angels sing," and so it has remained that way ever since.
For the first 120 years, the words were sung to various tunes. But that changed in 1856 when William Cummings joined the lyrics with a tune written by Felix Mendelssohn for the Gutenberg Festival in 1840 to celebrate the introduction of printing. Mendelssohn would be surprised by that because he had written that his tune would be welcomed by singers and hearers, "but it will never do to sacred words."
But even the greatest composers can sometimes be wrong. The music and the lyrics seem made for each other.
Charles Wesley's hymn offers us a good survey of theology. It mentions many of the names and titles of Christ: King, Lord, Prince of Peace, Sun of Righteousness, Everlasting Lord, Desire of Nations, Incarnate Deity, and Emmanuel. After the first stanza's call to praise "the new-born King," the following stanzas celebrate the virgin birth, the deity of Christ, the resurrection of the body, and the truth of the new birth. Two phrases in particular deserve comment: "Mild he lays his glory by" refers to Christ's willingness to lay aside the glory of heaven to take on human nature and become one of us. "Late in time behold him come" reminds us of Hebrews 1:2 where we are told "in these last days" God has spoken to us through his Son.
For more than 250 years Christians around the world have been blessed by this Christmas carol that reminds us of God's great gift to us. I invite you to ponder these words so rich in biblical truth:
Christ by highest heaven adored
Christ, the everlasting Lord
Late in time behold Him come
Offspring of a Virgin's womb
Veiled in flesh the Godhead see
Hail the incarnate deity
Pleased as man with man to dwell
Jesus, our Emmanuel
Hark! The herald angels sing
Glory to the newborn King.
There are many beautiful recordings of this beloved Christmas carol. Let's listen to this version by the Discovery Singers.
Lord Jesus, you did not refuse us when we needed you most, but you were pleased to dwell among us. Thank you for making us part of your forever family. Amen.
You can reach the author at [email protected]. Click here to sign up for the free email sermon.
---
---