Flash Drives for Chinese Pastors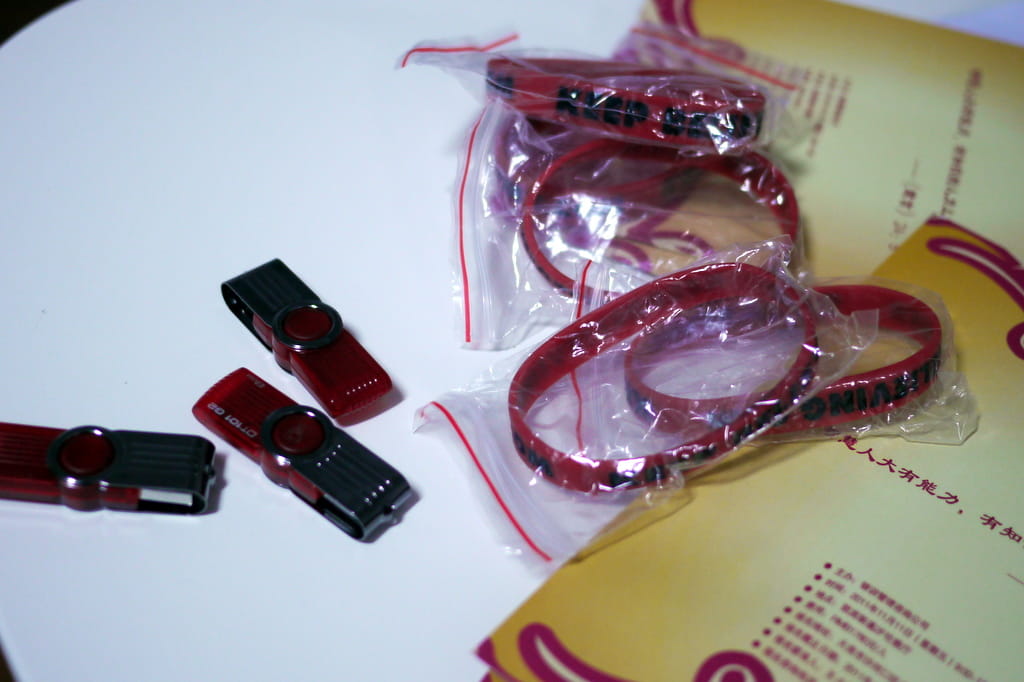 A few days ago we signed the final papers establishing the China partnership between Keep Believing Ministries (KBM) and Trans World Radio (TWR) to do strategic ministry in China. Since then work has started on the brand-new Mandarin-language website that we hope to unveil in December. In April we will begin broadcasting three times a week via TWR in Guam to a potential Chinese audience of 875 million people. We will link the broadcasts and the website so that Chinese listeners can download the podcasts via iPhone and Android apps and also directly from the website.
The "third leg" of the project involves direct personal ministry to Chinese pastors and church leaders exactly like Mark and I did a week ago in Dalian, China. On the final day of the conference Mark asked a friend to obtain 15 flash drives that he loaded with copies of the Mandarin version of An Anchor for the Soul along with 51 sermons in Mandarin that we already have on the KBM website.
Flash drives work well for audio, video, and written material because one flash drive can be loaded with material and then placed in a coat pocket for easy transportation. The pastors were thrilled to receive the flash drives because now they have Anchor in Mandarin plus many sermons they can preach in their own churches.
Several weeks ago we received a hand-held shortwave radio receiver from TWR. After charging it, Mark and Peter picked up the TWR signal clear and strong in Dalian. At that moment the program was an exposition of the book of Haggai. We gave the radio to one of the pastors who came a long distance to attend the conference in Dalian.
We regard this as the "first fruits" of a much greater harvest to come through our new partnership to support the church in China.
You can reach the author at [email protected]. Click here to sign up for the free weekly email sermon.
---
---