Elizabeth: Mother of the Forerunner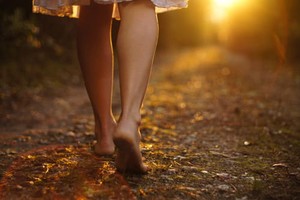 "No; he shall be called John" (Luke 1:60).
That surprised their friends. No one in their family was named John. Everyone assumed this miracle baby would take his father's name. In our day, we would say Zechariah Senior and Zechariah Junior. Or maybe the first and the second.
But Elizabeth knew better. The angel had specified every detail when he announced the baby's birth to Zechariah many months earlier:
"Your wife Elizabeth will bear you a son, and you are to call him John" (Luke 1:13).
His name will be John, which means, "The Lord has been gracious." It was a fitting name because God had indeed been gracious to this elderly couple. But it meant more than that. God was about to pour out his grace on the world in the birth of his Son. And their son—this baby named John—would prepare the way for the coming of the Lord.
He was set apart for God before his birth. Everything about his career would say, "This man stands apart. He's not like the rest of us." Many years later, he will preach and call the nation to repentance, and he will have upon him the "spirit and power of Elijah" (Luke 1:17).
Elizabeth had already seen what happened to her husband because he doubted God. She's not about to make the same mistake. Faith stands on God's Word even when others don't understand. In this case, the neighbors meant well, but their advice would lead in the wrong direction.
Elizabeth affirmed God's choice.
Zechariah wrote it on a tablet.
Suddenly he could speak again.
Fear came on everyone who heard him speak for they knew God had taken his voice away and suddenly given it back. No wonder they asked, "What then will this child be?" Even the neighbors could see God's hand was on his life.
When we dare to trust God, others may not understand. Venturing in faith means traveling under sealed orders, obeying now and understanding later.
Lord Jesus, open my eyes to see you, open my ears to hear you, open my heart to follow wherever you lead. Amen.
Musical bonus: Written at the time of the Cuban Missile Crisis in 1962, Noel Rigney and Gloria Shayne Baker produced a song pleading for peace in a broken world. With that in mind, listen to Do You Hear What I Hear? by Home Free.
You can reach the author at [email protected]. Click here to sign up for the free email sermon.
---
---