Download "Lord of Glory" Free Lenten Ebook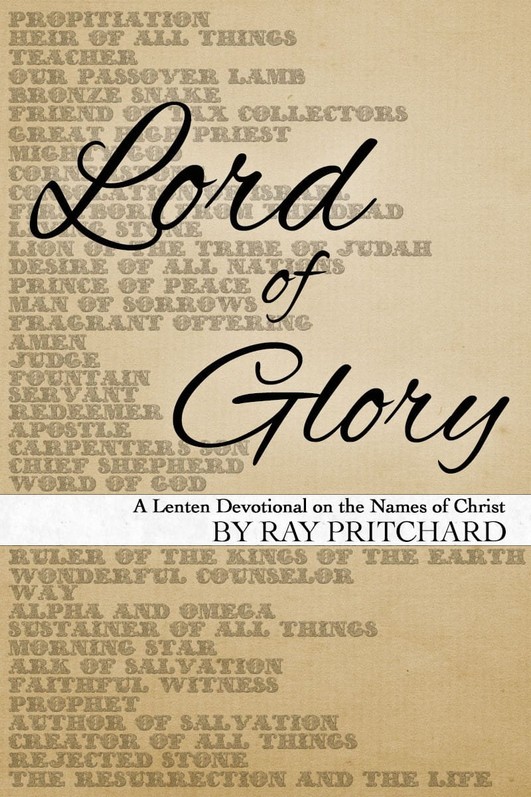 This is the cover of our brand-new Lenten ebook.

You can download your free copy by clicking on Lord of Glory. We can only offer it for free Sunday-Wednesday, March 2-5. After that it will cost $2.99. We're hoping every person who reads this blog entry will download a free copy in the next four days.

Would you like to know Jesus better?

Starting on March 5 and ending on April 20, we will look at a different name of our Lord each day. You can see some of the names listed on the cover.

His names tell us who he is.
His names tell us why he came.
His names tell us how he can help us.
His names tell us why we worship him.
Would you join me in praying that God might use this Lenten devotional to draw us all closer to the Lord Jesus Christ?

Don't forget that the free offer ends on Wednesday, March 5. All you need to do is click on Lord of Glory to download your free copy of the ebook.
Important note: You do NOT need to own a Kindle ereader in order to read "Lord of Glory." Just download a free Kindle reading app, and you can read it on your smartphone (iPhone or Android), iPad or other tablet, or on your laptop (PC or Mac).

If you would like like to help us, you can spread the word about this free ebook to your friends on Facebook and Twitter and on your own email list.

I hope you will join us as we learn about the Lord Jesus through the names of Christ revealed in the Bible.

You can reach the author at [email protected]. Click here to sign up for the free email sermon.
---
---