Are You Willing to Wait for God?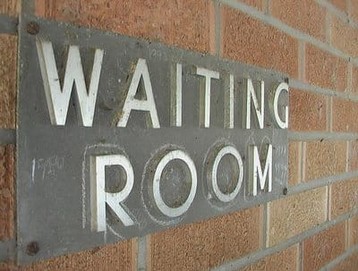 "Are you willing to wait for God?"

Waiting may be the hardest discipline of the Christian life. Most people hate to wait. I know I do.

Truth be told, most of life is waiting.
Waiting to meet the right guy.
Waiting for an appointment to see the doctor.
Waiting to graduate.
Waiting to be accepted in college.
Waiting for your first job offer.
Waiting for the baby to be born.

Joseph spent a lot of his life waiting. In Genesis 40 he spent a long time in prison for a crime he didn't commit, waiting to get out.

The key to Genesis 40 is this.
At the beginning he is in prison.
At the end he is in prison . . . waiting.

Waiting time is not wasted time if we use it right.

Since I'm not particularly good at waiting, I pray to hear God's message today. Pray for the students on the Island. They've been open and attentive. It's been amazing to speak to them.

You can watch my message on your computer by clicking on Live from Word of Life Island! The service starts at 9 AM EDT (adjust for your own time zone). The video feed starts when I get up to speak–around 9:20 or thereabouts. Join us online if you can.
You can reach the author at [email protected]. Click here to sign up for the free email sermon.
---
---