Anatomy of a Miracle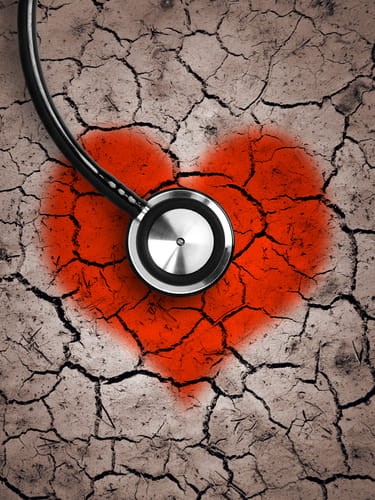 "Ought not this woman, a daughter of Abraham whom Satan bound for eighteen years, be loosed from this bond on the Sabbath day?" (Luke 13:16)
She had been deformed for eighteen years.
That's a long time to suffer.
What can we learn from her story?
First, she was in bondage. For eighteen years she suffered from a severe curvature of the spine. She was "bowed down" and completely deformed because of Satan's power.
Second, she was helpless. Luke 13:11 says she could not straighten up. She could not help herself, and there was no medical cure for her condition.
Third, she responded to the invitation of Jesus. Though suffering greatly, she came to the synagogue to hear the Word of God taught. Luke 13:12 says that Jesus called him to her. This happened publicly, which might have made her hesitate. What if it were just a cruel trick? What if people laughed at her? What if they winced when they saw her try to move? None of those things mattered. When Jesus called her, she came forward.
Fourth, she heard the words of deliverance. "Woman, you are set free from your infirmity" (v. 13). I am sure she could hardly believe it. For eighteen long years, she had been in the grip of Satanic affliction. Now the Son of God with a word has set her free.
Fifth, she was touched by Jesus. "He laid his hands on her" (v. 13). Our Lord comes into personal contact with every soul he saves. He does not delegate his power to anyone. It is not the pastor who saves, or the priest who saves, or the church that saves. Salvation comes from a personal encounter with Jesus Christ.
Sixth, she was instantly delivered. Finally, she can stand up straight. The pain is gone because the power of Satan has been decisively broken. What was crooked has been made straight. She received full deliverance from the Lord.
Seventh, she immediately glorified God. She did what anyone would do. She responded by giving praise to God for the mighty miracle she received. Acts 10:38 says that Jesus came to deliver those trapped by the devil. No wonder she sang.
Her story is really our story if we know Jesus. When we were hopelessly lost and unable to save ourselves, Jesus came for us. He called us. He spoke the gospel to us. He touched us. He delivered us from the guilt of our sin. He set us free from Satan's power.
Her miracle is really our miracle if we know Jesus. She glorified God for what the Lord had done for her. Will you not do the same today?
Lord Jesus, thank you for the miracle of salvation. May I never make light of what you purchased at such great cost. Tune my heart to sing your praise all day long. Amen.
Click here to sign up for the free email sermons.
---
---