Teacher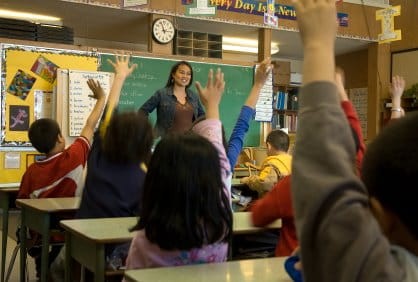 "Teacher, I will follow you wherever you go" (Matthew 8:19).
They called him Teacher.
Of the 90 times Jesus was addressed directly in the gospels, 60 times he was called Teacher. This was the word the multitudes used. This was how the disciples referred to him. Jesus himself used the term when he said, "You call me Teacher and Lord, and rightly so, for that is what I am" (John 13:13). When Nicodemus came to Jesus by night, he said, "We know that you are a teacher who has come from God" (John 3:2).
History has echoed the truth of that verdict. Scottish theologian James Stuart said, "The teaching of Jesus has had a power and an effect with which the influence of no other teacher can even for a moment be compared." When Jesus had finished giving the Sermon on the Mount, Matthew tells us the crowds were so amazed at his teaching because "he taught as one having authority, and not as their teachers of the law" (Matthew 7:29). The rabbis quoted each other, but Jesus spoke the true and authoritative words of God.
He never entered a classroom as we know a classroom. He never had a degree as we understand an educational degree, yet all the world was his classroom. No degreed teacher did anything greater than what Jesus Christ did. He was truly and absolutely the Master Teacher and the greatest teacher of all time.
Consider his final words, his last instructions, his ultimate command as given to us in the King James Version: "Go ye into all the world and teach all nations, baptizing them in the name of the Father, the Son and the Holy Spirit, teaching them to observe all things whatsoever I have commanded you" (Matthew 28:19 KJV). His final command was a teaching command.
How well did it work? Look around you. Two thousand years have passed and today across the world over two billion people bear his name. Christianity has spread from Jerusalem to every corner of the globe. At this very moment multiplied thousands of missionaries are doing what Jesus said to do: teaching all nations. If the success of the students is the measure of the teacher, then no teacher was ever so successful as the one and only Master Teacher, Jesus Christ.
Who are you teaching? In what ways can you become more intentional is passing along what the Lord Jesus has taught you?
Lord Jesus, help us to teach others by our words and deeds. May the Spirit of Christ fill us so that whoever follows us will become more like you. Amen.
Click here to download the free Lenten ebook "Lord of Glory."
You can reach the author at [email protected]. Click here to sign up for the free email sermon.
---
---