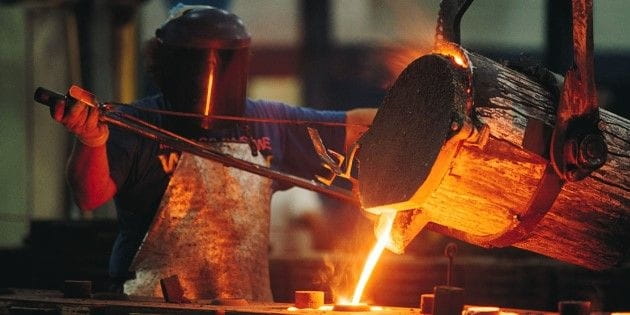 One of the perennial questions facing the church today is how do we integrate faith and work? What does it look like for believers to follow Jesus on the job? Almost all believers would agree that whatever the answer is, it involves more than sharing our faith on the coffee break. Evangelism is vitally important, of course, but how do you cope with a job you don't like? What about jobs that provide little personal satisfaction? Can we find significance in even mundane and menial tasks?
The providence of God and vocation
The first thing we need is a God-centered perspective on our work. (See this article.) This means we frame all our thinking about work within the biblical metanarrative of creation, fall, and redemption, and we affirm the providence of God in and through our everyday lives. A right doctrine of providence will help us resist the old dichotomy between the sacred and the secular that assumes certain kinds of work are intrinsically more spiritual and thus more likely to be blessed by God than others. While occupations that are degrading and dehumanizing are obviously out of bounds (a pimp or prostitute, for example), the Reformers were right to help the church recover a biblical perspective on ordinary work. As Luther said, "serving God is not tied to one or two works, nor is it confined to one or two callings, but it is distributed over all works and all callings."[1] Whether you're a janitor, school teacher, social worker, truck driver, plumber, attorney, electrician, stay at home mom, or something else, view your specific vocation, your calling, as one of your primary stations for serving the Lord.
The language of calling and vocation come, of course, from the writings of Paul. While the word is usually used in relationship to salvation (e.g. 1 Cor. 1:2, 9, 24, 26), in 1 Corinthians 7:17-24 , Paul addresses a variety of more sociological situations, exhorting his readers to remain in their calling.
Only let each person lead the life that the Lord has assigned to him, and to which God has called him. This is my rule in all the churches. 18 Was anyone at the time of his call already circumcised? Let him not seek to remove the marks of circumcision. Was anyone at the time of his call uncircumcised? Let him not seek circumcision. 19 For neither circumcision counts for anything nor uncircumcision, but keeping the commandments of God. 20 Each one should remain in the condition in which he was called. 21 Were you a bondservant when called? Do not be concerned about it. (But if you can gain your freedom, avail yourself of the opportunity.) 22 For he who was called in the Lord as a bondservant is a freedman of the Lord. Likewise he who was free when called is a bondservant of Christ. 23 You were bought with a price; do not become bondservants of men. 24 So, brothers, in whatever condition each was called, there let him remain with God.
On one level this passage subtly subverts the cultural institution of slavery, as Paul relativizes the status of both masters and slaves in verses 21-23. But it also reveals Paul's basic perspective on how Christians should view their present circumstances. Far from encouraging the kind of ambition that breeds discontent or the disruption of the social order, Paul exhorts people to remain "in whatever condition each was called," accepting it as their particular station for serving the Lord (v. 24).