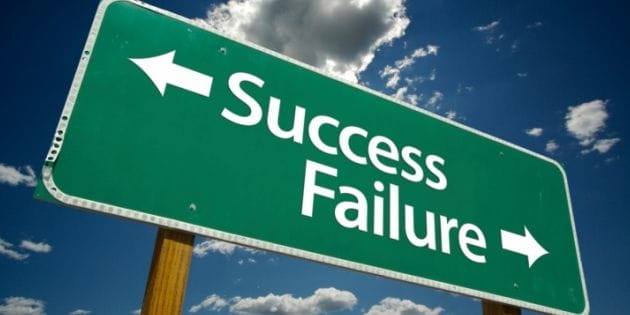 "Begin with the end in mind" is a phrase that might be familiar if you know of Stephen Covey's book The Seven Habits of Highly Effective People. In the book, Covey notes with amazement how often people jump into projects, hobbies, relationships, and careers without first asking the simple question: "How do I want this to turn out?" Many spend their entire lives climbing a ladder to "success" only to be disappointed at the end because their ladder was leaning on the wrong wall.
The question is, what's the right wall to set the ladder of your life on? Covey advises to picture success by starting with your own desires. Just imagine life as you want it to be. "Follow your heart" is the cliche du jour that comes to mind. It's become the slang way of saying listen to your intuition, which works well for practical matters like choosing a career that fits your skills, passions, and personality. But "follow your heart" does not work so well for everything like say... your motives.
The Bible says that the human heart is deceitful and warped by the fall (Jer. 17:7-11). This commonly plays out in the way people live their lives without regard for their Creator. There's something deeply immoral about that. It's far worse than hate. It's arrogant indifference. Pretending to be independent from God, people chase after their own ideas of happiness, success, and fulfillment. But God says apart from Him, such pursuits are vanity... emptiness. Just read Ecclesiastes.
The truth is, we can't follow our hearts fully. It's dangerous. Any definition of success that starts with, revolves around, and ends with ourselves is doomed to disappoint. In the ultimate sense, true success begins by humbly aligning oneself with God's definition of it.
It's true that we do need to begin with the end in mind—God's end. Psalm 92 is where we see that very clearly.
1 It is good to give thanks to the LORD, to sing praises to your name, O Most High;
2 to declare your steadfast love in the morning, and your faithfulness by night,
3 to the music of the lute and the harp, to the melody of the lyre.
4 For you, O LORD, have made me glad by your work; at the works of your hands I sing for joy.
5 How great are your works, O LORD! Your thoughts are very deep!
6 The stupid man cannot know; the fool cannot understand this:
7 that though the wicked sprout like grass and all evildoers flourish, they are doomed to destruction forever;
8 but you, O LORD, are on high forever.
9 For behold, your enemies, O LORD, for behold, your enemies shall perish; all evildoers shall be scattered.
10 But you have exalted my horn like that of the wild ox; you have poured over me fresh oil.