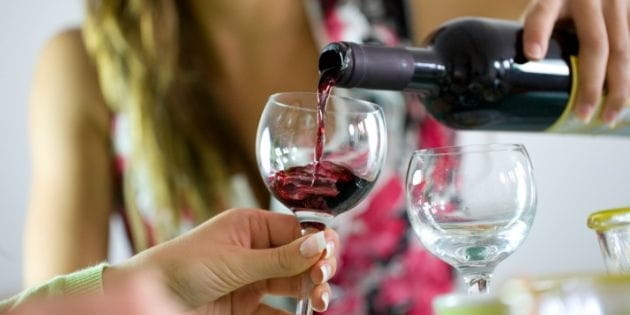 "Don't drink, don't chew, don't go with girls that do." It may be bad poetry, but at least it has the virtue of being clear. And fifty years ago, many American Evangelicals would have agreed that alcohol consumption was a sure sign of worldliness, if not a lack of genuine faith altogether.
But times have changed, as a recent CT article shows, citing Moody Bible Institute lifting its ban on alcohol and tobacco use for full time employees. This change is part of a larger shift in how Evangelicals think about cultural activities once deemed questionable. Consider, for example Brett McCracken's recent book Gray Matters: Navigating the Space between Legalism and Liberty, which discusses Christian consumption of food, music, movies, and alcohol.[1]
Emotions run high on this issue. This is understandable considering the destruction and heartbreak many have experienced because of alcohol addiction and abuse. No thoughtful person would advocate that all Christians should drink, but some believe total abstention is the only reasonable Christian position.
As with all matters of Christian living, the foremost question is, "What does the Bible teach?"
Curse or Blessing?
Is alcohol a curse or a blessing? Scripture certainly speaks negatively about alcohol.
· Drunkenness is condemned in multiple passages, such as Ephesians 5:18: "And do not get drunk with wine, for that is debauchery, but be filled with the Spirit."
· The language of 1 Corinthians 6:10 is even stronger, warning that drunkards "will not inherit the kingdom of God."
· Jesus warned against drunkenness in Luke 21:34.
· And the book of Proverbs, full of warnings against drunkenness, especially warns against the disorienting, addictive, and destructive consequences for those who "tarry long over wine":
Who has woe? Who has sorrow? Who has strife? Who has complaining? Who has wounds without cause? Who has redness of eyes? Those who tarry long over wine; those who go to try mixed wine. Do not look at wine when it is red, when it sparkles in the cup and goes down smoothly. In the end it bites like a serpent and stings like an adder. Your eyes will see strange things, and your heart utter perverse things. You will be like one who lies down in the midst of the sea, like one who lies on the top of a mast. "They struck me," you will say, "but I was not hurt; they beat me, but I did not feel it. When shall I awake? I must have another drink." (Proverbs 23:29-35)
To top it off, the Old Testament prophets frequently use drunkenness as a metaphor for God's judgment and curse on sinful human societies. (See Jeremiah 13:13-14 and Ezekiel 23:38-33.)