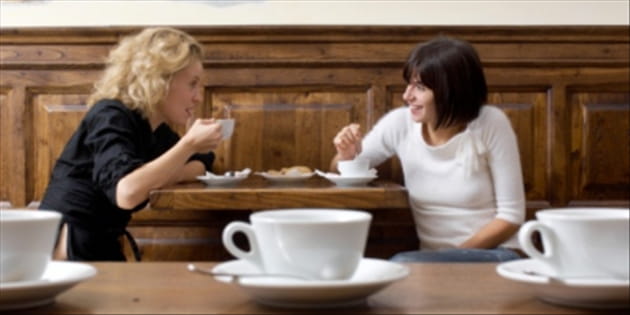 Recently, I read an article from The Wall Street Journal about the loss of apprenticeship in preparing a young person for adulthood. It's interesting that the writer recognized the difference between being book smart and wise with regard to life.
I wonder if there aren't some parallels here with how Christians think of discipleship.
The culture of the first century put a high priority on learning through apprenticeship. You see hints in this direction as you read the New Testament, particularly in how Jesus spoke of His relationship to the Father. But it's also likely that in the early Christians' desire to "make disciples, teaching them to obey all that Christ had commanded them," their vision of "teaching" was somewhat different than what we mean by the term today.
Teaching and the Delivery of Information: Two Camps
To be clear, teaching involves the transfer of important information. The New Testament authors were steeped in the Old Testament, having probably memorized entire books of the Bible. When I say that making disciples and teaching them involves more than conveying information, I'm not saying that it is ever less.
Camp 1
One of the problems plaguing contemporary evangelicalism today is that pastors and teachers have rightly diagnosed a problem: there is more to teaching than just giving information to people. But the proposed response is often worse than the problem.
Once they recognize the deficiencies of an information-only type of teaching, these leaders begin to downplay the need for verbally teaching people the fundamental doctrines of the faith. The result is a largely atheological ministry that inevitably leans toward a behavior-focused, moralistic message. The good news (powerful, life-transforming information) subtly shifts into good advice ("Just tell me how to live!"). And we wind up with a biblically illiterate mass of well-intentioned Christians being told each week what to do.
Camp 2
In response, other church leaders swing the pendulum back. We must teach people and teach them well. The problem, however, is that "teaching" in these churches is often reduced to conveying important biblical information. The assumption is that once we learn the right things, we will live the right way.
Francis Schaeffer, no lightweight when it came to doctrine, warned against this way of thinking:
Most of the Reformation then let the pendulum swing and thought if only the right doctrines were taught that all would be automatically well. Thus, to a large extent, the Reformation concentrated almost exclusively on the "teaching ministry of the Church." In other words almost all the emphasis was placed on teaching the right doctrines. In this I feel the fatal error had already been made. It is not for a moment that we can begin to get anywhere until the right doctrines are taught. But the right doctrines mentally assented to are not an end in themselves, but should only be the vestibule to a personal and loving communion with God…