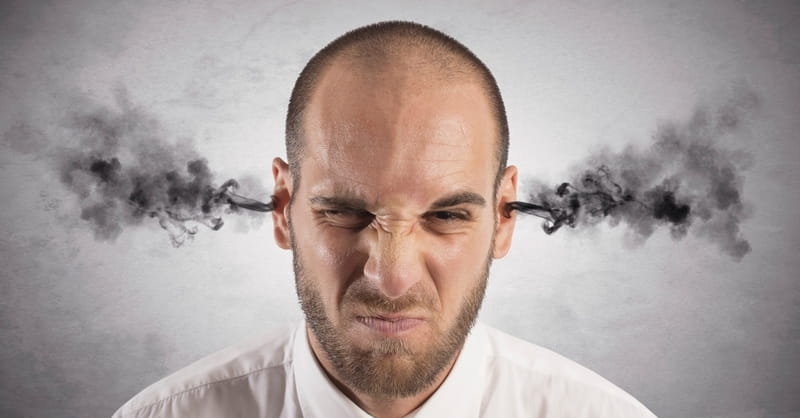 Looking around at the seemingly fractured state of Christianity in the world today with all of its various camps and divisions, it's tempting to idealize the early church as a perfect time of peace and harmony. Instead of multiple churches in a city, there was just one. Instead of separate denominations, seminaries, and theological societies there was just a small, despised group of disciples who clung to Christ and turned the world upside down with the message of grace and salvation.
Then the book of James drops a bomb on that rose-colored view of history and gives the real picture of the early churches. The Epistle of James was the first book of the New Testament written slightly more than a decade or so after Jesus ascended. Even a casual reading of this short letter shows that the author spilled a lot of ink addressing the ongoing problem of sinful human conflict among Christians. Why? Because Christians can, and do, still sin. And sin tends to bring about devastating effects.
But the Holy Spirit, through James's letter, instructed these believers how to become communities of peace in Christ's power. The seven implicit commands in James 4:1 are for us as well by extension. All seven commands hang together. Not one of them is optional.
1. Realize the true source of sinful conflict (vv. 1-2a). It's not your circumstances. It's not your brother or sister. It's your own heart.
1 What causes quarrels and what causes fights among you? Is it not this, that your passions are at war within you? 2 You desire and do not have;
2. Fear the serious effects of sinful conflict (vv. 2-4). In other words, don't take sin lightly.
2 You desire and do not have, so you murder. You covet and cannot obtain, so you fight and quarrel. You do not have, because you do not ask. 3 You ask and do not receive, because you ask wrongly, to spend it on your passions.4You adulterous people! Do you not know that friendship with the world is enmity with God? Therefore whoever wishes to be a friend of the world makes himself an enemy of God.
In life, we recognize that having a healthy fear of danger is the mark of maturity, not weakness.
3. Humbly seek God's grace to overcome sin (vv. 6, 10). We Christians need to continually view ourselves as needy recipients of God's grace, not dispensers of self-made virtue.
6 He gives more grace. Therefore it says, "God opposes the proud, but gives grace to the humble." 10 Humble yourselves in the presence of the Lord, and He will exalt you.
4. Pursue God and you will not pursue sin. (vv. 7-8) Such an obvious, self-evident truth needs little explanation.