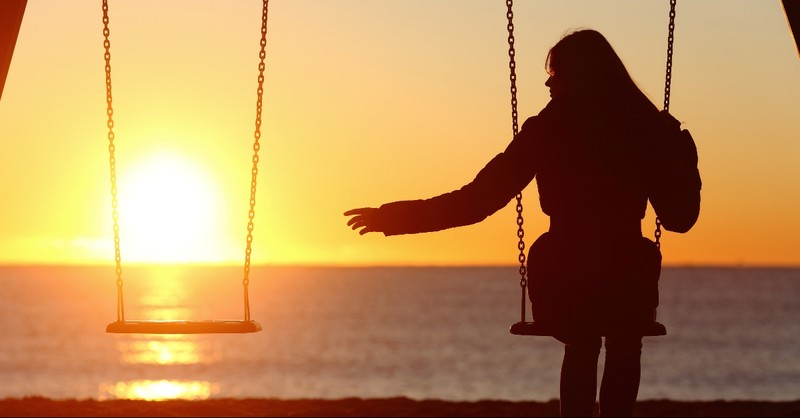 James knows we can view a test as a trial and turn to God for aid, so we persevere. Or we can read it as a tragedy, or as a senseless accident, or as a failure — on God's part — to love and protect us.
Worse yet, some who meet trials blame and attack God for them, accusing him of malice. They say he tests them too severely, pushing them toward sin so they will fall. When they face tests, they do not endure but give up.
Believing failure is inevitable, they do fail and then seek someone to blame. "God is tempting me," they say (James 1:13). "He is leading me to ruin."
James says that this is preposterous (James 1:13). God never singles anyone out for impossible tests; tests they are bound to fail. God does not entice men and women to sin. To do so would be evil. Neither is God tempted to do evil nor does he entice others to evil, for that would be evil, too.
The Purpose of Tests and Trials
God does test his people, of course. Genesis 22 says God tested Abraham when he asked him to sacrifice Isaac (Genesis 22:1). That is, God gave Abraham an opportunity to demonstrate the authenticity of his faith.
He also tested Israel in the wilderness. He sent one day's supply of manna each day and told them to gather nothing beyond their daily needs but to trust God to rain down manna the next day (Exodus 16:4).
The test of Abraham revealed the strength of his faith, but the test of Israel revealed their lack of faith. So, do God's tests become temptations at some point? Yes and no.
By his design, tests provide the opportunity to endure in faith, to grow strong, and to receive a crown. Yet God knows and controls all things. He knows that some will face tests and fail.
The same event is a test from one perspective, for one person, and temptation from another perspective, for another person.
In Greek, the same noun peirasmos can mean "a test," "a trial," or "a temptation," and the cognate verb peirazō can mean "test," try," or "tempt." The context determines what the author has in mind: A test that lets people prove themselves or a temptation that leads them to sin.
In James 1:12, the word means "test;" in verse 13, it means "tempt." So, if the same event can be a test or a temptation, can the charge be valid? Does God lead people into temptation and sin?
No, says James. If a test becomes a temptation, it is sinful human nature that makes it so. God does not "tempt anyone; but each one is tempted … by his evil desire" (James 1:13–14). Jesus teaches us to pray that we would not be led into temptation.
That is, he tells us to petition the Father to spare us from tests we would be doomed to fail. If we do fail, it is because our desires lure and entice us (James 1:14).
The Purpose of Desire
In biblical language, "desires" are not intrinsically evil. For example, in Luke 22:15, Jesus desires to eat the Last Supper with his disciples. In 1 Thessalonians 2:17, Paul desires to see the Thessalonians.
Yet if we count the uses of the term "desire," most desires are sinful. This reminds us that our desires easily turn to evil — that our human nature readily turns something good in itself to evil.
For example, a woman's beauty is intrinsically, both good and innocent. Beauty, by itself, never forces anyone to sin. Men ought to be capable of noticing God's handiwork with the female form with perfect innocence.
They can have a detached admiration, much as a visitor to an art gallery has a detached admiration for a still-life painting of fruit on a table.
But many men have difficulty with such detachment. Approval of beauty becomes desire for beauty, and desire for beauty becomes lust for beauty.
Where does the fault lie? With the beauty created by God and tended by the woman? No, it lies with the man, who so readily turns approval to lust.
Physical beauty and automotive excellence are good in themselves. Yet if we add selfish desire to them, they can become occasions for sin.
Desire in Jesus' Ministry
In Luke 22:15, in God's perfect timing, the hour had come for Jesus to sit with his beloved disciples, waiting on them at the meal that signified their salvation (Luke 12:37).
With a heart of love, their host told them how much he had been looking forward to being alone with them around the table that night. The words he used for "earnest desire" (epithymia epethymēsa) express intense longing.
Jesus Christ was a man with perfect passions. We see this throughout Luke's gospel: His scornful contempt for religious hypocrisy, his merciful compassion for the lost and broken, and his holy jealousy for the true worship of God.
In Luke 22:15, we see his ardent affection for his disciples. There is no one Jesus would rather have been with on this last night than his closest friends.
As he looked into the faces of the men gathered around the table that night, his heart was full because his intense longing to share this meal with them was satisfied.
Why did Jesus have this deep desire? It may have been because Passover was such a blessed occasion for the people of God. Passover was a sacramental celebration of God's deliverance — a commemoration of Israel's exodus.
Every year the people of God offered a lamb to remember the sacrificial blood that had saved their ancestors on the famous night in Egypt when the angel of death passed over their houses.
They ate bitter herbs to remember the bitter years of their slavery to Pharaoh, but they ate them while reclining at the table — a symbol of freedom to show that they were no longer slaves.
They also ate unleavened bread to symbolize their hasty departure the night they made their exodus from Egypt. The people of God looked forward to doing all of this at Passover.
For Jesus and his disciples, the feast brought back some of the happiest memories of childhood: Making the annual pilgrimage to Jerusalem, eating roast lamb with their families, and praising God for his salvation.
Jesus was not just longing for Passover, but also anticipating his death on the cross, and it is in this context, he earnestly desired to eat and drink with his disciples. Jesus was specific about this. He said, "I have earnestly desired to eat this Passover with you before I suffer" (Luke 22:15).
For many months Jesus had been telling his disciples that he would "suffer many things and be rejected by the elders and chief priests and scribes, and be killed" (Luke 9:22). Now the conspiracy was underway that would culminate in his crucifixion.
But there was something Jesus wanted to do first: Before he suffered, he wanted to host the farewell feast for his disciples that would help them understand what he was about to do for their salvation.
Jesus also desired to have this of all Passovers with his disciples because the feast was about to find its fulfillment. Passover was a time to look back and remember how God had saved his people in the past.
In the plan of God, however, Passover also looked forward to the full and final salvation that God would provide in the person and work of the Messiah (Luke 22:16).
At first, it may sound as if Jesus was telling his disciples that after an undetermined delay, he would sit down and share this meal with them again.
If so, then Jesus must have been thinking in terms of his coming glory and referring to the last of all feasts — what the Bible calls "the marriage supper of the Lamb" (Revelation 19:9).
Jesus meant that he would never share Passover with them again. In Hebrew usage, the word "until" does not necessarily imply that something will happen again.
When the Bible says that the prophet Samuel "did not see Saul again until the day of his death" (1 Samuel 15:35), this does not mean that Samuel bumped into Saul the day that he died, but that he never saw him again at all.
Similarly, Jesus was telling his disciples that this was their last Passover. Soon that sacrament would find its true fulfillment in the kingdom of the Lord Jesus Christ, and they would never have occasion to celebrate it together again.
Instead, the people of God would celebrate the new sacrament of the new covenant in Christ by eating the bread and drinking the wine of the Lord's Supper — an earnest desire to be with our Lord and Savior for eternity.
For further reading:
Did Evil Exist Before Adam and Eve Sinned?
Why Was Abraham Tested by God?
What Is Lust? 4 Ways to Avoid Falling into This Sin
Does God See All Sins as Equal to One Another?
What Is the Marriage Supper of the Lamb?
Photo Credit: ©iStock/Getty Images Plus/AntonioGuillem
---
Dave Jenkins is the Executive Director of Servants of Grace Ministries, the Executive Editor of Theology for Life Magazine, and the Host of the Equipping You in Grace Podcast and Warriors of Grace Podcast. He received his MAR and M.Div. through Liberty Baptist Theological Seminary. You can follow him on Twitter at @davejjenkins, find him on Facebook at Dave Jenkins SOG, Instagram, read more of his writing at Servants of Grace, or sign to receive his newsletter. When Dave isn't busy with ministry, he loves spending time with his wife, Sarah, reading the latest from Christian publishers, the Reformers, and the Puritans, playing golf, watching movies, sports, and spending time with his family.