Spiritual revival is a "family" matter—the family of God, that is. Revival is warranted when God's people grow lax, apathetic, lazy about sin, "sleepy" in our inward spirits, or bereft of godly works in our outward lives.
Christians around the globe will soon celebrate Jesus' victory over death at Easter. God sent His only begotten Son, Jesus, to be one of us, to die for us, and to be raised from the dead. This year, we're receiving encouraging reports of outpourings of His Spirit, spiritual awakenings, and revivals in many places. Believers are expressing the desire to see revival in their community like past revivals (see the Revival Library for descriptions of historic awakenings) or the reports of revivals at Asbury and other universities. Prayer for revival is happening across the globe.
What Is a Revival?
More than emotional outbursts or "feel-good" services, revivals are rooted in God's Word, repentance, testimony, whole-hearted worship, and fervent prayer. Jonathan Edwards, who played a critical role in the First Great Awakening, said, "Seeing we have such a prayer-hearing God as we have heard, let us be much employed in the duty of prayer: let us pray with all prayer and supplication: let us live prayerful lives, continuing instant in prayer, watching thereunto with all perseverance; praying always, without ceasing, earnestly, and not fainting."
Can We Pray for Revival?
Revival is preceded by prayer. It is demonstrated through humble repentance, renewed zeal for obedience and faithfulness to God's Word, a hunger for God, and a boldness to testify to the gospel.
Prayer for revival is one common precursor to spiritual awakenings that renew our zeal. As Presbyterian minister Dr. A.T. Pierson said, "There has never been a spiritual awakening in any country or locality that did not begin in united prayer."
So, here are 10 kinds of prayer for revival you can pray on your own or with others.
Brief Prayers for Revival Quoting Scripture
A prayer for revival doesn't have to be lengthy, especially when it comes directly from God's Word. Pray these verses from Psalm 139 for personal revival:
Search me, O God, and know my heart; test me and know my anxious thoughts. Point out anything in me that offends you, and lead me along the path of everlasting life. (NLT)
This longer prayer for personal revival uses verses from Psalm 42. Remember that short or long, what matters to God is the state of our hearts, not our word count:
As the deer longs for streams of water, so I long for you, O God. I thirst for God, the living God. When can I go and stand before him? Day and night I have only tears for food, while my enemies continually taunt me, saying, 'Where is this God of yours?' My heart is breaking as I remember how it used to be: I walked among the crowds of worshipers, leading a great procession to the house of God, singing for joy and giving thanks amid the sound of a great celebration! Why am I discouraged? Why is my heart so sad? I will put my hope in God! I will praise him again—my Savior and my God! Now I am deeply discouraged, but I will remember you! (NLT)
Prayers for Revival Patterned on Scripture:
We can use the Psalmist's words as a pattern, paraphrasing and praying in our own words such as this prayer based on Psalm 51:
Father, have mercy on me. Your love never fails. In your compassion, remove the stain of my sins. Wash me clean and purify my heart from all sin. I am haunted by my rebellion and disobedience against You. I confess my sins to you now and agree that I deserve Your judgement. I am a sinner but because of Jesus Christ, I know You forgive me. Purify my heart. Make me clean, and my heart will be made new. Restore the joy of my salvation! Let me turn away from my sin. Create a clean heart in me, O God. Renew a loyal spirit within me. In the name of Jesus, I pray. Amen.
4. Daniel 9:4-6, 9-10, 18-19
Daniel prayed a confessional prayer on behalf of his people, and we can use it as a pattern to offer a prayer of corporate confession:
Father God, You are our Lord. How great and awesome are You, God! Your love is unfailing, and You keep your promises. We have sinned and done wrong. We have rebelled against you and scorned your commands. We have wandered from our initial obedience and we've allowed our love to grow cold. We have stopped listening to Your Word with hearts ready to obey. But you are merciful and forgiving. Father God, hear us. See us in our need for Your mercy and grace. See how the ministry of our congregation lies in ruins. We know we don't deserve Your help. We come not in our own name, but boldly in the name of Jesus. Have mercy on us. Forgive our sins. Listen and act. Do not delay to awaken our hearts and make our congregation love You and live for You as we are called to do. In the name of Jesus, we pray, amen.
Don't be afraid to cry out to God from a place of sadness or grief. Lamenting the state of our hearts, our congregations, or our nation can be the starting place of repentance and revival.
Prayers of lament may be punctuated with silence. Don't be afraid of silence in prayer. There are times when we are without words and the Holy Spirit intercedes for us (Romans 8:26).
Pray this prayer of lament based on Lamentations 3:
Father, I feel no peace and I've forgotten what it is to be joyful and prosperous. I feel as if all the goodness is gone from my life, everything I'd hoped to receive from You. I've been wandering and afflicted. I have experienced bitterness and pain. My soul is heavy and sad because of my sin and the sinful state of those around me. And yet, I know there is still hope. I know that Your love is so great, I won't be overtaken by this fallen world. Your love never fails. Your compassion is new every day. Great is Your faithfulness! You are my portion in this life. I will wait humbly for Your deliverance, in the name of Jesus. Amen.
Historical Prayers for Revival
6. Charles Spurgeon's Prayer for Holiness
The Reverend Charles Spurgeon was famous for his preaching and his praying. Here is a portion of his prayer for holiness we can pray for our own revival.
"We adore Thee because Thou art holy and we love Thee for Thine infinite perfection. For now, we sigh and cry after holiness ourselves. Sanctify us wholly, spirit, soul, and body. Lord, we mourn over the sins of our past life and our present shortcomings. We bless Thee Thou hast forgiven us. We are reconciled to Thee by the death of Thy Son. There are many who know that they have been washed and that He that beareth away sin has borne their sin away. These are they who now cry to Thee to be delivered from the power of sin, to be delivered from the power of temptation without, but especially from indwelling sin within."
7. Rev. Billy Graham's prayer
Billy Graham prayed this prayer for our nation at the 1997 inauguration of President Clinton.
"Lord… remind us today that You have shown us what is good in what You require of us; to do justly, to love mercy and to walk humbly with our God. We ask that as a people, we may humble ourselves before You and seek Your will for our lives and for this great nation. Help us in our nation to work as never before to strengthen our families and to give our children hope and a moral foundation for the future. So may our desire be to serve You, and in so doing, serve one another. This we pray in the name of the Father, the Son and the Holy Spirit. Amen."
Prayers for Revival from the Heart
8. A Simple and Bold Prayer
God loves to hear His people pray what is on our hearts. Hebrews 4:16 assures us because of Christ, we can pray boldly, with confidence.
"Father, thank you for loving us so much You sent Your only Son, Jesus to die for us and rise to life eternal. Thank you for your Holy Spirit. We acknowledge that we are sinners and that we rely on Jesus for salvation and eternal life. We confess we have fallen short of our calling in Christ and have wandered from our first love. Forgive us, in Jesus' name. It is in His name alone we come boldly to ask for a fresh outpouring of Your Spirit. Revive our hearts. Renew our spirits. Restore our joy. Refresh our zeal to love and serve the world You came to save. In Jesus' name, Amen."
9. A Prayer for Churchwide Revival
Revival begins in individual hearts, but our longing is to see it spread throughout the church. We can pray for corporate revival from our hearts.
"Lord, we humbly seek Your forgiveness and Your mercy. We have sinned against You and wandered far from Your ways. We've failed to love, obey, offer others the forgiveness we've received and the mercy we've been shown. We repent of our sins. We return to You seeking revival, renewal, and restoration. Fill us with Your Holy Spirit and let our lives and our relationships reflect Jesus Christ. Revive us, in Jesus' name, Amen."
Songs to Use with Prayers for Revival
10. Praying Hymns
While praying hymns may be new to you, there are several hymns with lyrics asking God for revival. Sing the hymn through, read the lyrics as a prayer, then sing it through again. Use hymns such as "Spirit of God, Descend Upon My Heart" and "Revive Us, Again." Contemporary songs as prayers for revival may include "Shine, Jesus, Shine" by Graham Kendrick or "He Reigns" by Steven V. Taylor and Peter Furler.
Photo Credit: Unsplash/Hannah Busing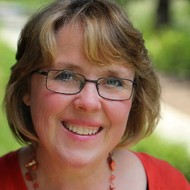 Lori Stanley Roeleveld is a blogger, speaker, coach, and disturber of hobbits who enjoys making comfortable Christians late for dinner. She's authored four encouraging, unsettling books including Running from a Crazy Man and The Art of Hard Conversations. She speaks her mind at www.loriroeleveld.com.
---
This article is part of our prayer resource meant to inspire and encourage your prayer life when you face uncertain times. Remember, the Holy Spirit intercedes for us and God knows your heart even if you can't find the words to pray.
Prayers for Healing
Morning Prayers
Prayers for Family Protection
Prayers for Surgery
Night Prayers for Bedtime
Types of Prayer in the Bible
What Is Intercessory Prayer?
The Most Powerful Prayers in the Bible
Dinner Prayers to Bless Your Food
Prayers for Patience and Understanding