The school year is quickly approaching, and teachers are going to need our prayers in many ways. We often overlook the importance of teachers in our lives, yet they are critical in our development and growth, both mentally and spiritually.
Think about your favorite teacher — most likely — it was a teacher that made a lasting impact on your life. Since teachers are such valuable individuals, we need to remember them in our prayers. Here are five prayers for teachers this year.
1. Pray for Their Students
The first prayer for teachers this school year is to pray for their students. We should pray that their students are open and willing to learn. Oftentimes, teachers have a few or at least one difficult or troubled student.
One of my close friends is a teacher and her favorite students are the troubled students. She always tells me that these students just need a little bit more love and care. As Christians, we need to pray for the well-being of the students and pray that they strive to do their best.
In addition to praying for their academic success, we need to pray for their health. With the COVID-19 pandemic, we need to always keep the student's and the teacher's health in the front of our minds.
School classrooms are the perfect breeding ground for viruses; therefore, we need to pray for the students' and the teachers' health.
If a virus broke out in the classroom, it would be incredibly likely that everyone in the classroom would become infected with the same virus, including the coronavirus.
2. Pray for Teachers' Mental, Spiritual, and Physical Health
A second prayer for teachers this school year is to pray for their mental, spiritual, and physical health. Teachers often get stressed out with long days plus grading papers long after the day ends at 5 p.m. It can seem as if a teacher's job is never finished.
With the constant work they are constantly having to do; it is not surprising that it can take a toll on the teacher's mental, spiritual, and physical health.
We need to pray that teachers take time to work on their mental, spiritual, and physical health by taking time to relax, spend time with God, exercise, and eat healthily.
Teachers are not often treated as front-line workers, yet they really are. While they are not doctors or ambulance drivers, a teacher's job is crucial. Teachers are responsible for teaching young children, young adults, and adults.
These young children will be the adults of the future. A teacher's job requires him or her to come to work every day even though they know they have this heavy weight on their shoulders.
We need to pray that God will strengthen our teachers and help them cultivate a healthy mental, spiritual, and physical life.
3. Pray for Direction
A third prayer for teachers this school year is to pray for direction. Most of the teachers that I know are working in Christian schools where they have the freedom to teach according to a biblical lesson plan, yet there are many Christian teachers who are teaching in secular schools, and they cannot openly express their faith.
We need to pray for these teachers to have direction and guidance from God. It can be hard to be in a secular environment when you are the only Christian, especially for teachers.
Not to mention that many teachers have lost their jobs at secular institutions because they openly spoke about their faith. We need to especially pray for these teachers and ask God to help them in their daily battles.
This is not to overlook Christian teachers at Christian institutions because they need our prayers too. We should pray for God to give them direction and strength as they teach their students.
It can be common to become burnt out; therefore, it is vital that we lift all teachers up in prayers. Even if the teacher never knows that we prayed for them, God knows, and He will answer our prayers in His time.
4. Pray for Supplies
A fourth prayer for teachers this school year is to pray for their school supplies. I have seen many of my teacher friends share posts on social media for various supplies that they need for the upcoming school year.
We can pray for these needs, and we also can be the answer to these prayers by purchasing some of these supplies for the teachers in our lives. Purchasing a few packs of papers or a pack of pencils is not going to cost a great deal of money, but it can greatly help the teachers in our lives.
Teachers need a great variety of different supplies for their school years. If you have not seen a direct list, ask your teacher friends directly and see what you can do to help.
If you don't have any extra income right now, praying always helps. You can pray that the teachers in your life will be amply supplied and have what they need for the upcoming school year.
5. Pray for Spiritual Growth
A fifth prayer for teachers this school year is to pray for their spiritual growth. This might sound like an odd prayer request, yet it might be the most important. While we want our teachers to grow in their teaching abilities, we want them to cultivate their relationship with Christ even more.
When they sit at the feet of the perfect Teacher, Jesus, they will be able to learn from Him and follow His teaching style.
Jesus always taught on His listeners' level, and He never made them feel inferior or less than human. In the same way, teachers can learn greatly from Jesus' teachings and cultivate a healthy relationship with Him in their daily lives.
Teaching can drain a person of a lot of energy, and this can often play in a believer neglecting their time with God. As Christians, we need to pray for teachers to grow in their relationship with Christ and to continue to shine brightly for Christ in and out of the classroom.
Shining brightly for Christ is crucial as Jesus tells us, "In the same way, let your light shine before others, that they may see your good deeds and glorify your Father in heaven" (Matthew 5:16).
Always Learning
Teachers are always teaching, but they are also learning. They learn new things each year through their students and through what the years bring.
Often, we only think of teachers as teaching a subject, but they actually do so much more than that. In fact, teachers can often be our safe place or our trusted adult.
We need to pray that our teachers continue to be this safe place for their students. I am indebted to my teachers and professors at my university because they totally flipped my world upside down and helped me truly learn theology.
The professors I had in college are still close friends of mine to this day and I cannot even imagine how I would have turned out without their Christian influence and support in my life.
Remember the teachers in your life, keep them in your prayers, and help them whenever you can. Teachers are vital to the children today, who will be the adults and leaders of tomorrow.
For further reading:
6 Encouraging Prayers for Students and Teachers Heading Back to School
Is it Okay for Christians to Be Anxious to Go Back to School?
Why Do Some Christians Believe Jesus Was Just a Good Teacher and Not God?
Photo Credit: ©iStock/Getty Images Plus/BartekSzewczyk
---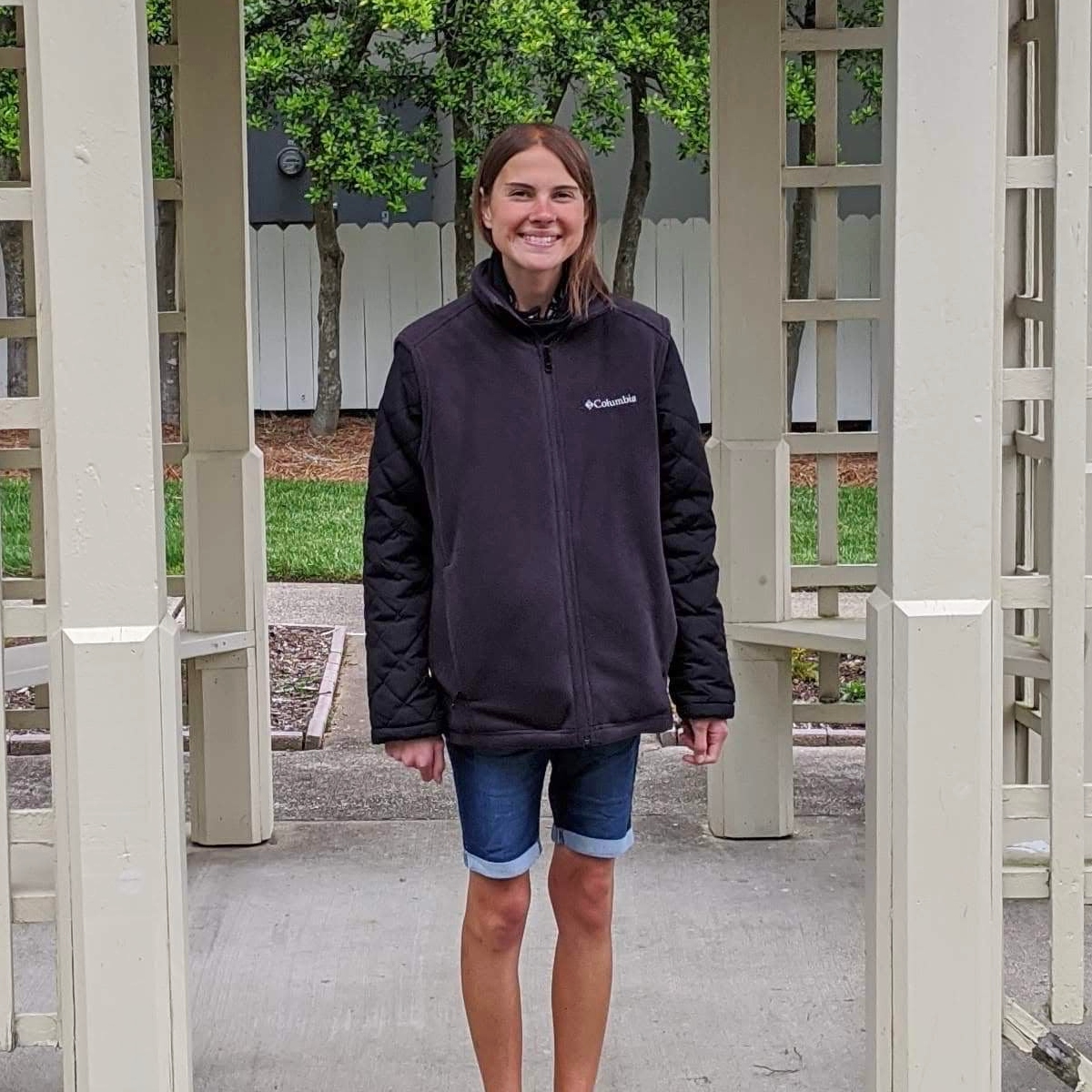 Vivian Bricker loves Jesus, studying the Word of God, and helping others in their walk with Christ. She has earned a Bachelor of Arts and Master's degree in Christian Ministry with a deep academic emphasis in theology. Her favorite things to do are spending time with her family and friends, reading, and spending time outside. When she is not writing, she is embarking on other adventures.
Related podcast:
The views and opinions expressed in this podcast are those of the speakers and do not necessarily reflect the views or positions of Salem Web Network and Salem Media Group.
Related video: