What Does the Bible Say about Prayers and Change?
Most of what we as humans pray for has to do with change. We are asking God to change situations. Many times, we pray for changes regarding health, relationships, money, and other situations. Is there a prayer for change?
1. Father, I ask that you bless my friends. Sometimes they are for me and sometimes they are against me, but I wish the best for them anyway.
"And the Lord turned the captivity of Job, when he prayed for his friends: also, the Lord gave Job twice as much as he had before" (Job 42:10). Here is a good example of intercessory prayer. God asked Job to pray for his friends. Granted they appeared to be frenemies. They questioned why things were happening to Job and assumed that he had sinned. But God set the record straight and told Job's friends that He was angry with them because they "had not spoken of the Lord that thing that is right, as His servant Job has" (Job 42:7). He told Job's friends to offer some sacrifices and that Job would pray for them. This appeared to be the only way that the Lord's wrath would not be against them (Job 42:8).
2. Father, I am patiently waiting on you. Sometimes, it is tough, but I know that if I wait on You. You will deliver me.
"If a man die, shall he live again? All the days of my appointed time will I wait, till my change come" (Job 14:14). Job waited for his change to come. Job's children were killed. His cattle and servants were killed. Satan, with permission from God, smote Job with boils from head to toe (Job 1-2). Even though his wife suggested that he curse God and die, Job remained steadfast (Job 2:9-10). You should too.
3. Father, please touch the hearts of those around me for what I am petitioning today. I especially need the favor of those in authority over me. "The king's heart is in the hand of the Lord, as the rivers of water: he turneth it whithersoever he will" (Proverbs 21:1).
A lot of times, what we need God to change is a person's heart. We need favor in a particular situation. Many times, God uses others to answer our prayer. A lot of times, they are saved. Sometimes, they are not saved.
Can Prayer Change Someone?
I believe that prayer can change someone. People also change by those who they are around. You would be amazed at the influence a Christian has on a sinner just with their presence. It many times brings a spirit of conviction upon a person. They see that you are living right and probably not dealing with quite as many calamities as they are. When people pray for others, it must be according to God's will. God gives man or woman free will. God's commandments are not grievous (1 John 5:3). When people pray for someone, it could be to help them to avoid the wrath of God. They may be praying for God to offer them protection. When someone intercedes for someone else, God can change His mind because of your prayers as well as theirs.
4. "Give therefore thy servant an understanding heart to judge thy people, that I may discern between good and bad: for who is able to judge this thy so great a people?" 1 Kings 3:9.
Solomon was humble before God. He came to God as a child and asked for wisdom. His posture and his request so pleased the Lord, that God have him not only wisdom, but honor and riches. God wants to bless us. God wants us to change. God is eager to hear prayers not only for ourselves, but also for others.
5. Heavenly Father, trouble appears to be on every side. I do not know what to do. Please go before me on this day and set the record straight.
"When a man's ways please the Lord, he maketh even his enemies to be at peace with him" (Proverbs 16:7). You can please God so by how you live, your character, and the way that you interact with others. It will cause an effect that is equivalent to someone praying for another. God Himself will initiate the change in the people around you and the people whom you must deal with.
6. Father, we come to you in the name of Jesus asking you to heal any who are sick. We also know that you are close to the brokenhearted.
"Is any sick among you? let him call for the elders of the church; and let them pray over him, anointing him with oil in the name of the Lord. And the prayer of faith shall save the sick, and the Lord shall raise Him up; and if he have committed sins, they shall be forgiven him" (James 5:14-15).
Here is Scripture encouraging us to seek out intercessors. So obviously there is going to be a change when the elders pray. Here it says the prayer of faith shall save the sick. We do know that people pray, and elders pray, and someone still transitions from this world. We must also consider what the will of the person is who is receiving prayer. Did they already get a glimpse of glory? Did the Lord choose to take them while they were good and saved so that they would not mess it up? These are all things to take into consideration.
Prayer for a Change in the World
God wants us to pray for changes in the world.
7. Lord, we cry out to You asking You to save our community, save our neighborhood and heal the land. We ask that You bless preachers, ministerial leaders, governors, and mayors. Bless the President and heads of state and show them what to do and how to lead. Help them to led with integrity and be the example that You have called them to be.
"I exhort therefore, that, first of all, supplications, prayers, intercessions, and giving of thanks, be made for all men; For kings, and for all that are in authority; that we may lead a quiet and peaceable life in all godliness and honesty. For this is good and acceptable in the sight of God our Saviour. Who will have all men to be saved, and to come unto the knowledge of the truth" (I Timothy 2:1-4).
God wants us to pray for changes in the world. He wants us to pray for political leaders. He encourages us to pray for kings and leaders so that they may live peacefully. He wants us to pray for people who are not Christians so that they may know the truth.
Prayer for a Change of Attitude
God wants us to get our minds right and to change our attitude.
8. Father, help me to live holy. Help me to walk like You. Help me to be like You so that I might bring others to Christ.
"I beseech you therefore, brethren, by the mercies of God, that ye present your bodies a living sacrifice, holy, acceptable unto God, which is your reasonable service. And be not conformed to this world but be ye transformed by the renewing of your mind, that ye may prove what is that good, and acceptable, and perfect, will of God" (Romans 12:1-2).
God wants us to change our attitude. He wants us to change the way we think and the way we see things. He wants us to aspire to have a worldview as He does. He also does not want us to murmur and complain. These things greatly displease the Lord. If you stop murmuring and complaining and just rejoice, you will see a change. Murmuring is not a good attribute.
9. Help me Lord not to murmur and complain. I know you do not like us to complain about what You are doing. Our situation could be worst. So, we thank You in advance. We give thanks for this is Your will concerning us.
"Neither murmur ye, as some of them also murmured, and were destroyed of the destroyer." The children of Israel murmured and complained in the wilderness. Many of them were cut off and not allowed to enter the promised land (Exodus 16). There are many examples in Exodus regarding the children of Israel and how their murmuring kindled the wrath of God (Numbers 11:1).
If you do not learn anything else, remember this.
10. Father, I come to You today, praising Your name. I magnify You and give You glory because You are worthy of the praise. You are Alpha and Omega. You are the Beginning and the End. You are from Everlasting to Everlasting. You are the Rose of Sharon. You are the Lily of the Valley. You are the Bright and Morning Star. You are Jehovah Nissi, our Banner. You are Jehovah Rophi, the Lord who heals us. You are Jehovah Jireth, the Lord God our Provider.
"Rejoice in the Lord always: and again, I say, Rejoice" (Philippians 4:4). Get in the spirit of praising God and giving God praise. Cease from murmuring and complaining. When you praise God and have an attitude of gratitude, God's heart will be moved. If you get in the word and pray, life will be easier. If you are a writer, write. Life will be easier. If you feel that you are being called to a higher level of service, prepare yourself. Do what you can do. You cannot release yourself into the call. God can and He usually does it through one of His servants. I pray that all is well with you and you are where God has called you to be.
Further Reading
A Prayer for When You Face Change
Do My Prayers Have the Power to Change Things?
Photo credit: ©GettyImages/fizkes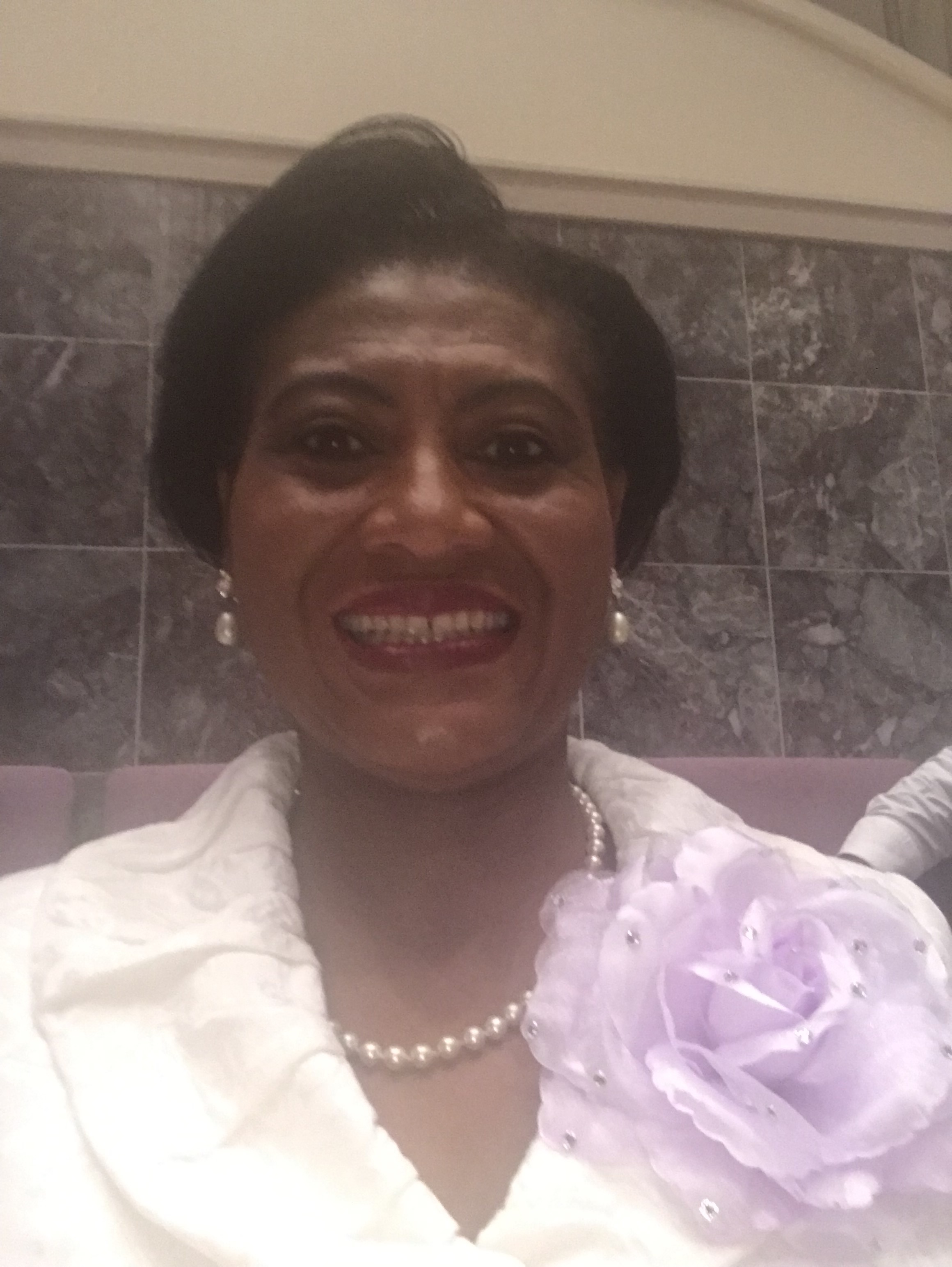 Dr. Sandra Hamer Smith is a Christian and wife to Sylvester Smith. She has one stepson, Greg. Smith lives and resides in Memphis, Tennessee. The University of Memphis alumnae has been in education for about 20 years after receiving the call to teach. Dr. Smith primarily teaches language arts. Prior to education, she worked in local and national television news for 13 years including positions as an overnight news anchor, reporter, and assignments editor at two local network affiliate stations. Smith was also a freelance correspondent for BET news. Dr. Smith has freelanced for the Tri-State Defender newspaper and Contempora magazine. She is the author of the self-published novel GLORY…THE HAIR. Smith is also a playwright and poet. The Tennessee native is a member of Temple of Deliverance COGIC, Delta Sigma Theta Sorority Inc, Omicron Delta Kappa, The Golden Key International Honour Society, and Kappa Delta Pi.
This article is part of our Prayer resource meant to inspire and encourage your prayer life when you face uncertain times. Visit our most popular prayers if you are wondering how to pray or what to pray. Remember, the Holy Spirit intercedes for us, and God knows your heart even if you can't find the words to pray.
Serenity Prayer
The Lord's Prayer
Prayer for Peace
Morning Prayers
Good Night Prayers
Prayer for Healing
Prayer for Protection
Prayer for God's Help
Prayer for Anxiety
Prayer for Strength
Related podcast:
The views and opinions expressed in this podcast are those of the speakers and do not necessarily reflect the views or positions of Salem Web Network and Salem Media Group.
Related video:
Stock Footage & Music Courtesy of Soundstripe.com Thumbnail by Getty Images
---
Now available is our new Daily Prayer devotional! An easy way to start your day with prayer: read today's prayer and sign up to receive it by email.